Tag Archives: Crash Protection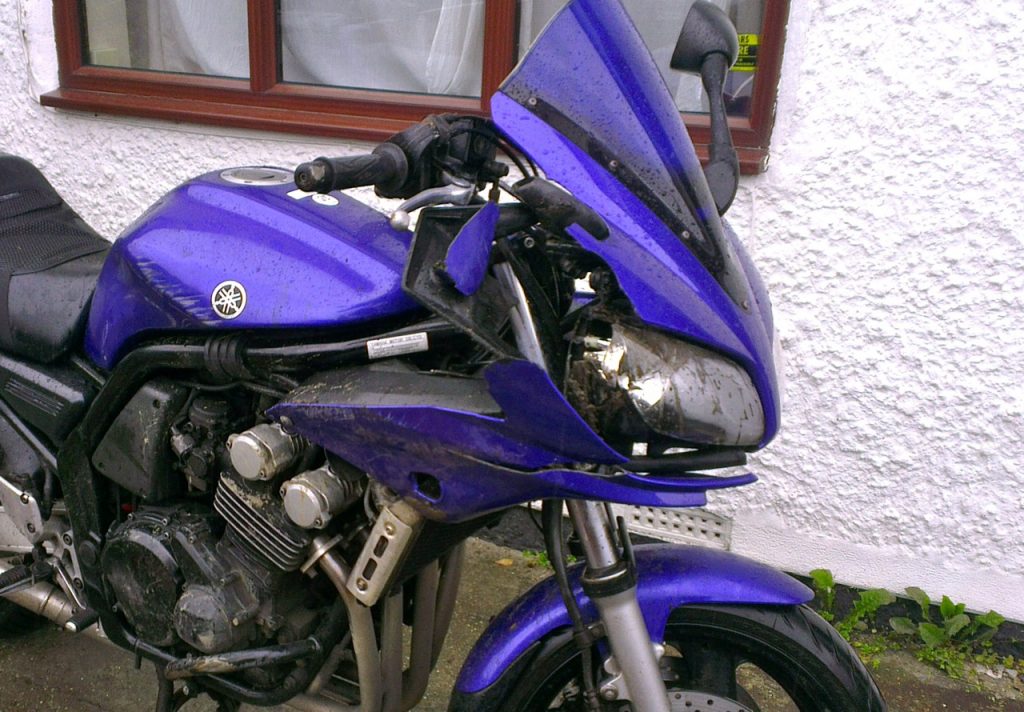 Smashed her up pretty bad. Fairing number three trashed!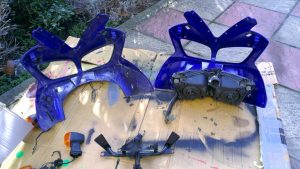 It's been a busy and productive afternoon, I managed to grab a few hours and some nice weather to tackle some jobs I've been waiting todo for some time. I swapped over my new genuine Yamaha fairing and fitted some genuine Yamaha crash bars.
You may have previously read how I had picked up a Fibreglass fairing copy, which I had been meaning to send to a local spray shop. Time and money delayed that, however in the mean time Yamaha had drastically reduced the prices of their fairings, from £450 to £180, with these supplied fully painted. With a spray shop quote coming in at around £100-120, it was a no brainer.
I still need to source some decals and swap the Yamaha tuning fork badge on the front, but all in all a reasonably straight forward job to swap everything over.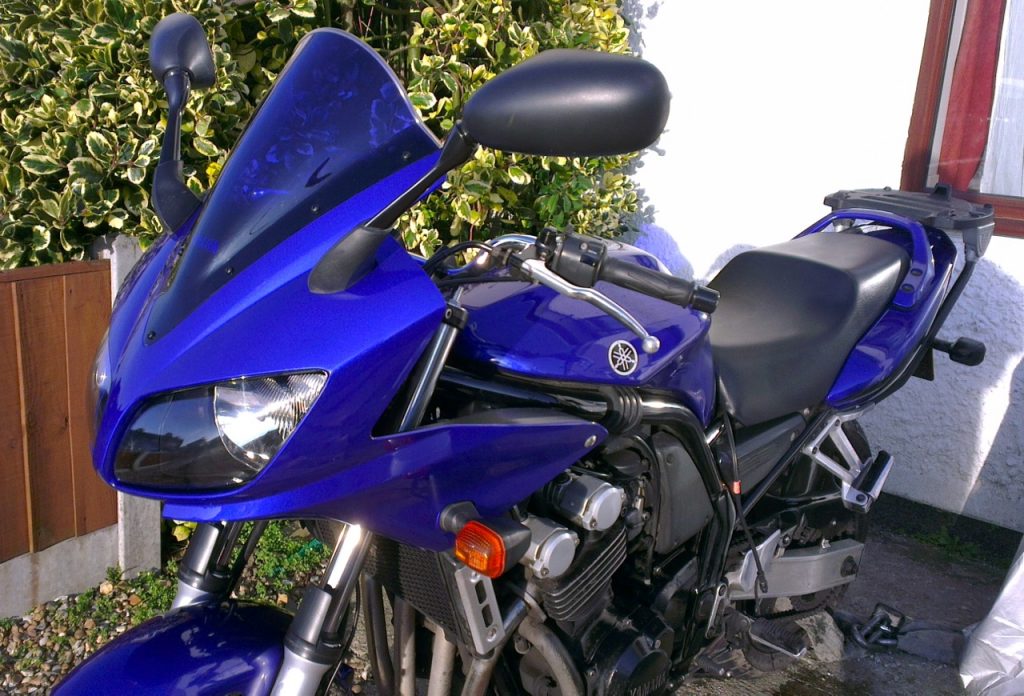 Continue reading "Maintenance Day, Fairing Swap, Crash Bars Fitted" »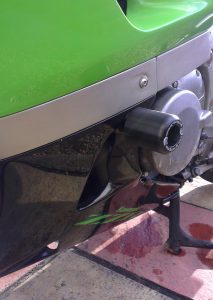 Over the weekend I fitted some R&G Crash Bobbins to Mary's ZZR400. Sometimes more affectionately known as frame sliders, these lumps of hard plastic stick out from the side of the bike with the intention of stopping your precious fairing getting scuffed or cracked should you drop your bike. Since Mary is a little on the short side and the ZZR400 is quite heavy (as it's just a sleeved down version of the ZZR600), we figured crash bobbins would be a prudent move.
Continue reading "Fitting R&G Crash Bobbins to Kawasaki ZZR 400 (or 600)" »