A couple of weeks ago I witnessed a car rear ending another car, all low speed and not too serious. However the one driver just hurled abuse at the other in front then fled the scene. I had their registration number and was more than happy to help out with a witness statement. As such I've recently been filling in forms for insurance and the police. Out of curiosity, I just put in the reg plate into the Gov.uk vehicle enquiry page and got this:-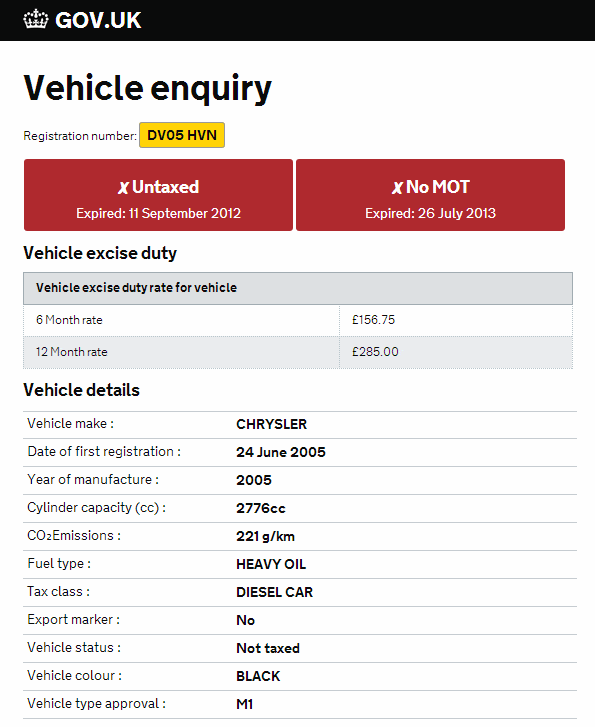 So, now I know why they fled the scene; untaxed, no MOT and undoubtedly no insurance. The poor lady run into was very distraught and the Police would not have been able to trace this driver had I not passed on the registration number. Having had a few incidents myself where no one has stopped, I know first hand how much extra hassle it is without an independent witness. So please, if you do see an incident, no matter how minor, do stop and offer your help. It maybe a bit of form filling, possibly a court appearance, but it can help rid the roads of dodgy drivers. Ultimately, put yourself in their shoes, you never know when you may need a witness yourself.
Such hit and run offences ultimately impact premium prices across the industry, so it's definitely in everyone's interest to combat them. See our guide for other tips on lowering insurance premiums.