Sadly these days, as a motorcycle owner you can't afford to ignore the huge motorbike theft crime wave and thus the plethora of security devices that can help protect your pride and joy. If you've read my motorcycle security guide, you'll know that using multiple security items in conjunction can offer the best overall protection. Physical locks can help prevent theft but are often easily beaten with a battery-powered angle grinder. This is where a tracker can come into play, by helping you recover your bike.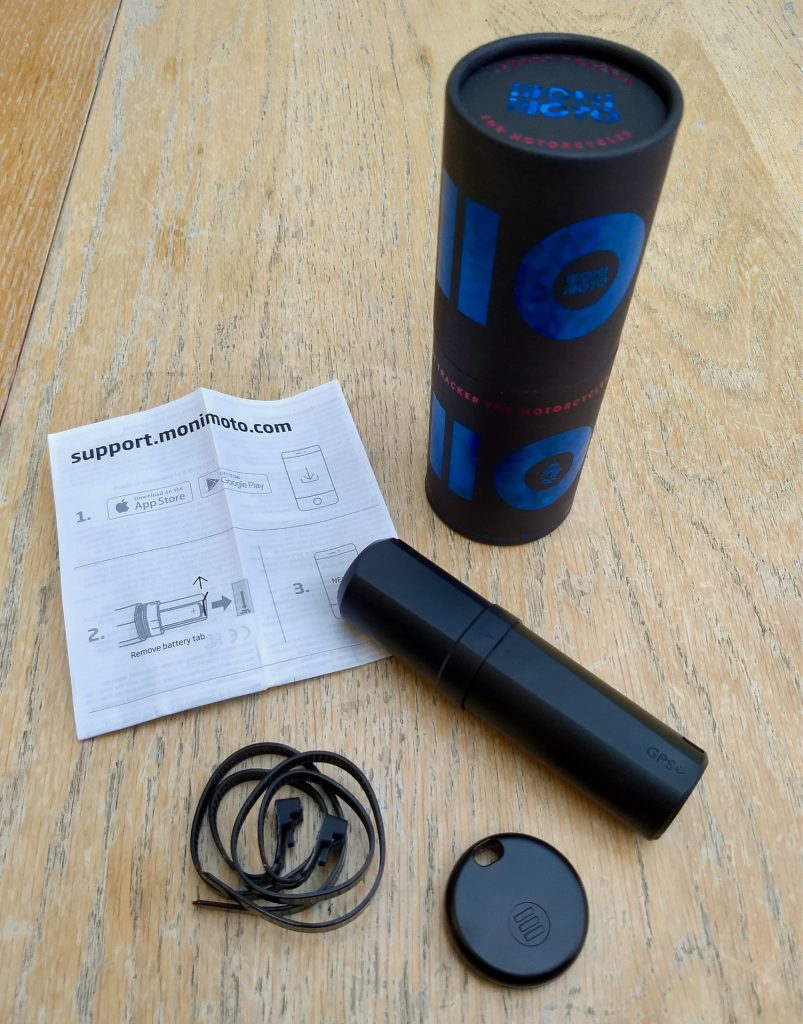 Thieves will often hide a stolen bike in a quiet side alley for a day or two to see if it has a tracker and if someone comes to recover it. This is your window for recovery before it's completely lost. Otherwise, a tracker can provide location info of a lockup you can relay to the Police to investigate. Whereupon they'll often find many stolen bikes as well as yours and hopefully enough evidence to charge the culprits.
Monimoto manufactures a unique tracker that requires no wired connection to your motorbike, has a very attractive price and a low monthly subscription cost. So when I was sent a review sample of their Monimoto MM5 motorcycle tracker to test out, I was very intrigued to find out if it lives up to promises.
Watch my view review or read the detailed write-up below.