Like many of you, there's been very little riding happing here at Beginner Biker Adventures, lockdown blues combined with the winter's miserable weather and dark nights have scuppered any chance of motorcycling therapy.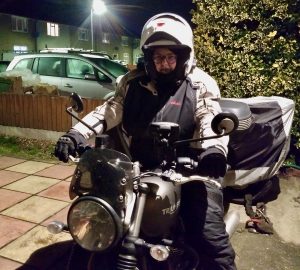 Our Christmas and New Year break a quiet family affair, just Mary, myself and the kids. No visits from extended Grandparents or family and all festivities rescheduled due to Mary working in ICU on the Christmas Eve and Day. No bother really, every day blends into the next at the moment. Beyond that, there's just been the usual monotony of working from home, homeschooling the kids and the craziness Mary's been dealing with in the hospital ICU. The commute may have kept her riding, but the A406 North Circular is hardly a fun ride and the only daylight ride was after a night shift.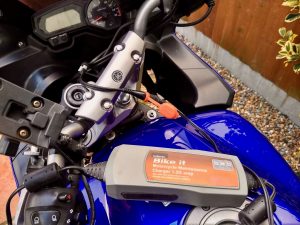 Again like many, such times cooped up at home have made us reevaluate priorities and question the future and where/how we want to live. From the obvious things like decluttering and renovating our immediate living conditions to the longer-term things of where we want to be in years to come. Mary's now completed her nurse retraining (after a diversion into Law and academia for the last 10+ years) and is now looking for fresh nursing positions. My daughter's chosen her GCSE options and is already thinking ahead to University! Family meetings were held and plans were formed – primarily a house sale and potential migration from London to Scotland.