Motorcycle leathers don't half get mucky, invariable covered in flies, splashed up crud, dust, split ice cream and other grime. And that's just after one ride! Yet, we infrequently clean and maintain our protective motorcycle gear. So when Tru-Tension asked if I'd like to test out some of their best motorcycle leather cleaner and conditioner products, I was like 'hell yeah, I need some of that, my motorcycle leathers are filthy!'
Leather Motorcycle Jacket Maintenance Time!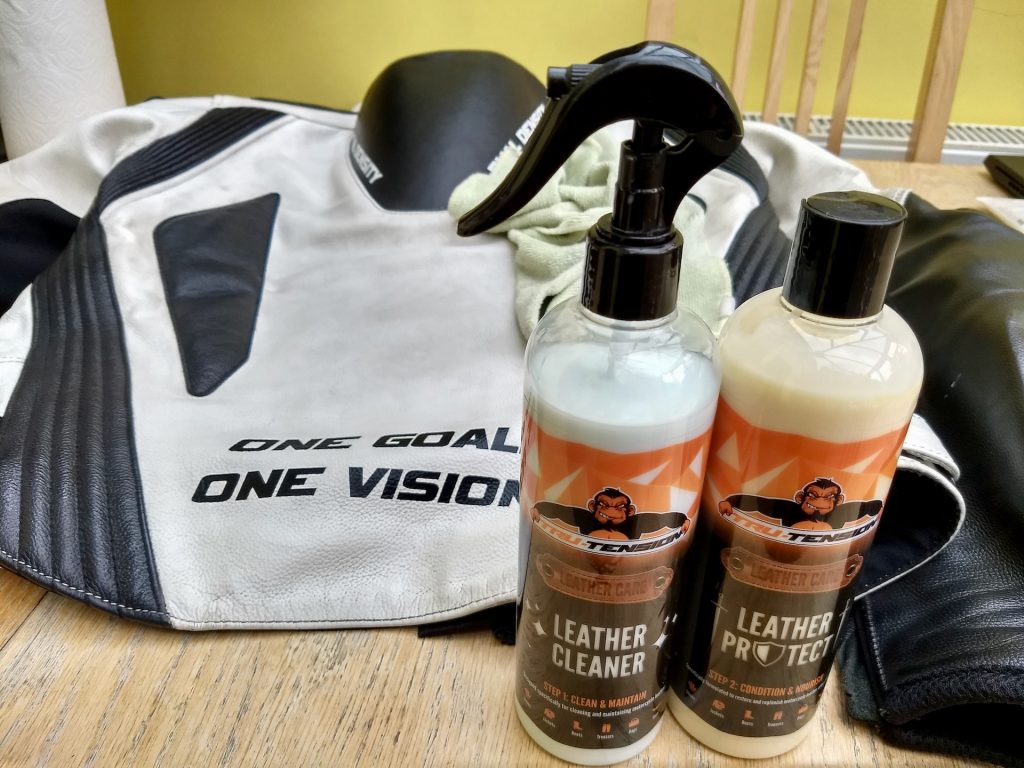 The Tru-Tension leather cleaner and conditioner products come as a two-step set; first the cleaner to remove dirt and grime, then second the protector/conditioner to keep your leather supple, strong and water-resistant. Both come in 400ml bottles and typically sell for £10 each. Not the cheapest but let's see how they perform, but then if you want your leathers to protect your skin, you should protect your leathers well.
To really test these Tru-Tension products, I dug out my black and white Alpinestars GP-Pro motorbike jacket, the white panels of which were looking pretty grimey and not that white anymore!
Have you been putting off your leather motorcycle jacket maintenance? Read on to see how the Tru-Tension products perform.