ChromeBurner started as a hobby and has grown into the largest motorcycle clothing specialist in the Netherlands, thanks to a good dose of perseverance and our love for motorcycles. Every day we get up to work with something that is our passion: riding motorcycles! We supply bikers all over the world with motorcycle clothing and, no matter your riding style, we make sure we've got what you need! With over 70 brands and more than 6000 unique products it's very likely you can find your new motorcycle gear on our webshop! Found your new helmet, gloves, jacket, pants or boots? Then place your order quickly, we will kick it into gear and ensure that we send your purchase the same day. Because of our huge stock, we can always deliver quickly! This allows you to have your new motor gear as fast as possible. Is the ordered product not to your likings? No worries, returning your product is just as easy. We only sell products that we ourselves would want to buy, we call that the ChromeBurner approval!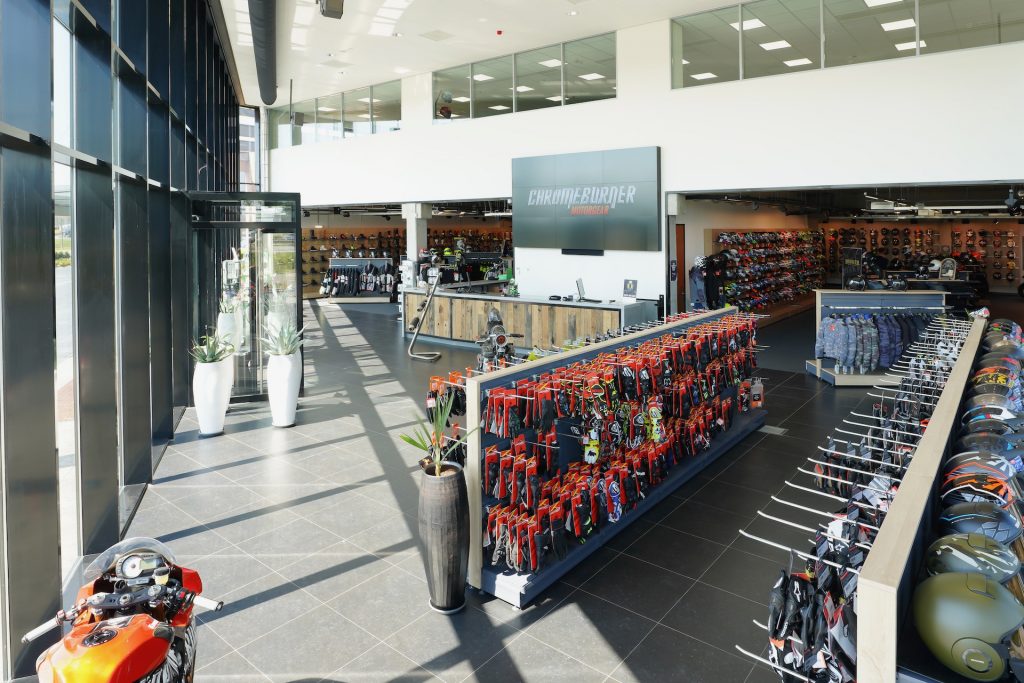 Get your motorcycle gear!
We are specialized in motorcycle helmets, ChromeBurner started with selling replica helmets online from a little garage, a few years later and we now offer more than 2300 different helmets from more than 20 high-quality brands! With brands like AGV, Shoei, Airoh and Shark we offer the best of the best helmets! Interested? Check out our webshop: chromeburner.com and find the helmet for you! Because of our lowest price guarantee, a good deal is never far away!
What does ChromeBurner also offer?
Looking for more than only a motorcycle helmet? No worries, we've got you covered! We also sell quality clothing, footwear, electronics, accessories and bike parts, so no matter what you are looking for, we got something for you! Like premium motorcycle gloves, for example, we offer more than 700 types of different motorcycle gloves, these vary from racing gloves that provide the best possible protection to durable adventure gloves to cruiser gloves that look awesome with your retro look outfit!