Author:
Arthur
Seasoned London commuter, doing my best to stay rubber side down and never stop moving forward.
Dream as if you'll live forever. Live as if you'll die today.
James Dean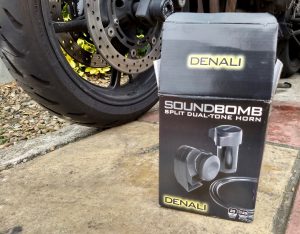 On my old Fazer I had installed a Stebel Nautilus air horn, a super loud horn that saved my bacon on a number of occasions on my daily commute into London. As such I was keen to install similar on my new FZ6, but with the Stebel horns less readily available in the UK I came across the Denali SoundBomb. On first glance it appears to be a spitting image of the Stebel horn and priced similarly at £40.
With the horn being such a large lump, mounting needed some thought as the FZ6 stock horn is mounted between the forks and there are no handy mounting points on the sides under the fairing. Denali sell a number of specific bike and generic crash bar mounting brackets, but unfortunately nowt suitable for the FZ6. Denali offer a 'split' version of the SoundBomb which separates the two halves of the air horn, thus allowing the compressor and horn elements to be mounted individually. A supplied thick heat resistant hose then connects the two halves. As with other large horns the compressor should be wired to the stock horn via a relay due to it's 20A power draw. i.e. the stock horn wire triggers the compressor via a relay, to power it direct from battery on its own fused line.
Wishing you all a very Merry Christmas and Happy New Year!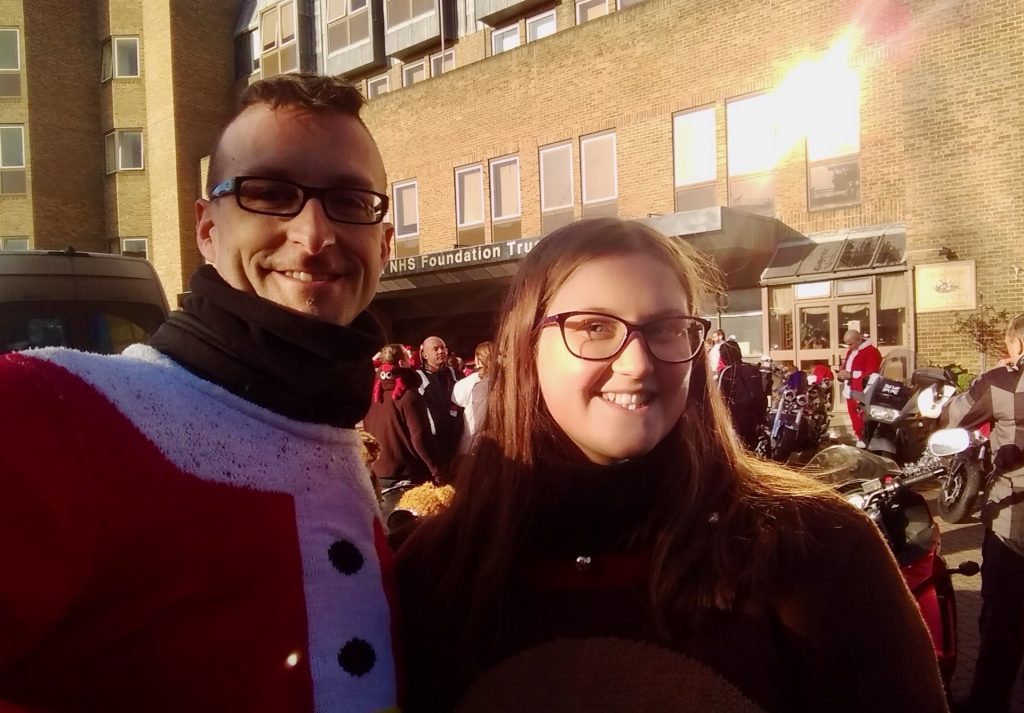 We've had many biking adventures over the past year, trail riding, track day, trips to Australia, California and the French Ardennes; plenty to takes one's mind off the current political climate… One of the years last jolly's was the annual Ace Cafe Toy Run, a charity event to deliver toys and gifts to sick children in London hospitals. A fun day with dressed up and decked out bikes.
I hope your 2019 has been filled with adventure and fun riding. What has been your biking highlights this year?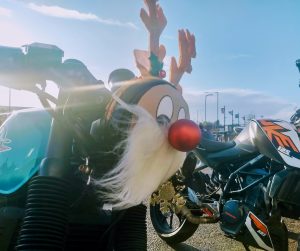 "put out the lights on the Age of Reason."
– Here Comes the War, New Model Army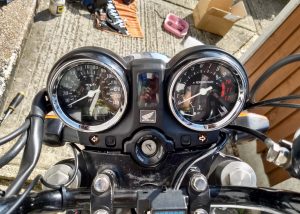 When we first picked up Mary's Honda CBF500 it was clear it hadn't always stayed rubber side down. It had various bits of cosmetic damage, which I have progressively fixed up as parts crop up cheap. One of the last items to address was the speedo tachometer case which had a few cracks and was taped up. Genuine Honda parts are expensive (£300+), second hand clocks aren't cheap (£100-150 odd) and are often missing mounting lugs too. So, when I spotted a cheap Chinese replicate instrument case for £25, I was of course intrigued and figured it had to be worth a punt.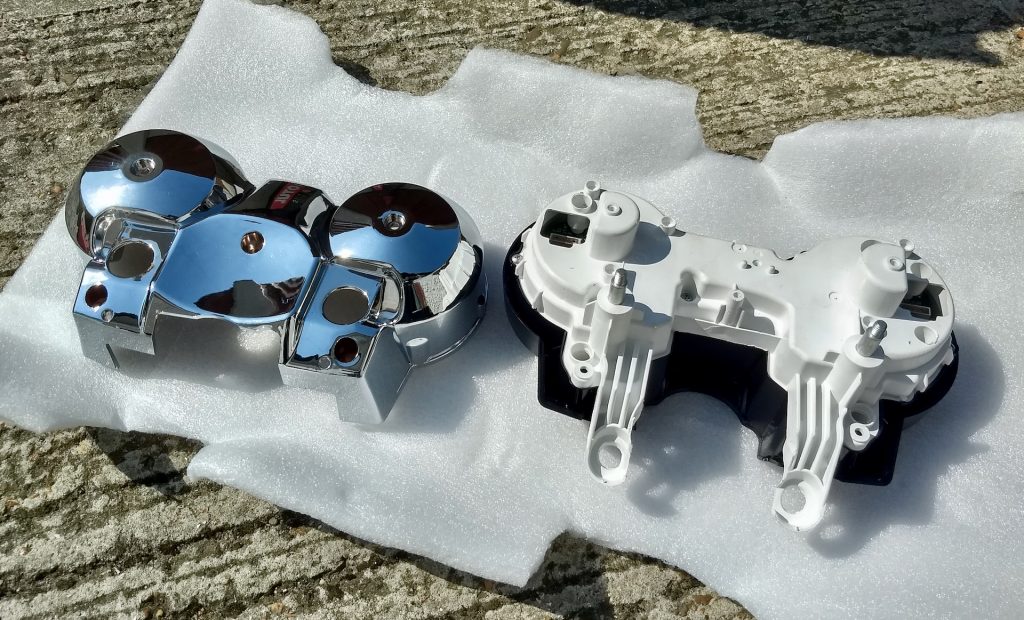 My planned visit to California to rent a Yamaha Super Ténéré from Eagle Rider and head inland to take a motorcycle trip to Yosemite National Park all went to plan without hitch. The weather was perfect, the snow stayed away and the Tiago Pass stayed open. Experiencing Yosemite off season at the end of October and riding the Tiago Pass on a weekday was probably a shrewd move to avoid the crowds and ride the roads at their quietest to enjoy the stunning scenery at it's best. Below are some video highlights from my trip through Yosemite.
Read about my trip planning shenanigans that went into this mini adventure here. The second half of my mini tour took in Lake Tahoe and a return to San Francisco via Sacramento. Watch this space for highlights on this second leg.
You can download the full route and other top San Francisco motorcycle roads here.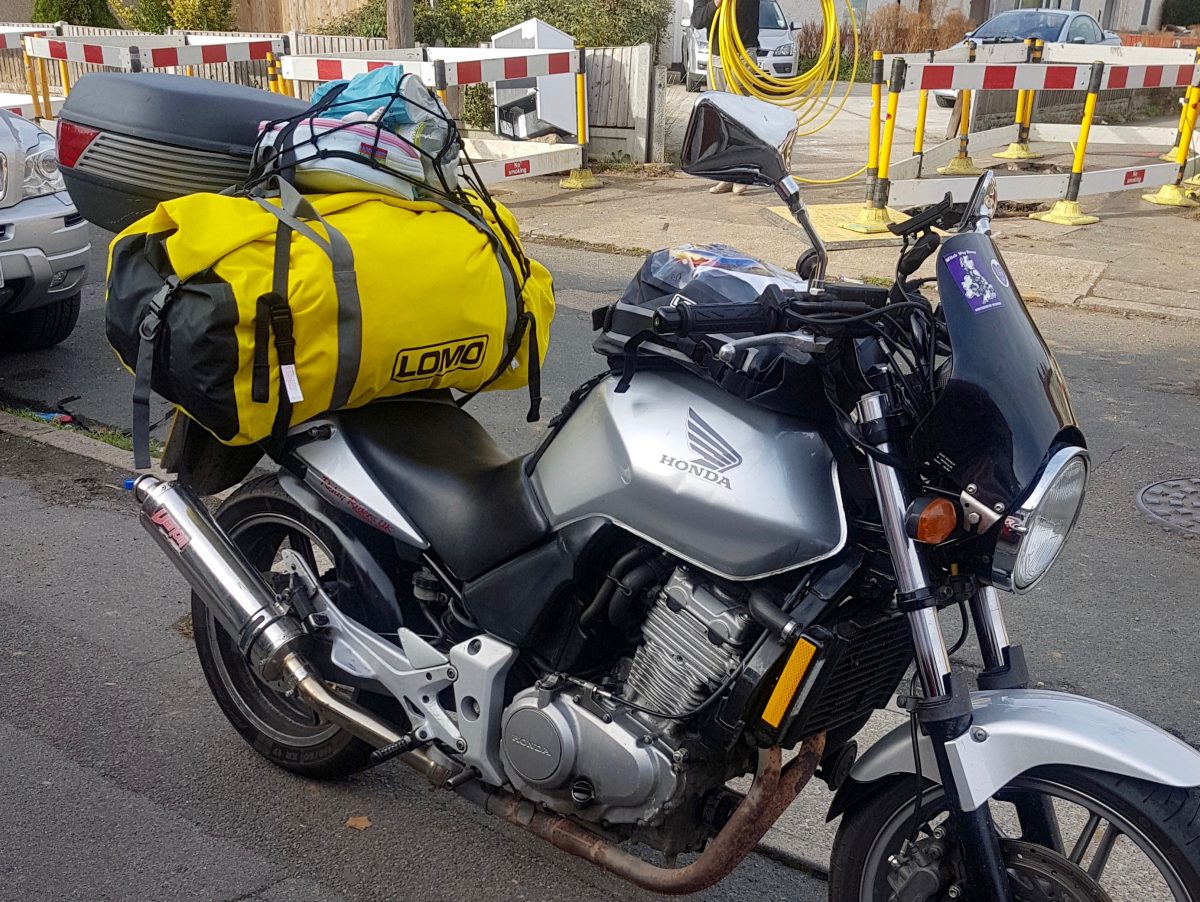 We purchased this Lomo 60 litre dry bag a year ago for the very modest sum of £28 and have since put it through its paces on a number of trips and tours. It's been filled it with all kinds of gubbins, strapped it to numerous bikes and carted it to may far flung places. So, if you're thinking of buying one of these Lomo dry bags yourself, do read on to see how it stood up and what our verdict was.
In case you're not familiar, Lomo are a Scottish firm that specialise in many water sports products, for kayaking, surfing etc (not the other kind of waters sports!) They also sell a number of waterproof luggage options aimed at motorcyclists and cyclists, plus universal items – like this dry bag.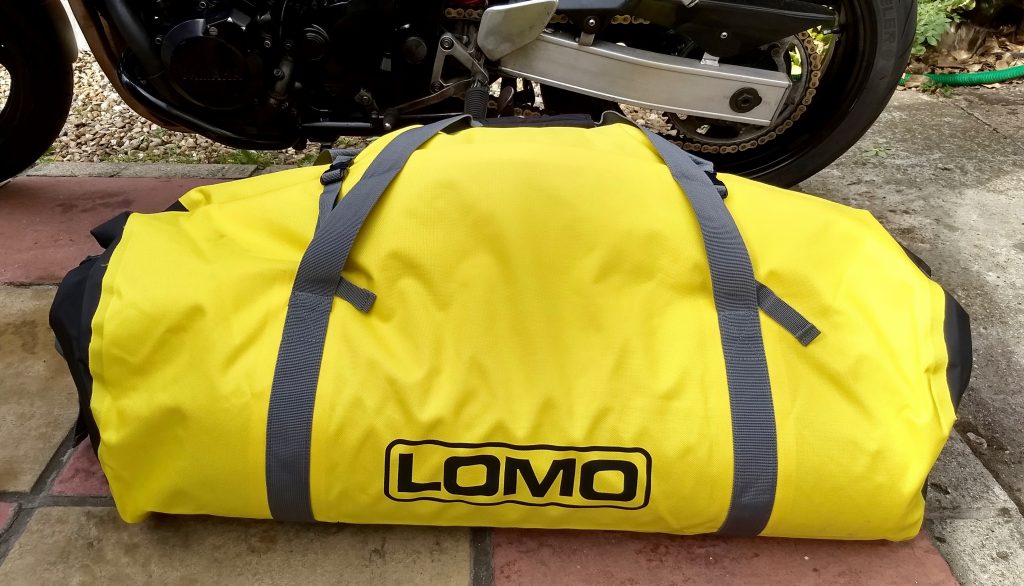 Not my usual bike, but I took out this Harley Davidson Heritage Soft Tail 114 for a test ride at the weekend, from the super helpful guys at the Maidstone Harley Davidson dealership. We're checking out options for a long distance tourer, and today this possibly left field choice.
With so much power, this bike definitely brings on the big grins. Each twist of the right hand unleashed tonnes of torque, and a roar from the exhausts. It was very comfortable for both myself and pillion, and with the hard lockable luggage could definitely be a winner on some longer tours. Evie appreciated the sissy bar backrest, especially when I opened the thing up and the torque shoved us right back. I did however find the high ape hanger bars a bit fatiguing when man handling it through the bend, so I would probably opt for a lower more practical option.
Other niggles was the kick stand was bit awkward to kick out from under foot board. Neutral was impossible to find without killing the engine – though this bike had a lot of play at clutch lever, so maybe just needed adjustment. As with many big Hogs, you've got to be mindful of lean angle, it was very easy to scrape the boards on a bend.
I was recently assigned a new work project that required a visit to San Francisco to work with a client for a few days in October, and so of course I got to thinking if I could incorporate some motorbike time whilst out there.  Prior visits to the Bay area, where I had chance to rent a Harley Davidson Dyna 103, a Road King 107 and Triumph Bonneville T100 were all very memorable. However, I have always wanted to visit Yosemite National Park,  being renowned for it's natural beauty. At ~200 miles inland, I've just never had longer enough to get there with time to appreciate it within a weekend bike rental.
For this upcoming trip I've arranged my outgoing flight 3 days earlier (and actually saving the company money to boot!) to fit in a rough itinerary of:
Day 1 – collect bike in San Fran and ride 200 miles to Yosemite
Day 2 – explore Yosemite, Tioga Pass and ride up to Lake Tahoe
Day 3 – back to San Fran via Sacramento to drop bike off
"We're in such a hurry most of the time we never get much chance to talk. The result is a kind of endless day-to-day shallowness, a monotony that leaves a person wondering years later where all the time went and sorry that it's all gone. "
― Robert M. Pirsig, Zen and the Art of Motorcycle Maintenance: An Inquiry Into Values