Yuck! Piddling down with rain, leaking boots, wet, soggy socks – that time again. My old Alpinestars SMX-S boots finally wore out, the soles are worn through and no longer waterproof. But what boot to replace them with? I am usually a creature of habit and would have just ordered a similar pair of Alpinestars SMX boots again, or the Alpinestars Web Gore-Tex boots, however this time I was stuck. A lack of stock, long lead times, very little in a size 11 that were waterproof (note many of the SMX models come in waterproof 'WP' or 'normal' non-waterproof versions…), and those in stock were commanding silly prices of around £200+ Hmmm.
I needed an alternative to the Alpinestars Web Gore-Tex boots.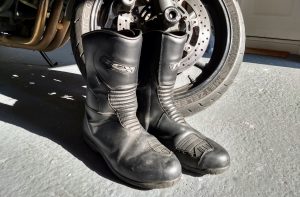 So, I had a hunt around and came across these Gore-Tex TCX X-Five.4 boots for the slightly more acceptable sum of £160. I've never had TCX boots before, but have heard a few good things about them. I figured £160 was a good price for Gore-Tex motorcycle boots since Gore-Tex always carries a premium for the Gore-Tex guarantee.
The TCX X-Five.4 boots are a fairly standard construction and have an understated design that doesn't stand out. Black leather outer, a small reflective panel on the rear shin and textured rubber toe cover to protect against the gear lever. There's some discreet TCX branding on the front shin in a grey and tiny Gore-Tex metal badge, but that's it. Ideal if you don't want anything to stand out to wear under your Kevlar jeans for work or a meet down the pub. Further to this, these TCX Gore-Tex boots are not as bulky as the SMXs, so fit a lot better under trousers or jeans.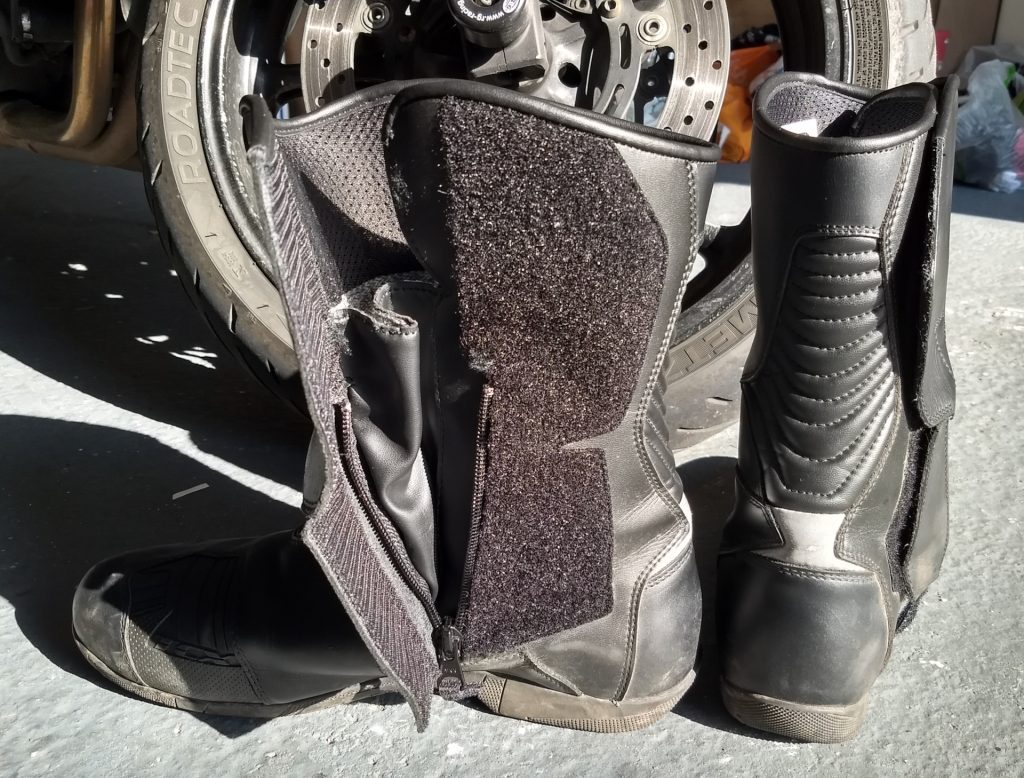 To fasten up, the boots have a Velcro panel on the inside of the ankle, this reveals a pull-up zip to tighten the boot. The zip has a Velcro tag to stop it from falling down. Behind the zip is a flexible panel to provide waterproofing. I'd consider the boots a 3/4 height (approx 30cm height), they fully cover and protect your ankles, with a reinforced panel, that covers your lower shins. They do not, however, extend as high as my old Alpinestars SMX boots.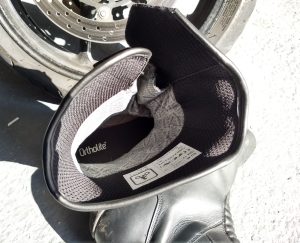 Fit-wise, I found the sizing very similar to Alpinestars, a EU46 fits me well in both. The TCX are a slightly wider and looser casual fit, however. Not as snug and fitted as Alpinestars, but the insides are lined with a soft layer which makes them comfortable enough.
I've been wearing them through the winter for the last 4 months and have not hit any issues or found anything serious to complain about. They've held up well in all weathers, with no waterproofing issues, and plenty warm enough in freezing conditions when paired with some good Merino wool socks. A little more height would have made them a bit warmer mind. The soles have provided plenty of grip on and off the bike and are not showing any signs of wear as yet.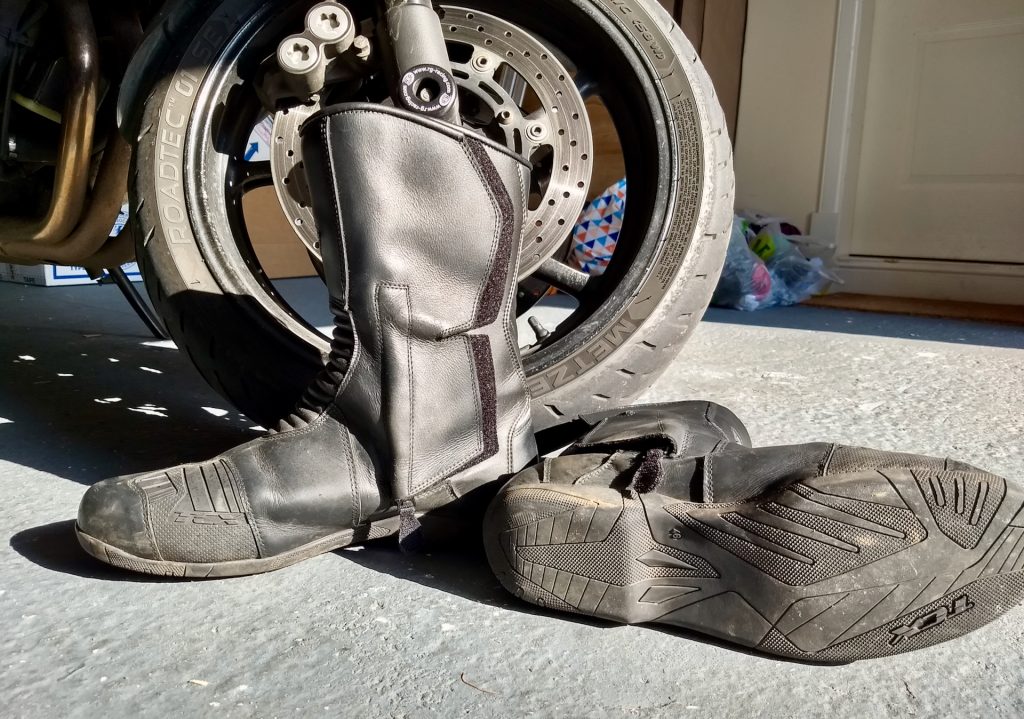 Overall, the TCX X.Five.4 are a good pair of Gore-Tex motorcycle boots you can't go far wrong with. They're well made, comfortable and competitively priced, especially considering the Gore-Tex layer they incorporate. I personally preferred the snugger fit of my old Alpinestars SMX-S, but do like the more casual design of these boots and how they fit better under jeans. I'd still like to compare them with the Alpinestars Web Gore-Tex boots, but even now, they're still quoted as having a 26-week lead time for available stock! We can't be waiting 6 months, we've got riding to do!
Rating: 4/5