After what seemed like years, we made it to a motorcycle show. This weekend we popped along to the Scottish Motorcycle Show in Edinburgh, having missed many past bike shows due to various lockdowns and those that followed in Birmingham and London shortly after due to our big move to Scotland. It was good to check out the local show up here, see many of the new bikes to hit the market and all the other stands on show.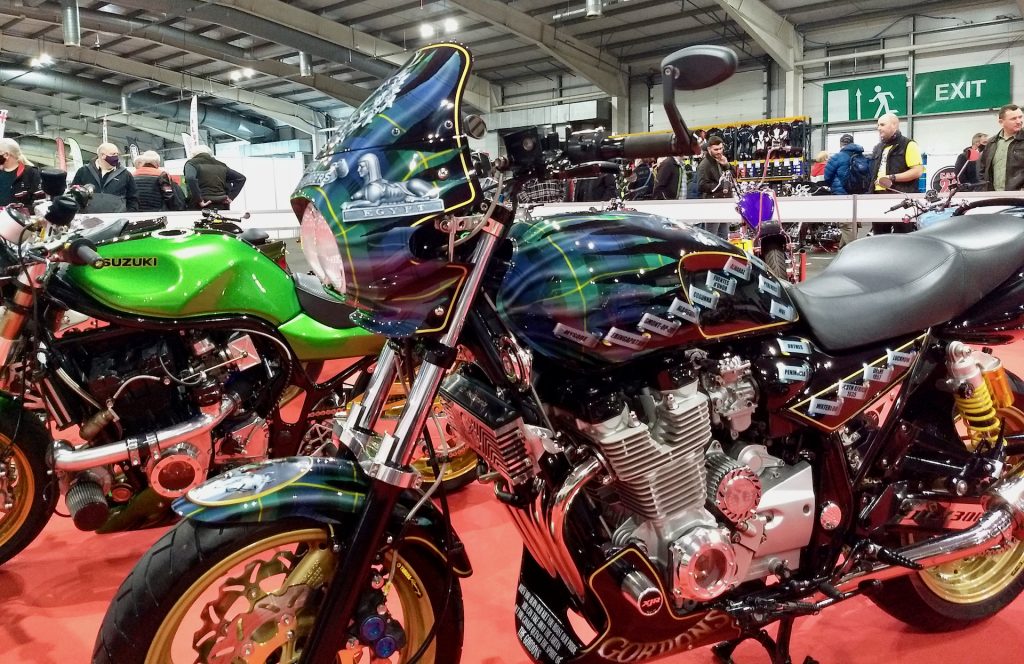 The Scottish Motorcycle Show spanned 3 large-ish halls with a number of manufacturers, stalls selling gear, custom and classic bikes on show and many stands from local motorcycle clubs. Outside there was some entertainment in the form of the Two Brothers stunt riders and some trials riding.
my daughter is eyeing up 125cc bikes she'll be able to ride next year – damn they grow up fast!
Many big-name manufacturers had a presence, Triumph, Yamaha, Indian, Royal Enfield, KTM, Husqvarna, CCM, Mutt etc.  However some key manufacturers with no representation at the show – namely Honda, Kawasaki, Suzuki, Ducati, BMW and Harley Davidson. Nonetheless, it was still good to check out some of the new bikes to hit the market, including the Yamaha Tenere 700, the Triumph Trident, Triumph Speed Triple 1200RR the Royal Enfield Meteor 350, the Husqvarna Norden 901 and Yamaha XSR125. I'm personally mulling over a switch to an adventure bike and my daughter is eyeing up 125cc bikes she'll be able to ride next year – damn they grow up fast! The Yamaha MT125 and XSR125 looked like great bikes to draw in a new younger generation to biking.
There were a few stalls selling gear, but not as many as you'll find at the Birmingham NEC show, the MCN London Excel show or the Peterborough MCN festival. There was a distinct lack of women's gear on sale too, much to the chagrin of my wife and daughter – come on people, don't you realise women bikers are the fastest-growing segment of the industry, whilst the rest has stagnated?!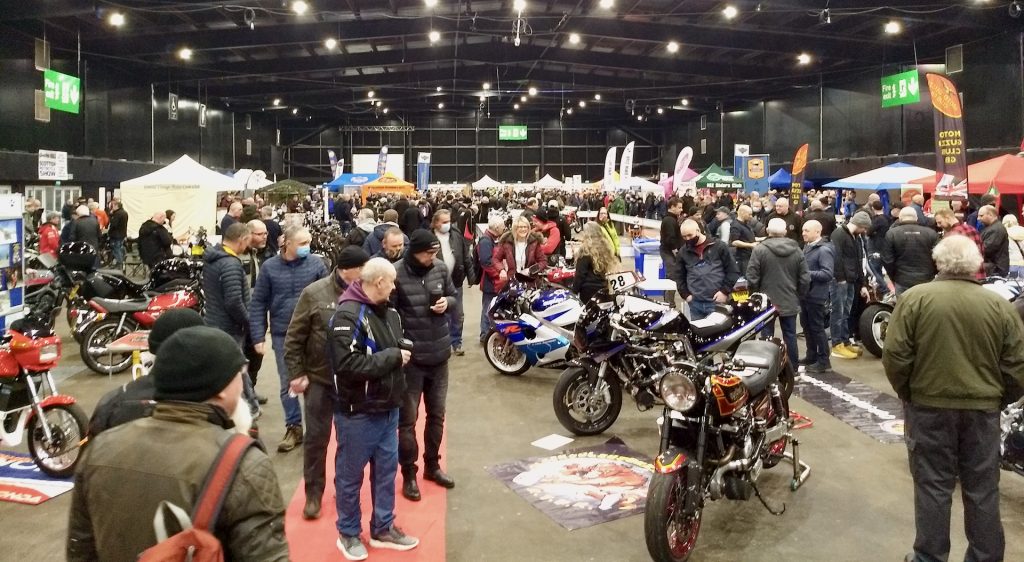 It was great to see a hall full of local clubs and associations, a testament to the strong bike community out there. From various brand owners groups, vintage bike groups, women's motorcycle clubs and other charitable organisations. Motorcycling can certainly bring people together.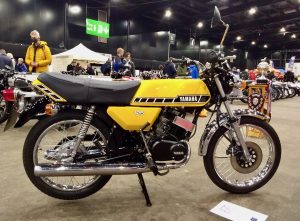 Lacking from other shows I've visited, there were no interesting talks from celebrities, racers, adventurers, globe trotters, bike builders or others with captivating stories and tales. This was a shame and a missed opportunity. After a couple of hours of walking the halls, there was little more to retain interest at the show.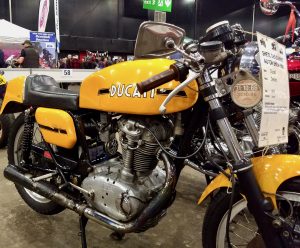 Overall, it was good to check out a bike show after such a long time, but it's debatable if the show warrants a visit (and the expense) every year unless there's something very specific you're interested in checking out. Although it is quite a distance down South to a bigger motorcycle show…