With a new year dawning, let us take a quick pitstop to look back at the years past adventures and look forward at future adventures planned. 2018 was a busy year for me with my main day job, involving many trips abroad to San Francisco, San Diego and Berlin and almost trips to Belgium and Switzerland, but these I managed to delegate to others in my team.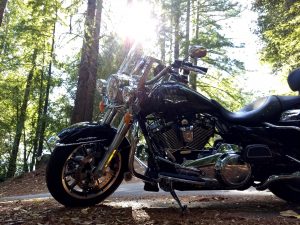 The longer trips to California were great as they afforded me time off to hire some bikes to explore the San Fran Bay area more. First a big Harley Road King from Eagle Rider and later a Triumph Bonneville T100 from Dubbelju. Very different bikes, but both a lot of fun in their own ways. I was pleasantly surprised how well the Bonney could be hustled around the winding forest roads, whilst presenting an air of relaxed sophistication. California has some epic scenery and roads to explore, from the sweeping Pacific coast line, huge Redwood forests to nearby mountain ranges. If you're in the area, definitely get yourself a bike to explore, you won't regret it.
My trusty Yamaha FZS600 was finally replaced this year, with a very similar FZ6 S2. Another great bike, a no-nonsense cheap commuter with enough beans to have some fun. Crucially it's Euro-3 which avoids me having to pay £12 a day to enter central London from April 2019. Sadly, London's bike crime epidemic and insurance costs made anything fancier just too uneconomical. I just need to sell my FZS600 now…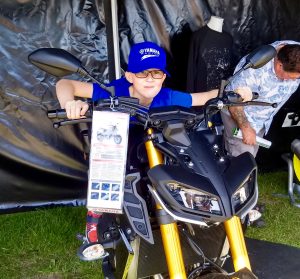 Unfortunately I never managed to fit in any track days or scratch that off road biking itch this year, both things I'm keen to revisit in 2019. Similarly, the Welsh Road Race never materialised, however, we had many good days out at various bike shows with the family (starting them off young!) and a right giggle at the DirtQuake event, but sad to see the Essex Speedway Arena now closed for good. I did enjoy much touring around Wales and many ride outs with the ELAM group, with whom I devote a lot of my time to maintaining their website and online presence. With the ELAM group I also had some interesting times marshalling at the Westminster 10k marathon and the RideLondon cycle event.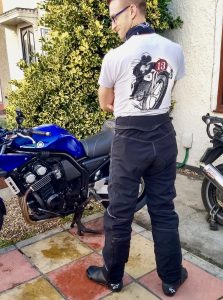 It has been great to see the blog going from strength to strength in 2018, with a growing readership and building many great partnerships to bring you reviews of lots of decent gear from the likes of Hideout Leathers, Lomo, Viking Bags and others. In 2019 I hope to continue this trend and bring you even more interesting reviews and articles.
How has your 2018 been, what were the big highlights? What are your big plans for the coming year?