The problem with reviewing cold weather motorcycle gear is you actually need some cold weather. This Autumn it's been strangely mild in the South East of England. I'm starting this review in mid-November, it's blue skies, sunny and I have the conservatory doors wide open. I don't know if this is climate change, but as beautiful a day as it is, it doesn't make this Exotogg review very easy…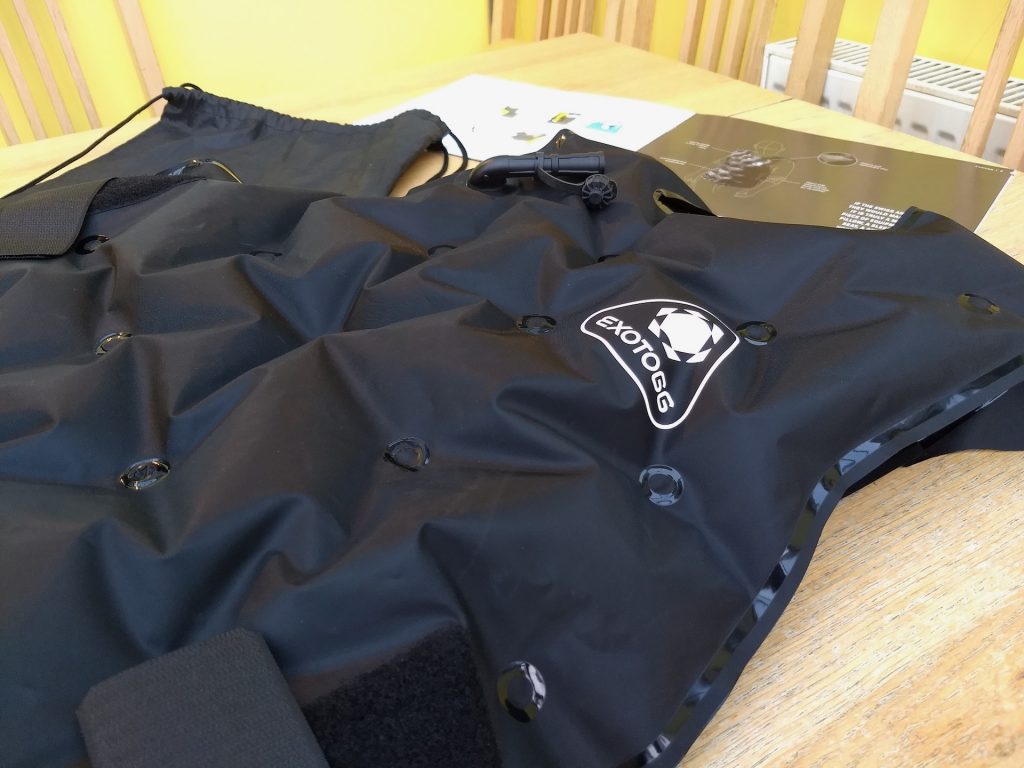 The Exotogg body warmer is not your usual cold-weather layer, it's essentially an inflatable gilet/vest that you don under your bike jacket, which you then inflate with three or four puffs of breath, whereupon it'll form a nice layer of air that will keep you warm. If you get too hot, you simply open the valve and squeeze the air out. The idea being you inflate or deflate it as and when needed, easy-peasy.
Using a layer of air to insulate against the cold is however a tried and tested method to maintaining warmth. Materials like fleece, down and wool all trap a layer of air to keep your body warm. So, the science behind the Exotogg vest is sound, but what advantages down it have over traditional layers?