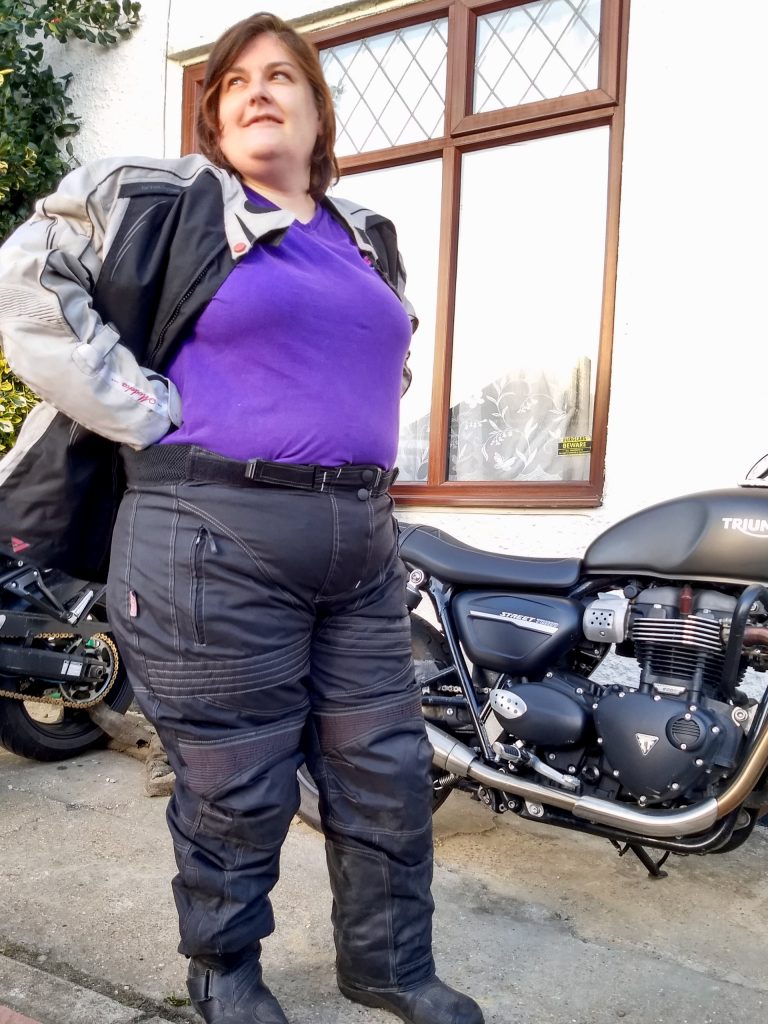 JTS Biker Clothing is a British company based in Leicestershire with 30 years experience in the business. Their own brand JTS features a wide range of leg lengths and sizes in leather and textile for both men and women, making them a go-to brand for plus size women's motorcycle gear. I purchased the Bello Evo textile women's motorcycle trousers in an extra short length which is listed as suitable for 27-28 inches in length. The size range for these trousers is a versatile size 8-30, with leg lengths short, extra short and regular, so most women will find something to fit them. For the price of £129.99 (plus size extra), there are a lot of features which make these an excellent value pair of trousers. There are often special offers and sales on JTS motorcycle clothing, so you may be able to get these cheaper (Editor: at time of writing they're reduced to £80 – bargain!)
The textiles are lined with REISSA waterproof and windproof material, which is also well regarded for its durability. This stood up well to some heavy downpours, but the outside material felt very wet, heavy and cold as they are not laminated. The trousers have a removable thermal liner that zips into place and works well in cold winter weather in combination with some merino base layers. The thermal layer can be removed if the weather is warmer, although I still find it more comfortable to wear base layers underneath the trousers as the knee pads can sweat a bit. Speaking of knee pads, in some trousers I find the knee armour in the wrong place, however, the Bella Evo trousers have the CE approved knee armour situated in the correct place and there are pockets for optional hip armour too.
The fit is enhanced with Velcro waist adjustors and stretch panels about the knee. The fastening zip, poppers and Velcro are rugged enough to stand up to regular wear. There are two large hip pockets with a secure zip fastening and a large toggle on each zip making them easy to open. Scotchlite reflective piping aids visibility in the dark but this isn't obviously 'hi-vis' and does not detract from the overall look of the trousers. There are also panels on the inside of the calves to prevent the trousers from catching on a hot exhaust pipe.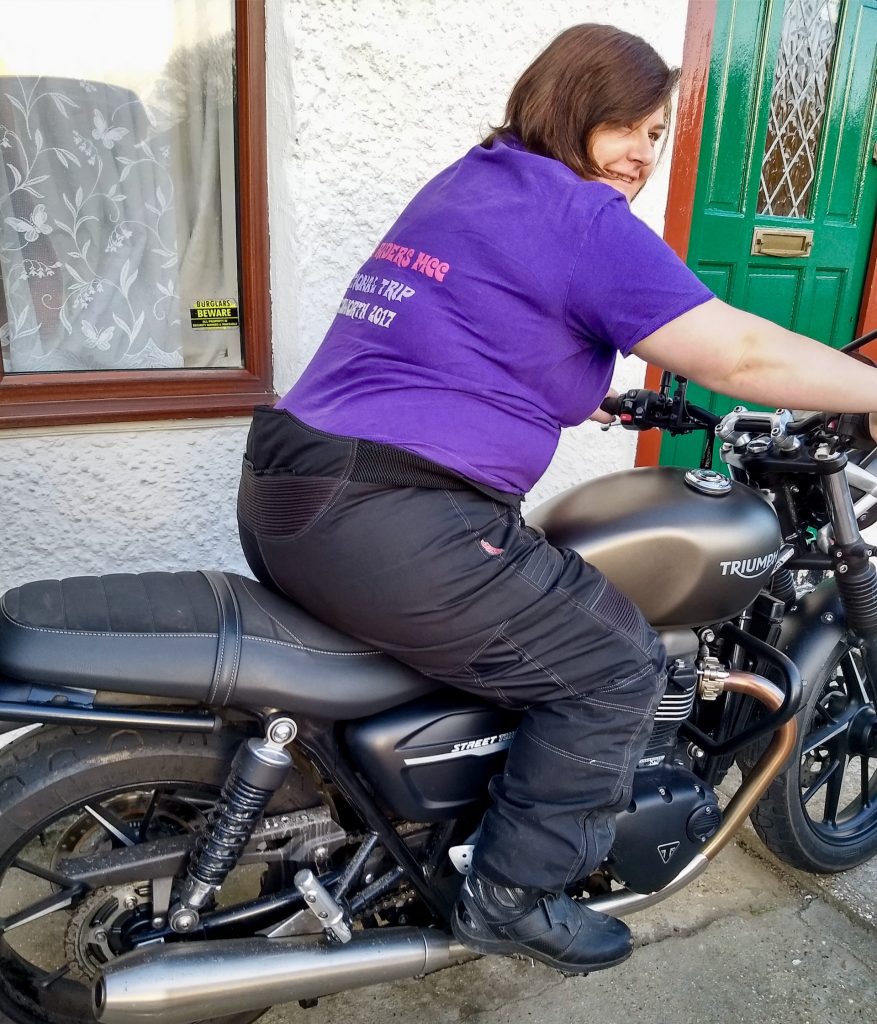 All in all, these JTS women's motorcycle trousers are a very reasonably priced and comfortable pair of textile trousers – I would highly recommend them.
Rating 8/10
You can buy these JTS Bella Evo trousers direct from JTS Biker Clothing here