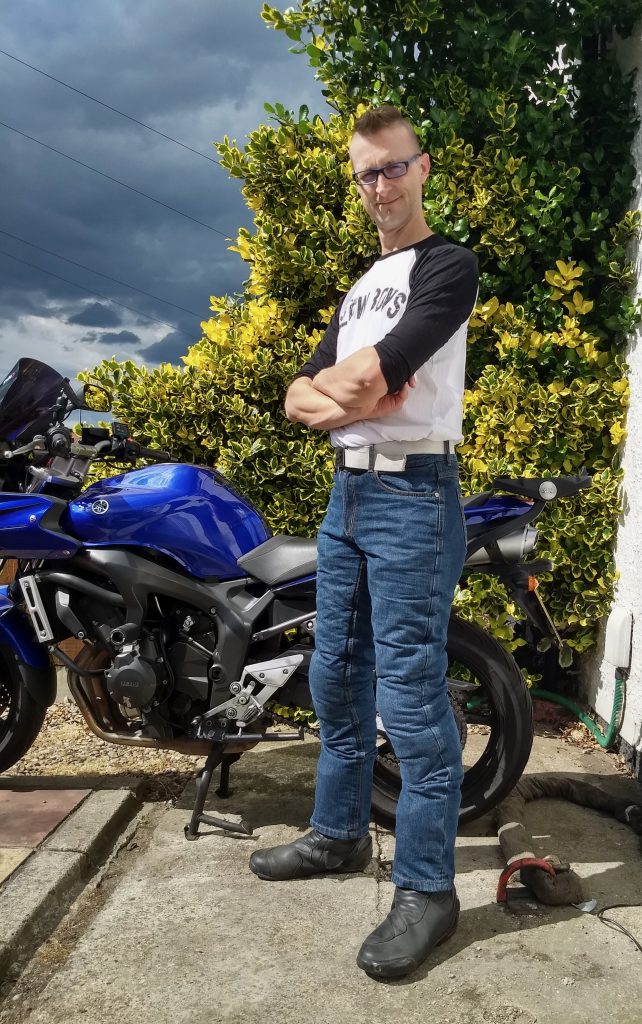 As great as leathers are, once the hot summer arrives they get awfully toasty and sweaty. In days gone by a good pair of Levis was considered perfectly adequate for a casual summer ride, but you really don't want to come off your bike just wearing a pair of fashion jeans. I also doubt today's Levis are as robust as pairs made in days gone by. Today we have on the market many motorbike jeans with Kevlar or other branded variants of this super strong abrasion resistant aramid fabric, like the Covec used on these Bull-It SR6 jeans I picked up a last summer.
The Bull-It SR6 set me back £60 in a sale, which included both knee and hip armour inserts (they're sometimes optional extras) – bargain. But are they actually any good? Read on to find out more.
Today's motorbike jeans come in one of two flavours:
A two layer design; abrasion proof aramid underneath, standard denim on top
A single layer denim/aramid composite
The former is the cheaper design, simpler to make, but can be warmer and only offers protection in the aramid layer covered areas. The latter, is much more expensive, cooler and offers protection across the entire garment.
Bull-It SR6 Motorcycle Jeans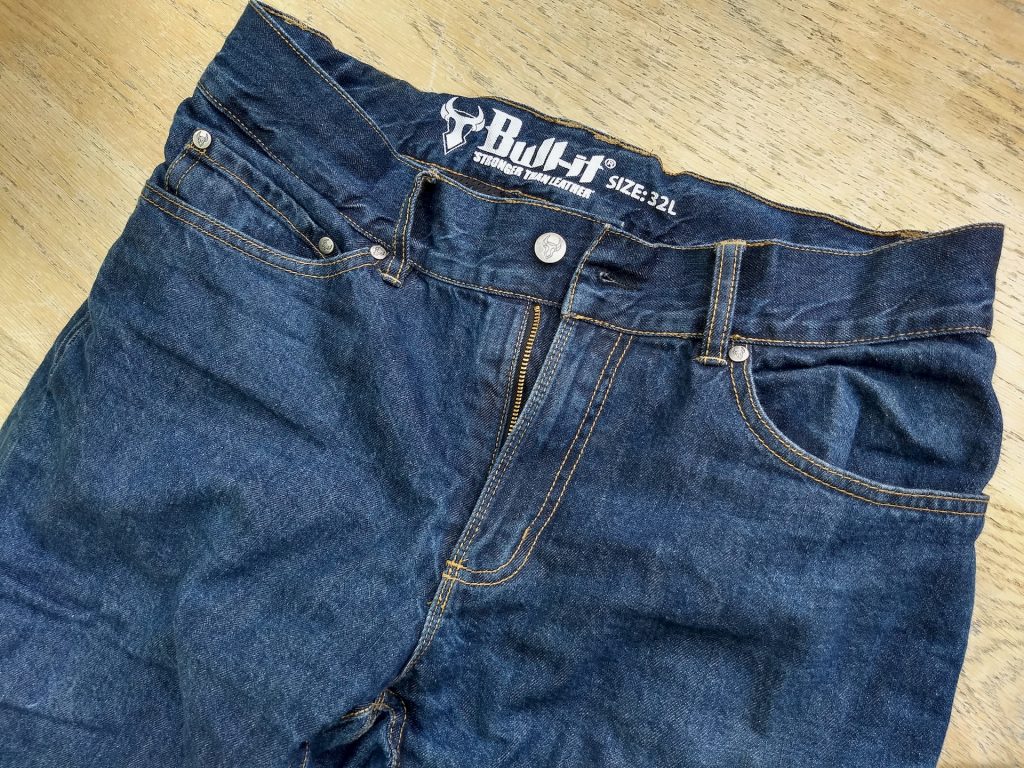 These Bull-It SR6 jeans are a definite budget option and sit in the first two layer category, and thus the real question is just how much Covec aramid protection do they have underneath that outer Denim layer. Turning them inside out I could see the Covec layer covered the front from hips to shin and at the back it covers just the arse. Or 60% as the specs describe. That said, a thick double layer behind the knee would likely cause discomfort. The 'SR6' name actually translates to a Slide Rating of 6 seconds in all areas as tested per CE EN 13595-1 Level 1 Clause 5.4 for abrasion resistance, which let's be honest would be a pretty long slide before they wear through. On the road, you're more likely to bump into something than slide that long, which is where the slot in Covec armour comes into play to protect the knees/shin and hips. Overall, pretty good protection for the money.
The jeans fit well, and I was glad to see the option to order them in a short, regular or long lengths, as I invariable struggle to find gear that's long enough. Sizing around the waist is pretty much on par with normal Levis'; I normally take a 31″ waist and opted for the 32″ in the Bull-It jeans, which was just a fraction loose but fine with a belt. I figured the 30″ would be a spot tight and uncomfortable when hunched up on a bike all day. There's no bunching up behind the knees and I've found them perfectly comfortable when worn all day on hot days.
The straight cut fits over my Alpinestars SMX boots (just), but would better suit a shorter more causal boot. Other cuts and colours are also available: slim, easy, cargo, vintage, black, carbon etc. And similar for Ladies fitments. On the inside there is a soft polyester comfort lining to avoid your legs rubbing against the rougher Covec abrasion proof layer.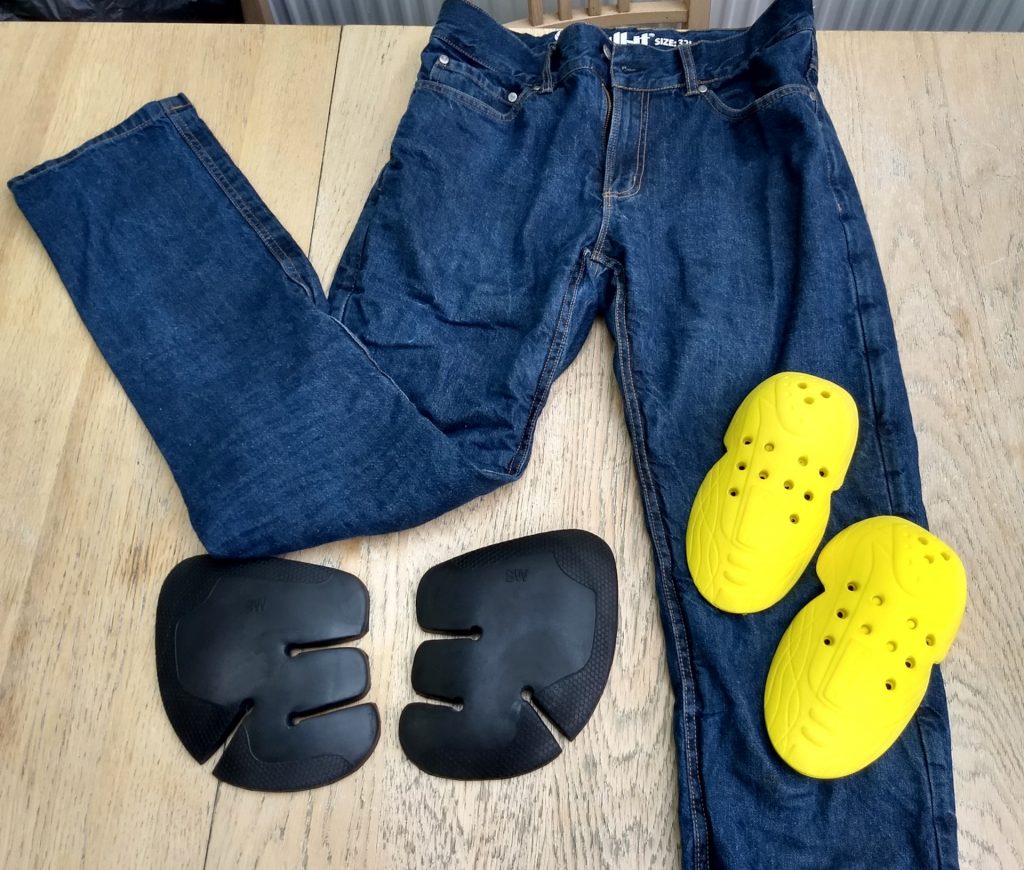 In the hot weather I found the Bull-It motorcycle jeans cooler than leathers, but still pretty warm. The two layers definitely aren't the coolest. But appreciated for those early morning starts or late night rides home when the temperature quickly drops. They are quoted as having a water repellent coating, which I found true to form to ward off a short light shower, however you wouldn't want to be caught out in a big downpour and note the pockets are definitely not waterproof.
The jeans come with good front and back pockets, ample sized for keys, phone, wallet, with no trouble with items falling out when riding. The front pockets are tastefully lined in a red fabric which gives the jeans a look of quality and class. There's a zip fly at front which I prefer, less faff than buttons, and good belt loops. They obviously weigh more than a standard pair of fashion jeans, but they certainly don't feel bulky or heavy to wear. It's only the presence of the armour that makes you aware you're wearing something more protective. more so on the hips rather than the knees though.
I've found no major complaints with these motorcycle jeans over the last 12 months, they've held up great, and washed well with no change of shape or size. The logo on leather patch at rear has however lost it's text over a few washes – meh, no big deal. The only niggle I have is the polyester lining on the legs always snags on your heel when trying to take them off. You have to extract your foot carefully or risk ripping it all out, which can add to the hassle of peeling them off when hot and sweaty. Also, the Velcro pockets for the armour needs to be carefully arranged to avoid it scratching you, that's easy to remedy and no big deal.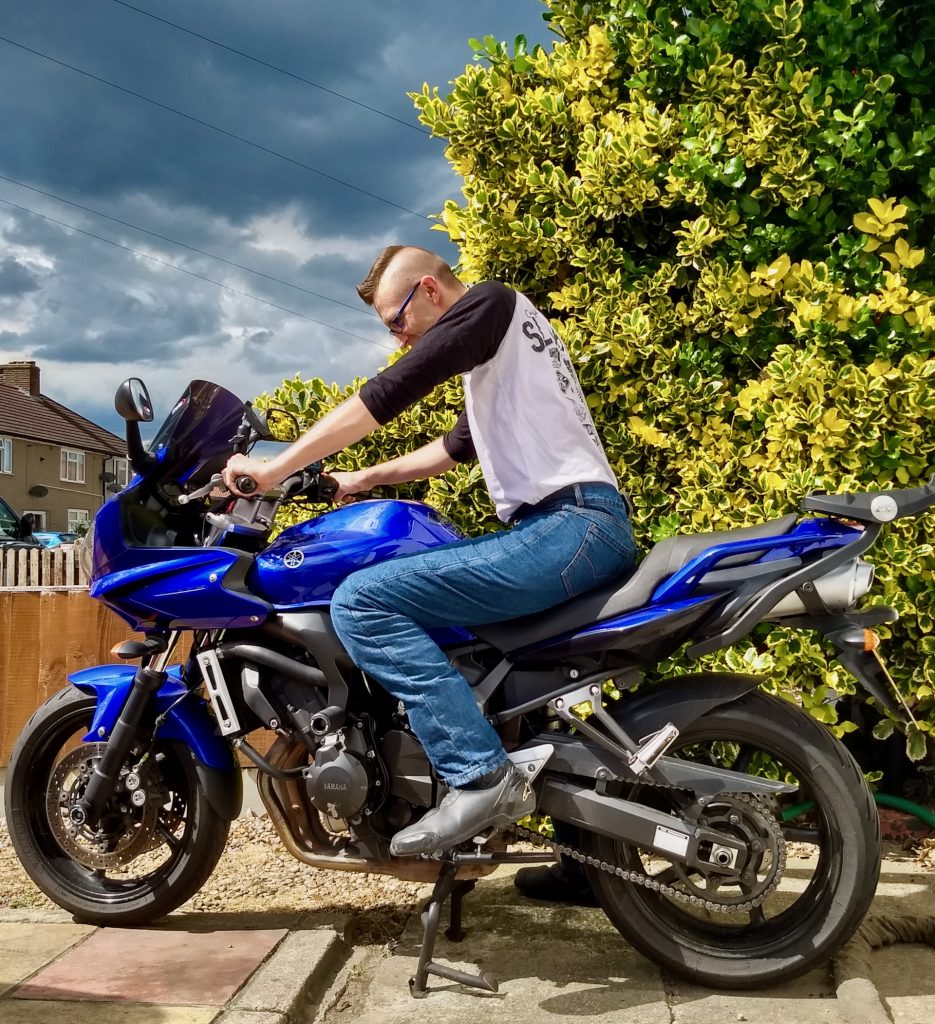 Overall, I've been pretty happy with these jeans especially given the £60 price I paid for them. They're comfy, look decent and offer a reasonable amount of protection (which I've thankfully not needed to test). Granted a single layer design would be slightly less bulky and cooler, but they'd set me back 3 or 4 times the money. For a casual ride in hot weather they're my default choice. I also pack these for any biking trips around California or other warmer climes, where they fold up well in a suitcase (after removing armour) and are ideal for a day riding and doing tourist stuff. And that is the crux of it, if you're riding for a social and don't want to fester in leathers at your destination, a good pair of motorcycle jeans like these Bull-It SR6 are ideal.
Rating 4/5
Bull-it SR6 Motorcycle Jeans