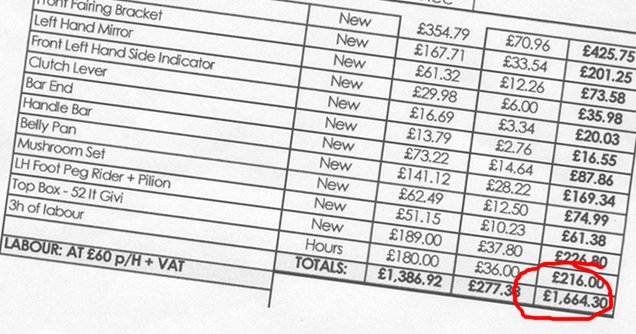 Eeek! Just got repair quote to get bike all sorted. Come to just over £1600! Mostly a replacement front cowling. They did however factor in a new Givi top box as it was scratched. Sure a lot of it is just fixing cosmetic damage and not essential to run the bike, but the claim is to return the bike to its previous condition.
However at that price, I suspect the insurance will want to write off the bike… Not what I need. 🙁
Seasoned London commuter, doing my best to stay rubber side down and never stop moving forward.