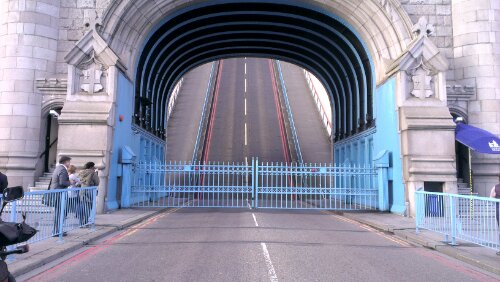 There were long delays on my commute home today. I ask you, who brings a yacht up the Thames into central London and gets Tower Bridge to make an unscheduled opening at rush hour?! It wasn't even a posh or expensive looking yacht, nor very fast!
That said, sat on Tower Bridge on a warm Spring afternoon, Canary Wharf, Isle of Dogs, Dome to my right, and to my left I can see the Shard, HMS Belfast, City Hall, Tower of London, St Pauls, the nearly complete 'Walky-Talky' building, and in the distance, BT Tower, the Eye and Big Ben. London is a mental place to live and work in, crazy, busy, total bedlam, but there are moments when you stop and take in all amazing history and breathtaking sights. Over 15 million people each year, travelling from around the world to visit London, the city I call home.
Seasoned London commuter, doing my best to stay rubber side down and never stop moving forward.