Not funny at all. Riding through Shoreditch en route to the Bike Shed to catch up with buddies, when – puffff! my rear tyre suddenly just deflates. I only just creep the bike the last 50 meters into Bike Shed so I can inspect the damage.
At first, it looked like a big chunk of metal in the tyre, but when I pry it out with pliers, it's a fucking NOS canister dumped by some kids after a cheap high! Grrrr… I managed to plug the hole with a whole bunch of sticky strands and some help from Bike Shed staff to get it reinflated. As a seasoned London commuter, I'm regrettable quite experienced in plugging punctures.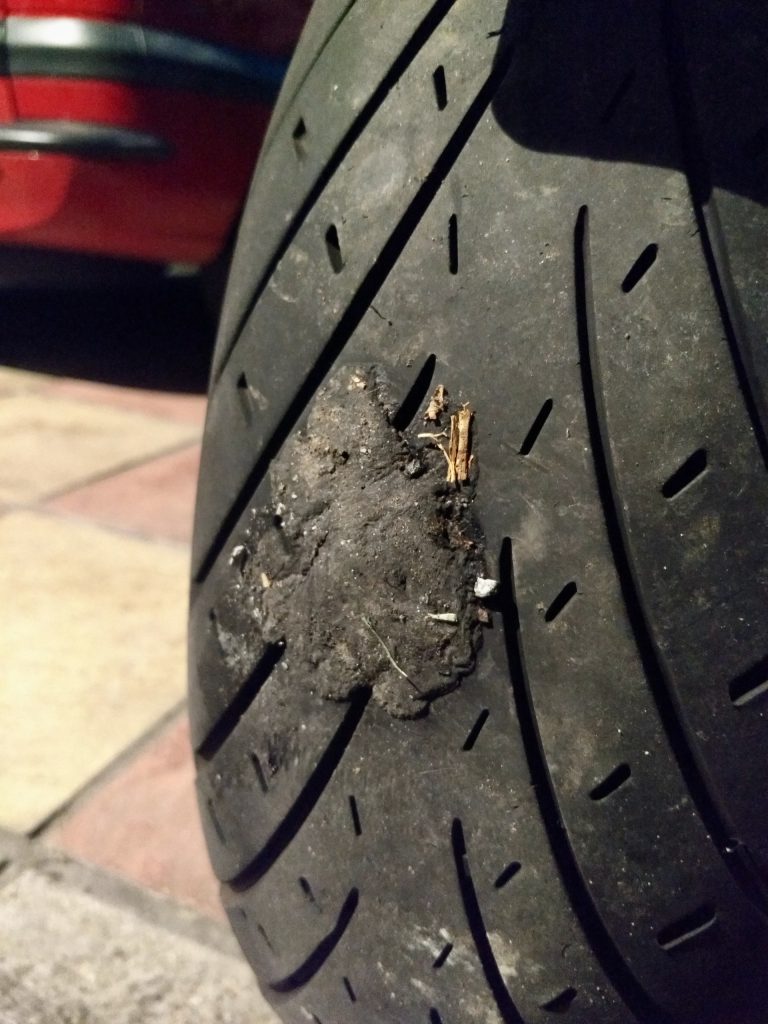 Unfortunately, the strands didn't get me home and I had to call a mate out to help. He had some thicker sticky stands and a portable electric pump – the hero! Three strands managed to plug the hole, get me home and to the garage the following day, albeit with a top-up of air after leaving it overnight. The excess strands sticking out, nicely squish down to form a good seal over the whole area (see pic left).
The next day Two Tyres gave their verdict, too big a hole to repair, new tyre time – Bah! I opted for another Metzeler Roadtec01 SE, as I've been getting on really well with these and they've given me the grip I need in all kinds of crappy conditions. Of course, I'm now stuck in the loop of having one tyre half worn and one new and will keep missing deals on buying tyres in pairs…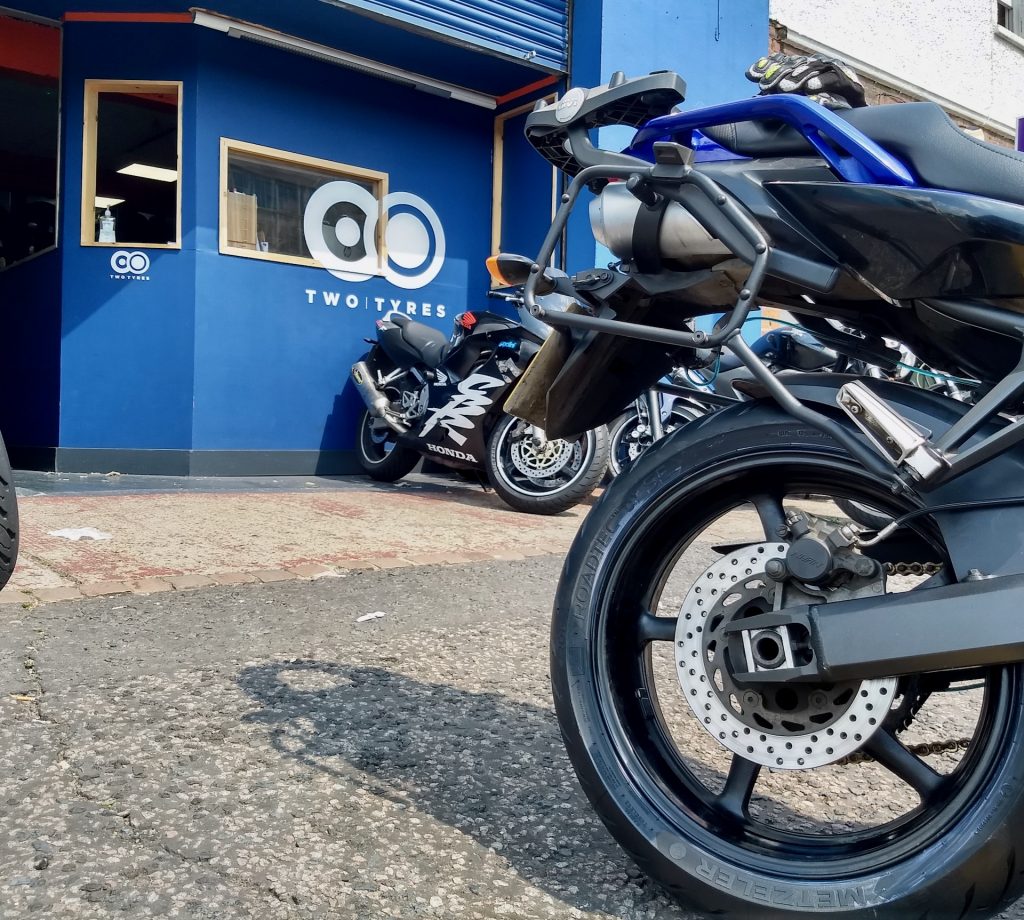 Don't forget you can bag yourself a discount at Two Tyres with this code:
Discount code: BBA
This will blag you £10 off any order of motorcycle tyres online over £100; or quote the code in the shop to get £20 off motorcycle tyres fitted.