If you have a motorcycle or scooter over three years old, you will need to submit it for an annual motorbike MOT test to ensure it is still safe and road legal. No one wants an MOT failure and the prospect of a large repair bill. However, a large majority of test failures are simple things that can easily be identified and fixed yourself before you take your bike to the garage.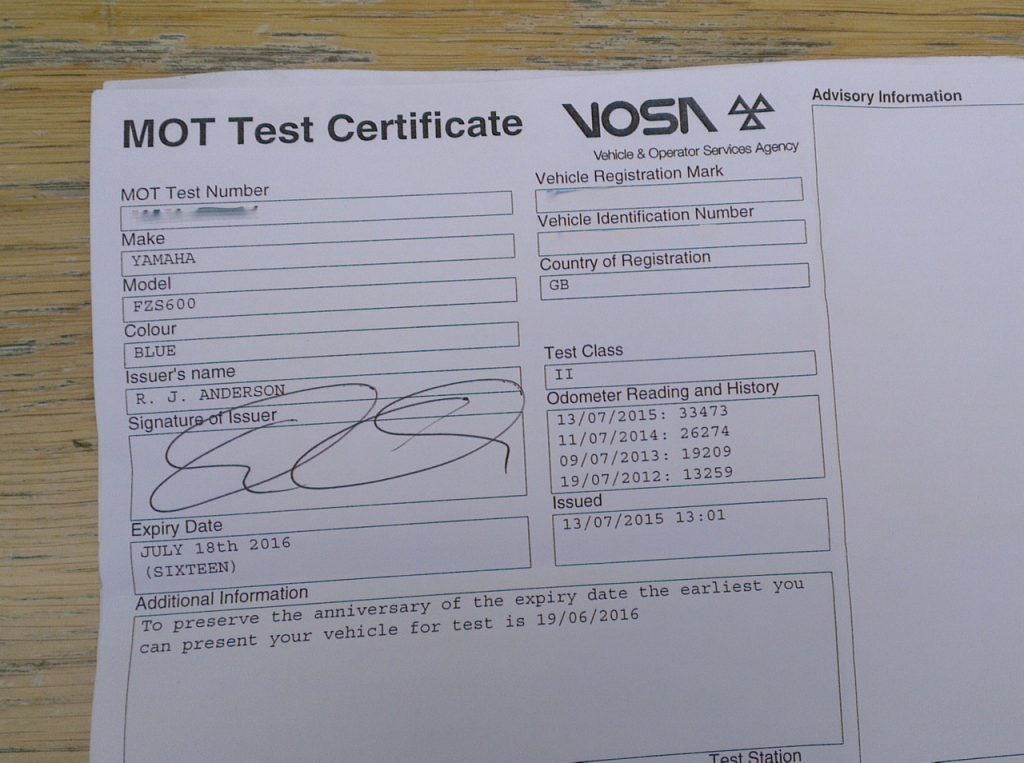 Historic Motorcycle MOT Exemption
As of May 2018 historic motorcycles over 40 years old are exempt from MOT tests and vehicle tax. You will however need to apply for the 'historic tax class' – more details on the Gov.uk site. But note you can still be fined and get 3 points if your motorbike is not in a road worthy condition.
Covid19 Lockdown MOT Extension
Note there were MOT test date extensions brought in due to the Covid19 lockdown, don't get caught out now this extension period is over:
MOT's expiring on or after 30th March and before 1st August, get a six-month extension
MOT's expiring on or after 1st August are due as normal
MOT Failure Statistics
Recently the Dept. for Transport (DfT) released MOT data for 2019, which provides for some interesting stats:
83% of motorcycles & scooters pass first time, compared to 67% of cars and light vehicles (up to 3,000 Kg)
Across all vehicles types, 7% 'Pass with Rectification' – that is, after minor fixes at the test station within 1 hour
10% of motorcycles fail their MOT test, verses 25% of cars & light vehicles
Clearly, motorcycles are less likely to encounter an MOT test failure compared to other vehicles. In this article we will look at what the most common failure reasons are and if they could have been spotted before hand, thus compiling a motorcycle MOT checklist you can follow.