Back in the good old days of biking we used to have plenty of space under seats to store bits and bobs. Back then, we also never used to care about riding around with pockets stuffed with keys, tools or other sharp things and we never had mobile phones permanently attached to us and neither did we need to lug around enough security to lock down Fort Knox. These days bikes barely have room for a packet of chewing gum under the seat, yet we find ourselves wanting to take more and more stuff with us, phone, keys, wallet, drink, waterproofs, visors, locks, chains, work cloths, sarnies etc, etc.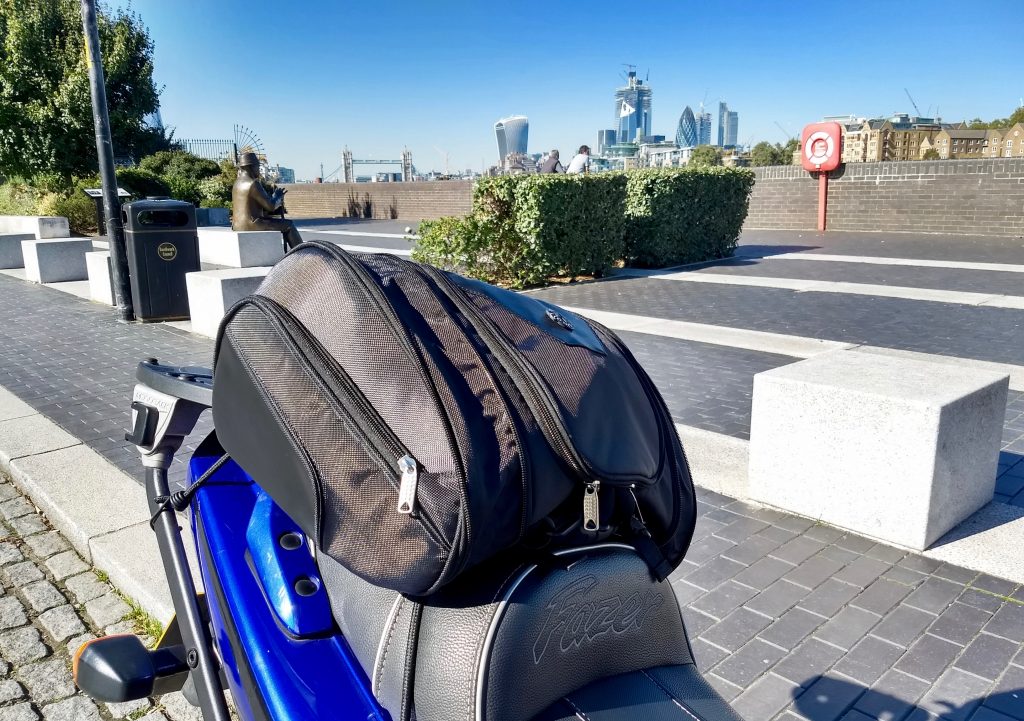 top boxes on a sports bike just look a bit naff
You can shove all your gubbins in a rucksack, but that can be uncomfortably bulky and will become even more uncomfortable if you come off. You can fit some expensive hard luggage, however big panniers make filtering tricky, and top boxes on a sports bike just look a bit naff and can cause some front end instability. This is where a tail pack comes in, a little bag that clips onto your pillion seat behind you. Exactly what Californian firm Viking Bags have provided for review here, their sport bike tail bag in contrast to their usual luggage aimed at cruiser bikes.