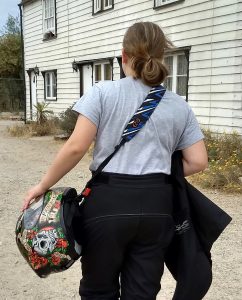 Picture the scene, there you are parked up in town to do a spot of shopping, juggling your helmet as you try to carry shopping and find your wallet to pay for stuff. If only you had a third hand or somewhere to put your helmet. You don't fancy leaving a few hundred quids worth of lid hanging on the bike, especially with action cam and intercom gadgets attached and you may not have a huge top box to dump it in(or it may be full of other stuff). This is where the EZ-Go helmet strap comes in as an idea you can't believe you didn't think of.
In essence, the EZ-Go is a simple padded strap with helmet ratchet clips on each end. You just slot the two ends into the two halves of your helmet's ratchet strap, then carry it over your shoulder. A two-second job, that frees up your hands whilst you're out and about. Genius!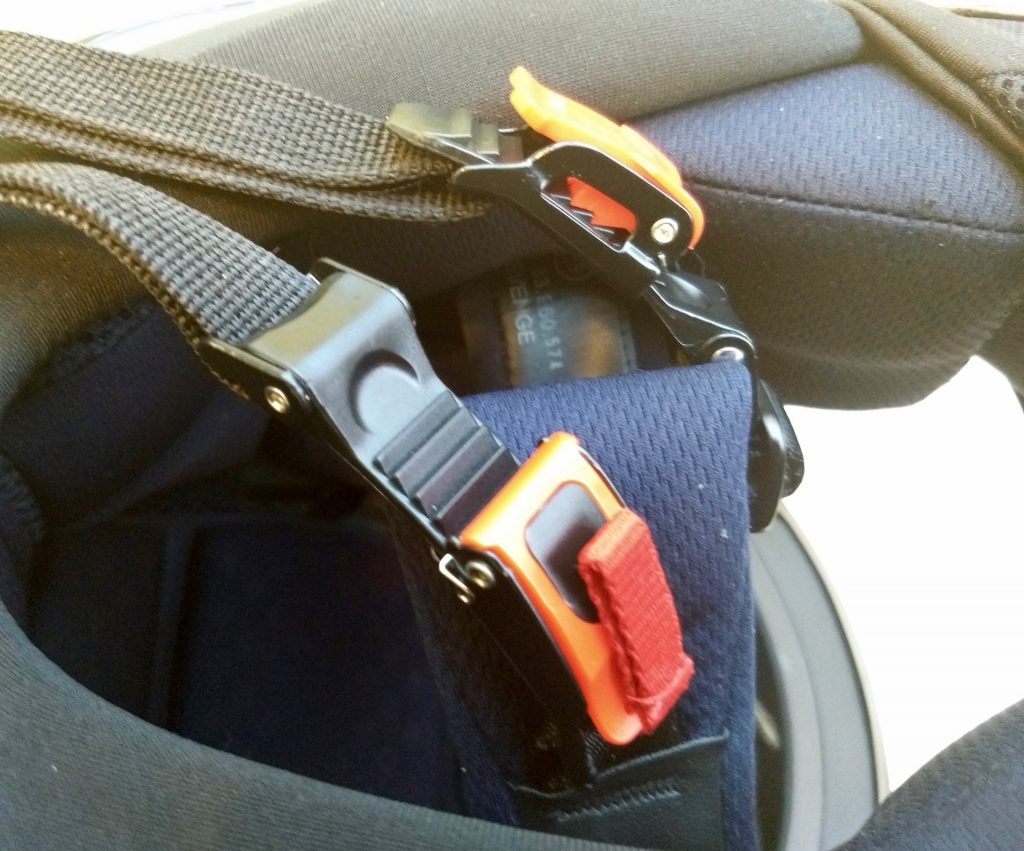 The strap is well-made with substantial padding for comfort on your shoulder. The ratchets are solid, made with a metal frame and strong plastic, certainly no worries they'll give out. They are pretty universal, I had no problems fitting our Schuberth and MT helmets. Helmets with a D-ring fastener can be carried by looping the two straps together like chain links. The strap is plenty small enough to stuff in a pocket or just stick around your shoulder whilst riding. It's great carrying a helmet around on your shoulder, hands-free to carry other stuff, eat grub, buy things, use your phone etc. Just be careful, it's easy to forget about your lid and bash it into stuff or people! It could also be handy to carry a helmet for a pillion your picking up.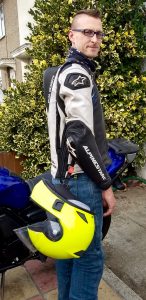 Mary recently nabbed the EZ-Go for a motorbike trip away and also found the EZ-Go super handy, especially when lugging stuff from bike to accommodation. She was mighty impressed and in her opinion, gaining yourself another hand to carry gear is well worth £15.
Verdict: 5/5 stars.
Find out more about the EZ-Go strap and buy direct from EZ-Go here. Or UK folk can buy the EZ-Go from Amazon here.