Over the weekend I rode up to Shrewsbury on the bike to see family. Heading North I took boring motorways, but on my return South I took a far more enjoyable and scenic route:
With fellow bikers Toby & Pete, I followed the twisty A458 from Shrewsbury to Bridgenorth, stopping at the Food Stop Cafe for refreshments. A good little biker cafe in the small village of Quatford just outside of Bridgenorth, definitely comes recommended. I then split, and continued along the A442 to Kidderminster, another nice twisty road, but almost all solid double white lines, so no overtaking if you get stuck behind a slow coach. Rather than take the boring A449 down to Worcester, I hung a left just outside of Kiddie towards Droitwich Spa, which provided a far more interesting route.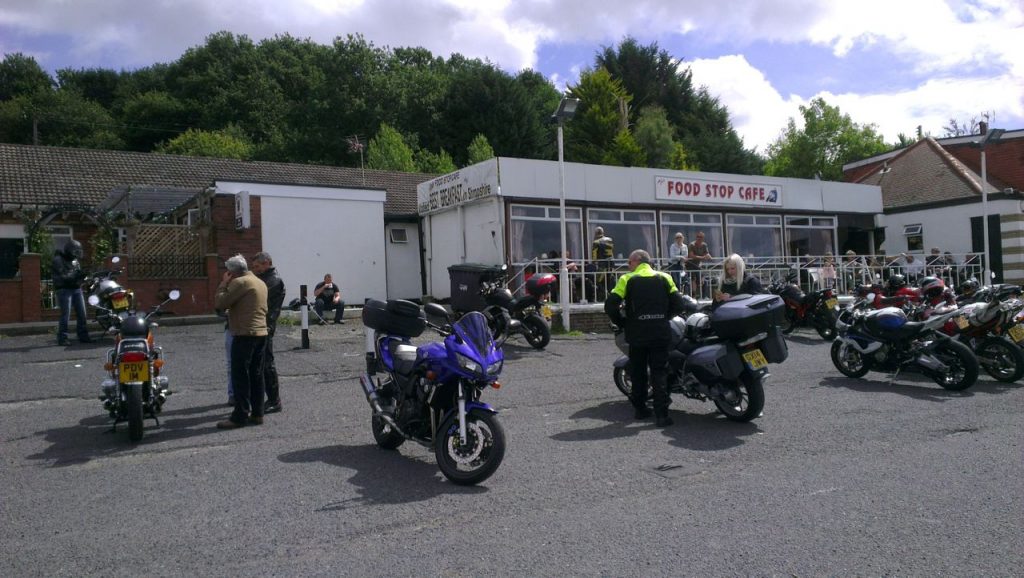 Next I crossed the M5 and picked up the A44 all the way to Chipping Norton. This is a great road, that skirts Evesham, takes in the epic hair pins of Fish Hill near Broadway, and the postcard picturesque Moreton-on-Marsh and Chipping Norton of the Cotswolds. Lose your chicken strips on Fish Hill and relax again over cream tea in Moreton-on-Marsh.
Just outside Chipping Norton, hang a left down the B4030 in Enstone to short cut across to Bicester. A nice twisty, undulating, rural road. (Ignore the Google Maps fail at Middleton Stoney, you can go straight across this junction!) Cross the M40 into Bicester, then out again on the A41 towards Aylesbury. Plenty of straights here for making progress. A pit stop at On Yer Bike is worthwhile, and do check out the unique village Waddesdon. The next town is Aylesbury, straight through and out on the A41 (follow Hemel Hampstead signs), which turns into a fast and eerily quiet dual carriageway to the M25 and London.
Overall, definitely a preferable route to the motorways up through Birmingham. A little more time consuming perhaps, but far more enjoyable.