I've had trouble with my clutch slipping lately, it's really noticeable when trying to press on or accelerate on an overtake. I'll give it a twist, the engine rev's like mad for a couple of seconds, before the clutch finally catches and I shoot off like a rocket!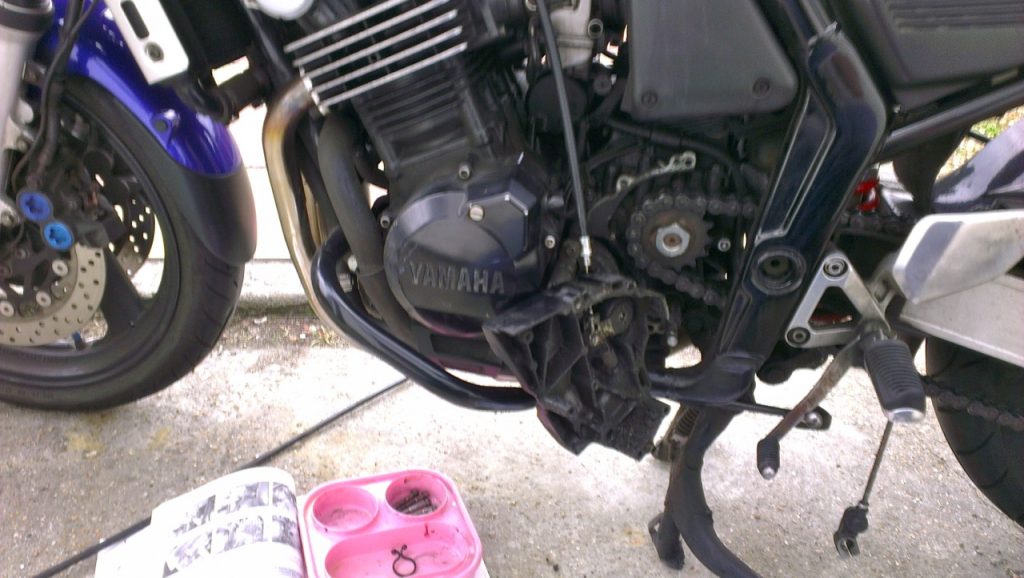 Of course I've been tweaking the clutch cable adjusters, in case it simply wasn't engaging enough. Both at the lever and down at the sprocket cover. Next up was this new clutch cable, to eradicate any issues from stretched or sticking wire. It was a quick and simple swap and the Haynes manual was actually rather good for this job. The old cable certainly had a lot of resistance in it, plus a little kinked near the lever.
If this doesn't resolve it, I'll be ordering a set of new clutch plates and springs shortly, before heading down to OMC again…
Seasoned London commuter, doing my best to stay rubber side down and never stop moving forward.