What a shit morning. My biker sixth sense wasn't with me today…
Whilst quietly filtering through some suburban traffic approaching the A13 I managed to drop the bike. Again. I was just about to start filtering past a queue of traffic when a car decides to do the same thing and pulls out on me. I panic braked, locked up front wheel and down she went. All very low speed (as usual), didn't even hit other car, they just carried on oblivious. Grrr. Totally smashed the fairing, crash bars did their job, but various other bits are scuffed.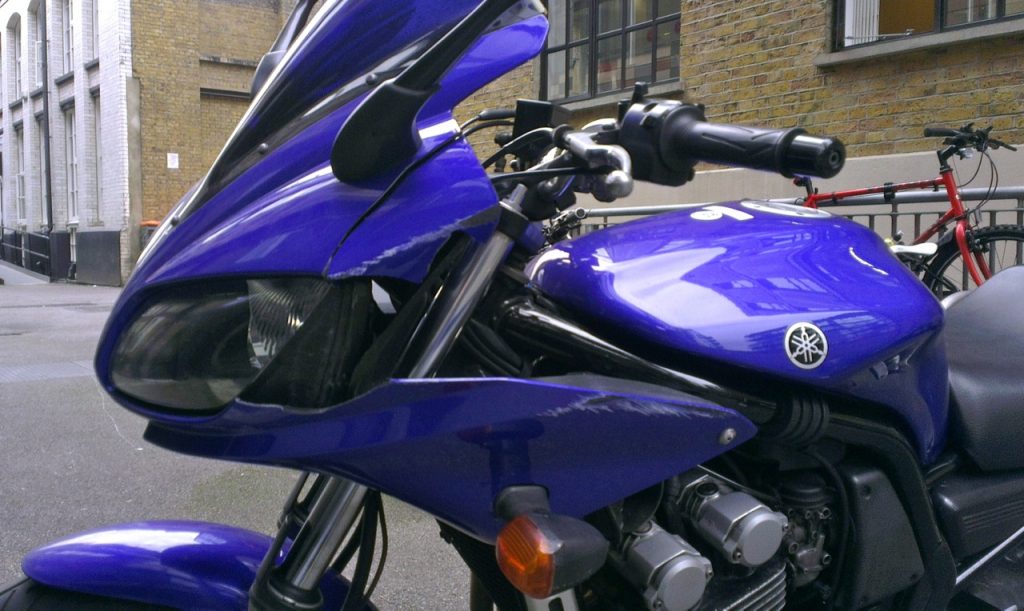 New fairing on order, but bit skint now, so do us a favour and click on some of my banners and affiliate links. Much appreciated.