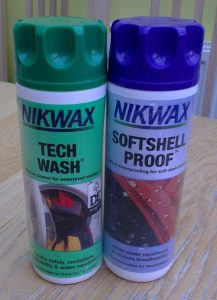 Good old NikWax, going to try giving my new (second hand) Rukka jacket a freshen up and make sure it's waterproof again. In theory, it should be as easy as throwing the jacket through the washing machine with some of this Nikwax Tech Wash/Softshell Proof

stuff. Fingers crossed!
Seasoned London commuter, doing my best to stay rubber side down and never stop moving forward.