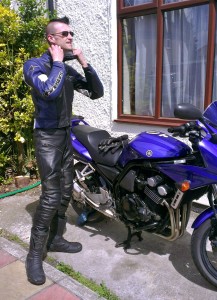 I recently picked up a new set of Alpinestars leather pants and jacket, perfect for the coming summer. I have been wearing the Alpinestars Bat Pants for over a year now, however, the second-hand set I had were starting to show their age, but a knackered lower leg zip drove me to finally replace them. Jacket wise, I've been wearing a Hein Gericke textile affair, which although good in cold and wet weather, is a bit warm in the summer and doesn't really suit the leather trousers.
After completely failing to find any trousers at the MCN show that fit me around the waist (I wear 30″ waist Levi's, but all 30″ leathers were huge on me and nowhere had any smaller), I opted to get another identical pair of Bat Pants (labelled size 30 and fit perfectly). There weren't many pairs this size on eBay, but those that popped up received few bids, so I was able to blag a pair in top nick for a measly £25 – epic bargain!
The jacket was a little trickier, not being 100% certain of the correct size. However, in the end, I picked up a funky blue, white and black leather Alpinestars jacket second hand for the princely sum of £50. The condition was pretty good, just a small tear on the inside pocket, but it did stink of fags, hence needed a serious clean. It's a US40/EU50, just about fits, fine around the chest, but spot tight on shoulders and only just long enough in arms. Yep, I'm a right skinny and lanky bastard…
I've only been wearing the jacket for a couple of weeks, but I'm liking it a lot. It's got armour protection in the elbows and shoulders, but no back protection or even slots to add some. There's just two inside pockets, both pretty large, but only Velcro to close them. The lining is comfy, but not padded at all, definitely a summer jacket. Once I waxed up the leather, it holds up pretty well against the odd light rain shower, however, there are a couple of stretchy textile patches along the underside of the arms, which very quickly soak up water. Again, definitely a fair weather jacket.
Cleaning wise, to get rid of the stink of cigarettes, I first damp washed the outside with disinfectant, then applied a NikWax leather cleaner, followed by the URAD Mr Jojo wax. The lining with sprayed liberally with Fabreeze and a spray of water and aftershave. The Jojo wax and aftershave both did a great job of masking the smell. I also get pretty drenched in an unexpected rainstorm, which probably helped too!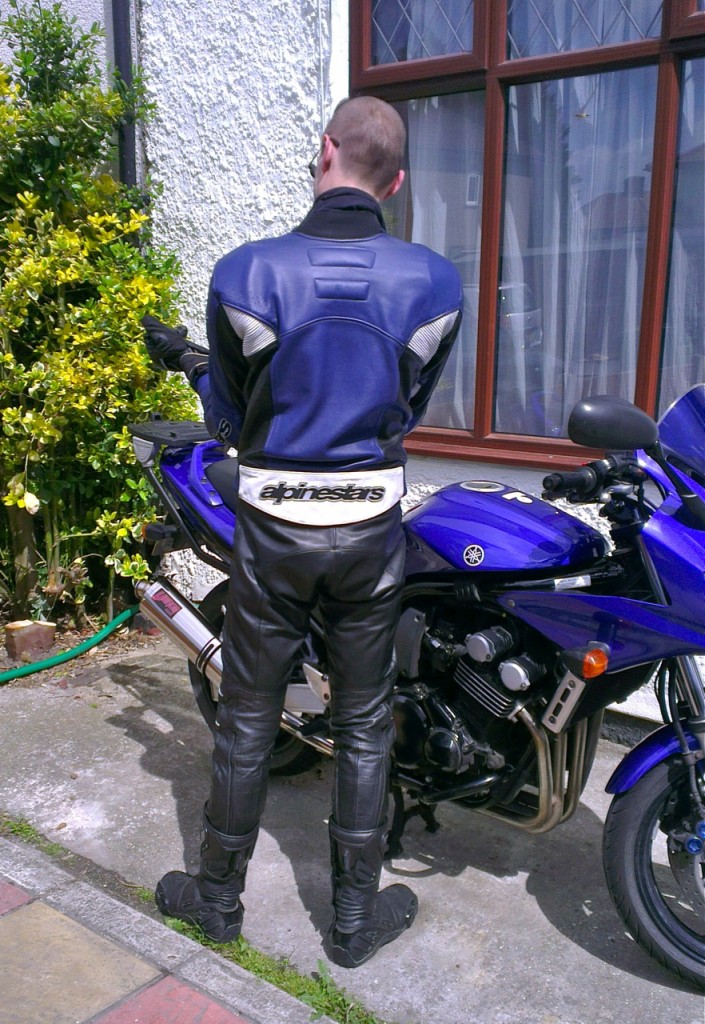 I do feel a bit of brand whore, all decked out in Alpinestars gear, but I found their gear to be decent quality, and although expensive new, it can be picked up at a reasonable price second hand.