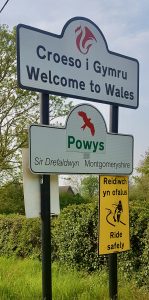 This is a route I rode in May 2019, back then I could not have imagined what is happening now one year on. I find myself now looking back at the freedom we had to ride where ever we liked. Enjoy my reminiscing and stick this route on your to-do list for when lockdown restrictions are eased.
This route offers a short loop taking in some of the best roads Wales can offer, beginning and finishing in Newtown (because I was staying with family in Welshpool, the next town north, and using this as my base). All in its about 130 miles and about 3.5 – 4 hours of riding time, factor in a couple of coffee and food stops and you have a chilled out day on the bike.
The first leg heads South along the A483, a lovely twisty road that climbs up through the hills and the village of Llanbister, definitely a stretch of road that's a personal favourite. But note due to popularity amongst bikers there can often be a Police (Heddlu) presence on this road. Make a quick pit-stop at Cafe Express in Crossgates for a cuppa and maybe a cheeky fried breakfast at this busy biker haunt. After admiring everyone's bikes, continue South on the A483 through the old Welsh towns of Llandrindod Wells, Builth Wells and then into Llandovery.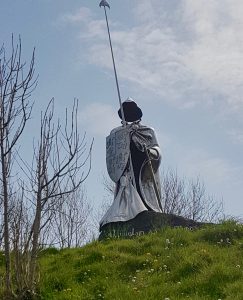 In Llandovery, you can find a huge stainless steel statue of the Welsh resistance hero, Llewelyn ap Gruffydd, which was erected in 2001 to mark the 600th anniversary of his death. It is a short walk up a little hill and is well worth checking out.
From Llandovery, the route turns onto smaller roads to Lampeter, a small town of little note and completely closed down on Sundays. Keep riding North East on the A485 to Tregaron where you'll find more interesting coffee shops. The Cambrian Mountains are the main highlight of this route. The A485 is a swift A-road, nice and smooth (from plenty of past EU funding), with great views and sweeping bends.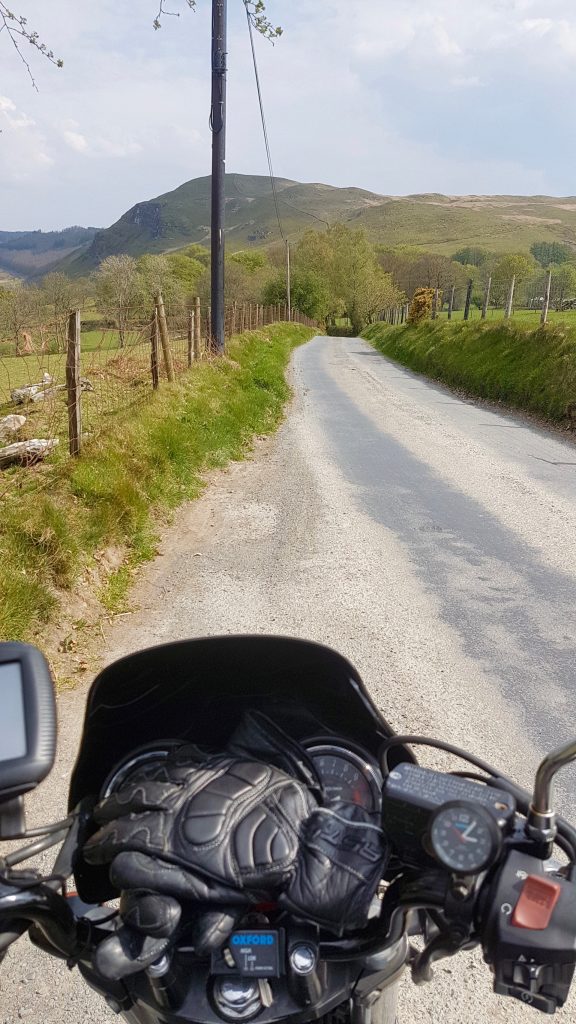 From Tregaron, the route takes the Abergwesyn Mountain Pass across the Cambrian mountains and is voted one of the UK's most dangerous roads. It's a single track road, thankfully with tarmac, but very twisty with steep climbs and drops, that takes you over some very remote and desolate Welsh hills. This is the reason I love riding over mountain passes, the ability to get away from traffic, people and buildings, dipping over the undulating roads as they climb to the peak and descend down over the other side.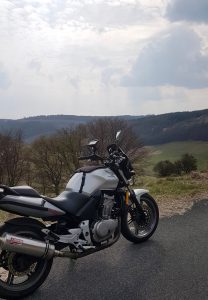 A couple of interesting detours off the mountain pass road are down to Soar-y-Mynydd Chapel, apparently the most remote chapel in Wales. And then down to Llyn (Lake) Brianne in the Dinas Nature Reserve, where you'll find some peaceful viewpoint looking out over the lake.
The steep descent back down is via the Devil's Staircase, a sequence of tight switchbacks that'll keep you on your toes as you drop into the valley and back to the A483 and retrace your steps back to Llandrindod Wells and that excellent road past Llanbister. It's such a good road, why not ride it twice! That's the joy of a Wales Motorcycle Ride.