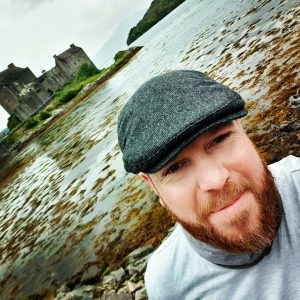 I think I'm almost as passionate about Scotland as I am about motorcycles, scotch and good coffee (which means it's significant). My first Scotland motorcycle tour was back in 2017 for our NC500 Adventure. I fell in love with the scenery, the roads and the people. I knew I would be heading back.
In August 2019 I set off on tour to explore the West Coast of Scotland by motorcycle and, more importantly, the Isle of Mull and the Isle of Skye. I decided to call this adventure the "Western Isles Tour". Now, I must put my hand up and admit that I have made a mistake. I have been advised by several followers that the Isle of Mull and Skye are not part of the Western Isles. Please accept my apologies for this error! (But to me, Mull and Skye were the Western Isles, for this adventure at least!)
The tour itself took place over five days and was designed to take in key parts of the Scottish Highlands, the West coast as well as the Isles of Mull and Skye. In total, the adventure covered over 1,300 miles, starting and ending in Manchester. AKA Team Mapped Base Camp. Although, the true start point is Loch Lomond.
Accommodation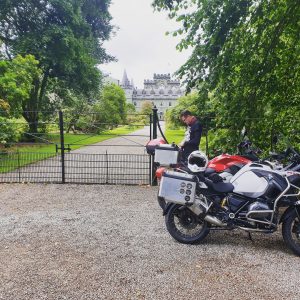 The tour was planned on a budget. I am a recent convert to using hostels during motorcycle tours. They are clean, very affordable and are often located off the beaten trail, in very special locations. As a result, I decided that whole tour would utilise this fantastic network.
The Scottish Hostel network did not disappoint. Every location along the tour offered something unique while providing all the amenities the traveller could ever need. If you take anything from this little article, please lose any preconception of hostels that you may have, and I will tell you why…
some hostels are now offering deluxe rooms which include tea/coffee facilities, ensuite bathroom and tv – impressive, right?!
The rooms on offer at these locations are basic but provide the key things that any traveller is looking for, namely a clean bed in a warm, tidy and functional room. Hostels have adapted to the modern traveller, offering private rooms (single or twin) as well as the standard shared bunk rooms. However at some locations, hostels are now offering deluxe rooms (yes, I know!) which include tea/coffee making facilities, ensuite bathroom and tv! (impressive, right)– these rooms resemble what is offered in lower end hotels.
In addition, the facilities on offer couldn't be more apt for the biker. They offer 'dry rooms' to allow residents to air and dry out their gear – should they be caught in a down pour. They also have free (if a little unreliable) Wi-Fi and lounges to kick back and relax. Furthermore, they provide the option for you to prepare your own food with large kitchens at your disposal. However, catering for all travellers, they also offer a basic menu and – most importantly – beer!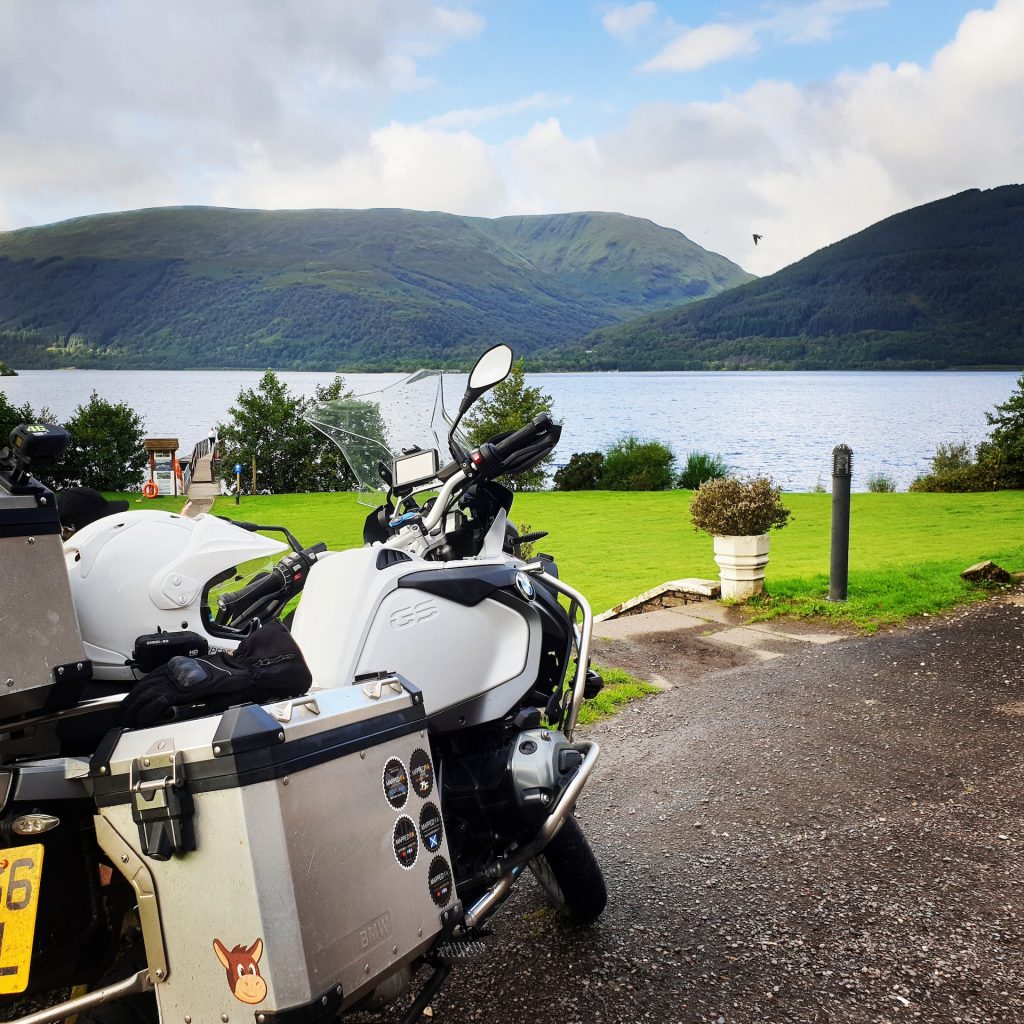 I save the best thing to last. The locations. Each hostel I have stayed at has offered something different. Stand outs on this tour include the Rowardennan Lodge on the banks of Loch Lomond. It was remote, peaceful and stunning. Plus, the road to get there was fantastic. In addition, the hostels in Tobermory (Mull) and Portree (Skye) were located centrally within their respective towns, allowing you to step out and explore the surroundings with ease!
Finally, what makes hostels so special, in my eyes, is knowing that all of the residents I meet are all in the same boat. They are all travelling, and we are all there for one night along our respective journeys.
There is always a mixture of ramblers, students, scouts and fellow bikers from all over the world – it is fantastic to hear and share stories in the evening!
In all, the accommodate for a five-day tour came to a total of £150.00. Not too bad.
Scotland Motorcycle Tour Points of Interest
Right, as we have covered the accommodation, I feel it is only right we discuss points of interest. I would like to make it clear that I think the whole experience is a high point, but there are some key places to see/visit (if you wish) along the way!
I think the following points are all must do's for any trip to Scotland…
• Glen Coe (A82)
The breath-taking Glen Coe is arguably one of the Scotland's most well-known attractions. It never disappoints, regardless of weather conditions!
• Loch Lomond (A82)
The largest loch in Scotland and arguably the prettiest, the A82 hugs its banks all the way around. Plus, if you stay at the Rowardennan Lodge you can ride the less travelled East bank!
• Loch Ness (A82)
Searching for Nessie! A must for any tour to Scotland!
• Applecross Pass – Bealach na Ba (A896)
Not for the faint hearted! The Applecross Pass is the highest road in Scotland and is very challenging – but rewarding. Especially with a stay at the Applecross Inn.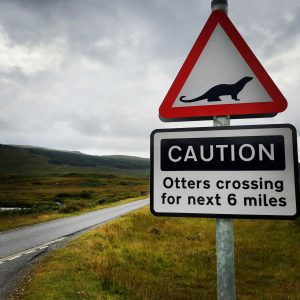 • Isle of Mull – Tobermory (B8035)
Sparse, barren and utterly stunning. The Isle of Mull is a very special place and a great destination to explore – especially the 'scenic' B8035 which hugs Loch Beg and Scridain!
• Isle of Skye – Portee (A87)
Another beautiful island, much larger than Mull which features the stunning A87 which offers some amazing vistas!
• Kyle of Lochalsh (Epic bridge) – (A87)
Everyone likes a good bridge, right? Kyle of Lochaish sits at the foot of the spectacular Skye Bridge!
• Eileen Donan Castle (A87)
If you have not heard of it you will be familiar with the pictures, probably one of the best-known castles in Scotland, situated just off the A87 and a must stopping point for coffee.
• Commando Memorial (A82)
Very moving and an essential stop. Featured in Long Way Round, the Royal Marine Commando Memorial is fantastic.
• All the ferry crossings…
I loved all the ferry crossings! They make any rider feel like a real adventurer!
In addition to the above there is…
John O'Groats (A836 / A99) (only if you have never been)
the truth of the matter is that it is only a sign post, with a sparse craft/visitors centre
The iconic John O'Groats. This is a must for all of those that have never been. It is an iconic landmark and a great way marker for any tour to Scotland. However, the truth of the matter is that it is only a sign post, with a sparse craft/visitors centre. So, if you have never been, go. But once you have done it there is no real reason to make this one an essential stop.
Dunnet Head (B855)
Far more interesting, and the actual most Northerly point of the UK is Dunnet Head. It is only a few miles away from John O'Groats and features a fantastic, barren track (B855) to ride down to reach it. You are then rewarded with the fantastic coastal views and are able to check out the impressive Dunnet Head Lighthouse!
Scotland West Coast Motorcycle Route
On both tours of Scotland, following the necessary motorway slog, I have used Loch Lomond as the 'true' start point of the tour. It is the place where the scenery changes and the adventure starts. It is also a great point to decide where to base your Scottish adventure!
I will be returning to both Mull and Skye this year to explore a little more. You can see both islands and a get a real feel for both places in a day. However, both islands offer so many opportunities for exploration with multiple B-roads and trails leading off its main roads. So, I want to find more of the 'unseen' side of both islands.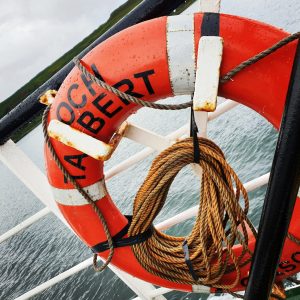 I loved the ferry crossings during this tour. There were four in total and they were all fantastic. It made me feel like a real adventurer and is something that is far from the norm in my everyday riding! However, the best crossing was from Maillaig to Skye. It was utterly stunning.
The core of any adventure to Scotland is the fantastic A82 – this amazing stretch of road spans so many of the key places to see and experience. You will be visiting this road a lot during any motorcycle tour of Scotland, and it is not a bad thing!
'West is Best'
I have now completed two tours of Scotland (and in the process of planning a third). I can assure you that, as a biker, you cannot go wrong with Scotland as a destination. This country offers dramatic scenery, incredible roads, unpredictable weather (which adds to the excitement) and friendly people. Check out this motorcycle tour Scotland YouTube here:
During our 2017 NC500 Adventure, while talking to the owner of a B&B in Tongue about our tour, she stated that "West is best". It has always stayed with and she is absolutely correct.
You will not be disappointed with any destination you choose in Scotland. However, to get that magical Scottish experience that most bikers go searching for, I would humbly urge that you head for the West Coast.
Thank you
Mapped/FA