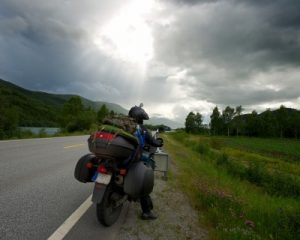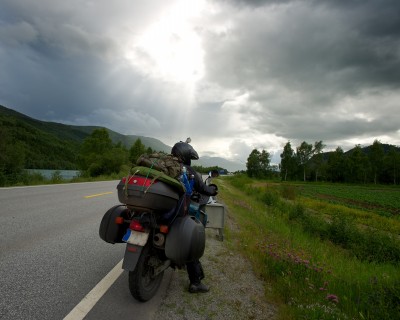 Think you're a proper biker? Think you know your motorcycles inside and out? Reckon you've ridden everywhere there is to ride? Are you really a proper biker who has done all there is to do on a bike? Well, let's see if you've done all of these!
You're not a proper biker until you have:
Dropped your first bike
Written off a bike
Taken a pillion passenger
Persuaded your partner to go pillion…
Joined a huge ride out, > 50 riders (Southend Shakedown, Margate Meltdown, Distinguished Gentleman's Ride etc).
Travelled further overland on your bike than other forms of transport
Done 3 digit speeds on autobahn
Got your knee down (low side crashes not counting!)
Commuted on bike year round, rain or shine, all weathers
Visited the Ace Cafe, London
Ridden 100+ miles for fish and chips / ice cream / other snack
Toured for more than a week on a bike
Gone camping on your bike
Been rally virgin'ed
Braved a winter rally (e.g. Dragon rally, Elephant rally, Primus rally etc.)
Ridden on snow
Filtered like a boss through a city centre (Le Filtage!)
Worked as a bike courier in city
Volunteered as Blood Biker
Kickstarted a bike
Ridden on track
Done the Nürburgring
Ridden the IOM TT circuit
Learnt to wheelie on demand
Learnt to stoppie on demand
Continued a journey following a road side fix
Helped a stranded fellow biker on the road
Ridden famous coastal route (e.g. Scottish NC500, Route 1 LA to SF 'Big Sur', etc)
Ridden through more than two European borders in a day
Crossed two US State lines in a day
Monetised your own motorcycle vblog
Braved crazy traffic in an Asian city
Ridden across a desert / wilderness
Ridden a Hog across Route 66
Visited the Pacific and Atlantic coasts on a bike
Ridden the Transfăgărășan pass (Romania)
Ridden the Tail of the Dragon (North Carolina)
Ridden the Road of Bones (Russia)
Ridden on more than 3 continents
Ridden on a Christmas toy run
Ridden into the Arctic circle (e.g. Nordkapp)
Clocked up a 6 digit mileage on a bike yourself
Completed advanced training (e.g. IAM, RoSPA)
Completed level 3 at California Super Bike School
Gained your ACU race license
Ridden green lanes and trails
Ridden motocross or trials
Raced flat track or speedway
Competed in a huge Enduro event (e.g. Erzbergrodeo, Weston Beach Race, etc)
Completed the Iron Butt Challenge
Filled a garage with multiple bikes for different moods
Filled a garage with more 'project' bikes than running bikes
Done your regularly bike servicing yourself
Built your own custom bike
Travelled abroad to watch a MotoGP race
Joined an MC
Have a leather cut-off and patches from your MC
Been pulled over by the Police
Talked your way out of a Police ticket
Understood what 'Quality' is (as described by Pirsig)
Seasoned London commuter, doing my best to stay rubber side down and never stop moving forward.