It's been a little while since my last update here, July and August have been a rather hectic with all kinds of biking antics on the go. Here's a brief catchup of the highlights:
Mary in Scotland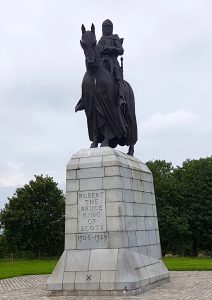 The end of July saw Mary heading up to Scotland for a the Curvy Riders MC annual meet up. This year located just outside Glasgow, many women bikers from across the UK gathering for the club's AGM, ride outs, spa sessions and of course much partying. A bit of a mission from London, made worse by the crazy heatwave hitting the country.
Following the Curvy Rider's weekend, Mary remained in Scotland at a random AirBnB in Alva, using it as a base to explore the area. The AirBnB was a bit naff, but much great riding was to be had around Loch Lomond and catching up with old mates in Edinburgh. For the return trip, Mary stopped off in Durham to check out the Beamish historic living village, she's a sucker for old period stuff.
Sadly her CBF500 had overheating issues on the final return, which turned out to be a combination of a dodgy thermostatic fan switch and a leaky radiator. So much rare parts hunting ensued.
LlanBikeFest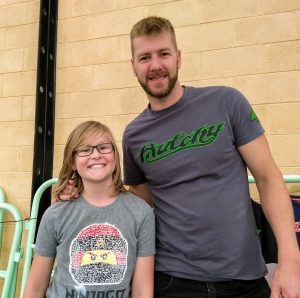 Earlier in August I checked out the LlanBikeFest up in Llangollen, North Wales. A great little bike festival with a good vibe. Not as large as the Peterborough show, but more compact and more family feel, but with still plenty enough for a good day out.
There was good talks from famous racers, from veterans like Ian Hutchinson and Steve Platter to new start outs like Callum Beach; balanced by global adventurers like Steph Jeavons and Zoe Cano. There were lots of classic bikes on show, many local rider clubs, stunts by Steve Colley, live rock music and plenty of little stalls. We also caught up with mates from Mapped/FA not seen in too long.  Overall a good laugh and chilled day out with family.
Ardennes Trip and Circuit de Folembray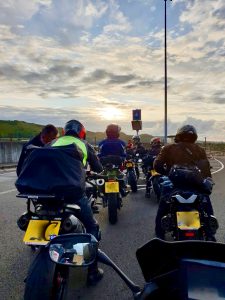 For my summer biking jaunt I hooked up with a bunch of the ELAM crew for a few days around the Ardennes and then finished up at the ELAM annual on track training day on Circuit de Folembray in North France. From an early tunnel crossing we cut across into Belgium for the first night in Dinant. Day 2 we aimed South taking in some great forest roads through the Ardennes, albeit trying to dodge the rain as best we could, before stopping off in Chamouille, near Laon. Day 3 we did a big loop up to Saint Quentin, via the rather fairy tale town of Pierrefonds.
Day 4 was on the track at Circuit de Folembray, however after a very wet early morning hopes were raised that the weather was going to clear up. We got three morning sessions with the track progressively drying, but come lunch the heavens opened, dumping us with torrential rain all afternoon. I persisted through one afternoon session in super sweaty full waterproof one piece over suit, practicing my super smooth throttle control (which still needs more work!). But ultimately I called it a day at 3pm, and headed back to the hotel for beers…
Back in London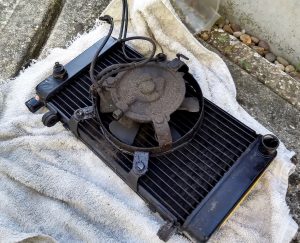 We're now back in London, back to work, commuting and kids soon returning to school. The last week has been catch up on bike maintenance, replacing the radiator on the CBF500, fitting new brake pads and other general chores following the trips away. Similarly with our gear, stuff needs renewing, the damned Schuberth visors are broken again and the kids are out growing their gear too! Thankfully, there's still plenty of social stuff happening in the ELAM group to get us out on the road and enjoying the remainder of the summer.
Thoughts are now veering to next summer, possible a family bike tour around Northern Island to coincide with the Ulster GP…. I hope you've had a good summer too. Do let us know what's been your highlights and recommendations for next year.