A sunny weekend, lumbered with the bored kids and wishing I was out on the bike. Hmm, what to do instead? Well, the MCN Festival up near Peterborough was on and looked like a good day out. At £16 quid for an advance day ticket, kids going free, only an hour and bit drive away and plenty on schedule – it seemed a good option.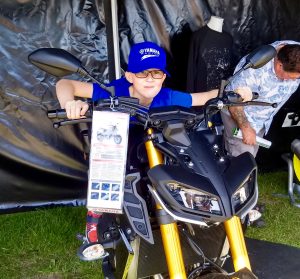 Located at the easily accessible East of England show ground it was a surprisingly big event. My first time in attendance and I'd certainly not been to the old BMF rally it descended from either. A large number of manufacturers and key dealers were present displaying the latest bikes to see up close, sit on and take for a quick test ride out on nearby roads.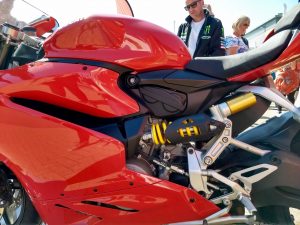 With the two kids in tow, test rides weren't an option unfortunately, but we did check out stands from Yamaha, Triumph, Kawasaki, Ducati, Honda, KTM, Husqvarna, CCM, Harley Davidson, Indian, Herald and Royal Enfield. Sitting on a fixed down bike may not tell you everything, but it's a good start. Also the kids loved being able to jump on many posh bikes as they pleased – a rare treat for them.
Bikes that personal took my eye were the new Yamaha MT-09 and  Tracer GT, Husqvarna Vitpelin 401, KTM Duke 790 and Royal Enfield Himalayan. All veritable options as nimble city commuters to replace my aging Fazer.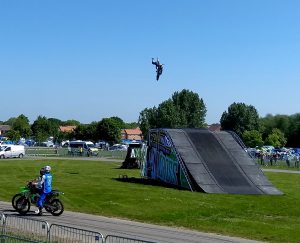 Elsewhere at the show there were many motorcycle displays, from arena cross jumps,  stunt riders, flat track racing, wall of death and even a kids stunt riding troop. All were entertaining and never left a dull moment throughout the day. We particularly liked the wall of death with the raw power, adrenaline of the popping 1920's Indian whizzing under our noses.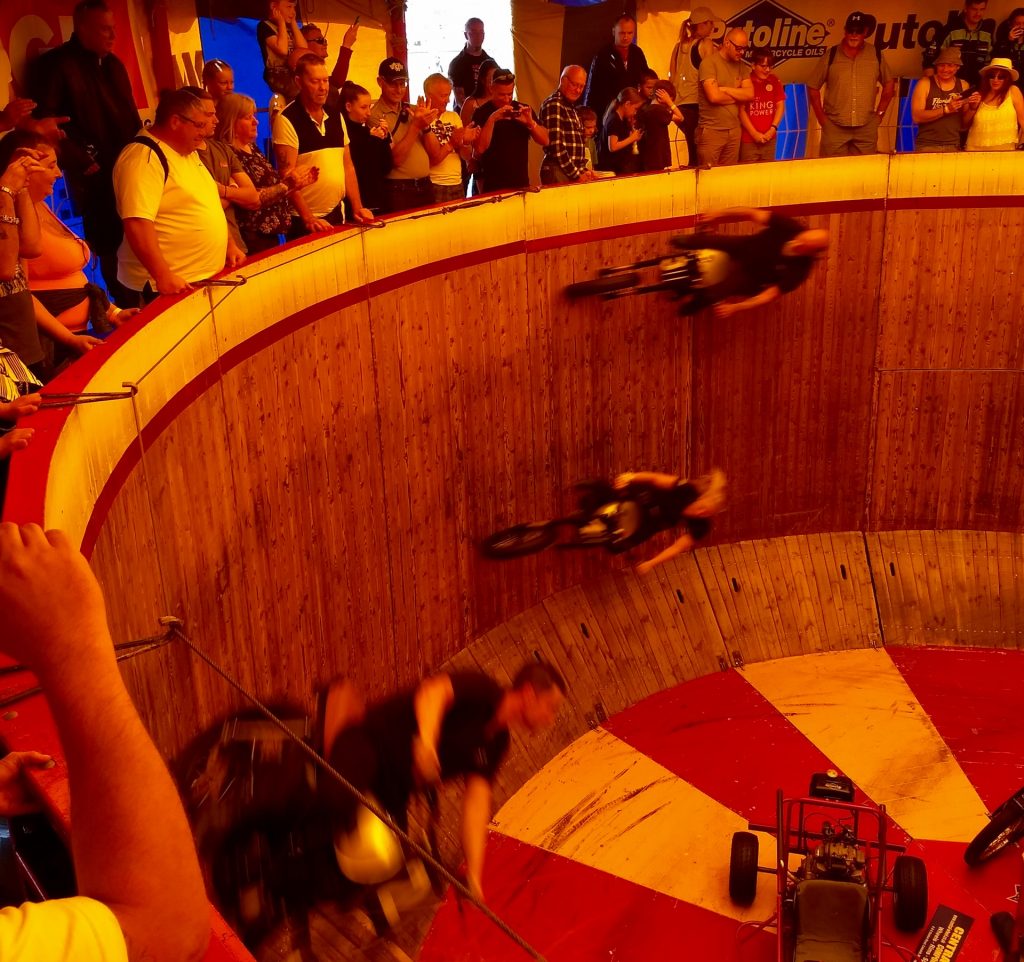 Let us not forget the market of bike gear with dozens of bargain gear – clothing, helmets, boots, accessories and all manner of stuff. Granted a lot of stuff was just end of line items and wasn't priced much more aggressively than your favourite online retailers, but with a bit of a haggle bargains could be had. We picked an MT Revenge lid for my daughter at £30 cheaper than anywhere online! Although it was good to check out gear in person, there was a distinct lack of higher end brands, like Rukka and Halvarssons, of which I'm interesting in purchasing in the near future. It did feel like there was a glut of basic RST gear everywhere…
Many motorcycle groups were also in attendance, promoting themselves and showing off bikes from their groups. A great place to meet and greet, find other bikers with shared interests and some lovely bikes on show.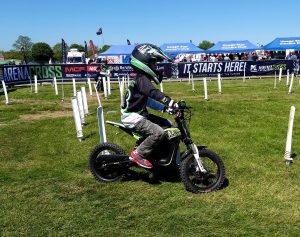 Overall, both the kids and I were pleasantly surprised by the MCN Festival. We all had a good time, lots of entertainment, lots to see and do, and yes we definitely picked up a bargain. Of course the weather helps and it was a beautiful weekend, but we'll definitely be up for revisiting next year and will certainly consider camping the weekend to take in the evening attractions of Speedway and the Dark Side of Yamaha party.
Did you attend the show? What did you enjoy the most? Tell us what were your highlights from the weekend?