I popped along to this local fun day a couple of years ago, I recall it being a bit small – just only a handful of stalls. Returning this year, it was good to see the event had developed and had a lot more going on.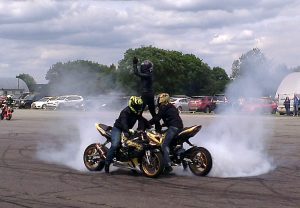 The fund raising event is organised by the Essex & Herts air ambulance, a entirely charity funded service, and one that is often deployed to a fallen motorcyclist. North Weald airfield is a great venue for the day, and obviously where the air ambulance runs from.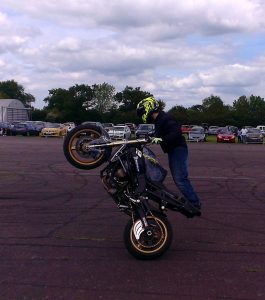 This year, there was a lot more entertainment on head, live bands, The Two Brothers stunt bike team, moto-gymkhana and even some ambulance pulling… As before, there were many stalls on hand, many offering rider tuition, be it Bike Safe, Essex Fire Bike or other independent tutors. But also some stalls selling gear and new bikes on show from BMW.

Herts police also organised a huge ride to North Weald, which was attended by hundreds of bikers, which not only brought many to the day, but also a great parade of bikes, old and new, sport and cruiser and everything in between.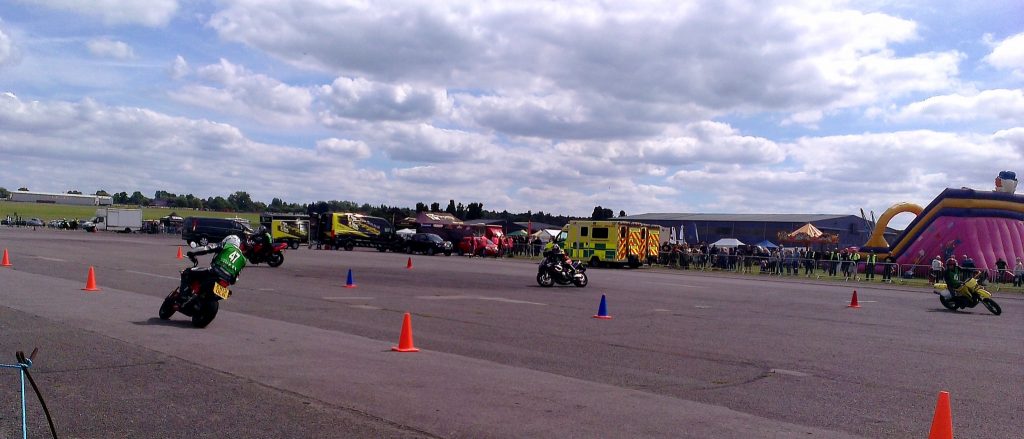 I had my two kids with me, so couldn't attend on bike, but nonetheless it was great day, the kids loved it, and it was completely free and raised lots of money for a great cause. Definitely head along next year.