Last weekend I made another motorcycle trip up from London to Welshpool, North Wales to visit family and friends; which of course took a long, convoluted and twisty route there and back. Come on?! With beautiful weather and a couple of days to kill on the bike, you think I'm just gonna sit on the motorway for 4 hours? Stuff that…
As per prior trips, I left the M25 for Aylesbury on the A41, boring dual carriageway with recently laid 'surface dressing', or horrifically skiddy loose gravel that's an excuse for not maintaining roads properly.  🙁  Things improve as I hit the A413 North to Buckingham and then the A422 to Brackley, lots of nice interesting, twisty roads albeit with a few too many 50mph stretches. Skirting the Brackley ring road, I picked up the A422 again to Farthinghoe, through Banbury and on to Stratford-upon-Avon. The highlight being the epic switchback going down Edgehill requiring a bit of nerve and a lot of lean.
Beyond Stratford-upon-Avon, the A46 is dull and invariable busy, so I took a back road detour via Wixford, then picked up the A422 again near Arrow. This road snakes around many good bends, going through Inkberrow and onwards to Worcester.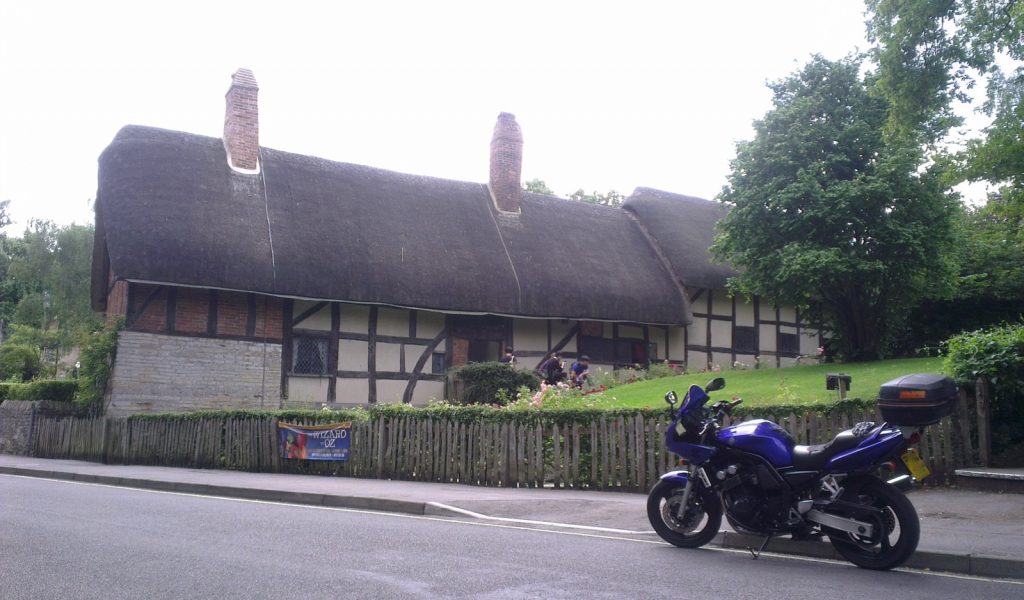 Deviating from past journeys, rather than head North through Kidderminster, Bridgenorth and Shrewsbury, I continued West around Worcester and onwards to Leominster, then struck North through Ludlow and Church Stoke before finally arriving in Welshpool. This was a reasonable route, but the A49 from Leominster to other side of Ludlow was slow going with traffic and perpetual solid white lines. However the A489 towards Church Stoke was much better with many pleasant miles through quiet woodland valleys.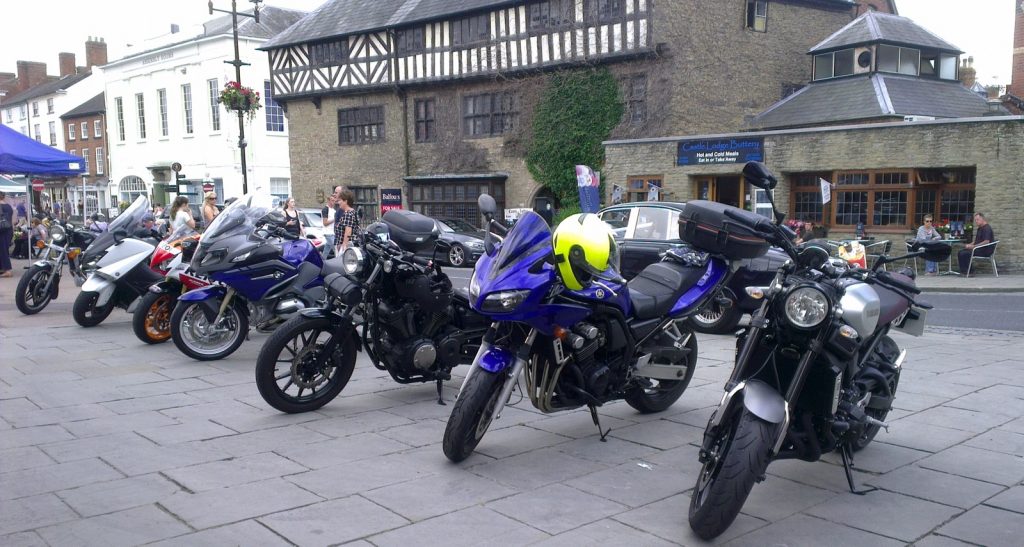 For my return I pointed my bike South out of Welshpool, hitting the A483 to Newtown and on towards Llandrindod Wells, before hanging a right in Crossgates for Leominster. The stretch of A483 from Newtown to Crossgates was a perfect biking road; quiet, good surface and many great twists as it snaked up and over the hills.
The weather was most definitely warmer in the South East, and with the changeable forecast, my choice of Rukka textile gear made sure I was super toasty. Regularly breaks with plenty of drinks and snacks for a long trip like this is a must, I favour a stop for at least 10 minutes every 1 – 1.5 hours of riding; it really helps to stay hydrated, combat fatigue and maintain focus.
These routes were definitely more fun than taking the motorway. There were some mundane segments, but plenty enough interesting chucks to have a blast, flick the bike around and soak up the green countryside. Outward journey is 212 miles, and about 5-6 hours with a pit stops. Return journey was a little longer at 230 miles.