A change is as good as a rest, so the saying goes and this Sunday on the bike was most definitely a change from the norm. I volunteered to help marshal the Hackney Half Marathon with the East London Advanced Motorcyclists (ELAM) group.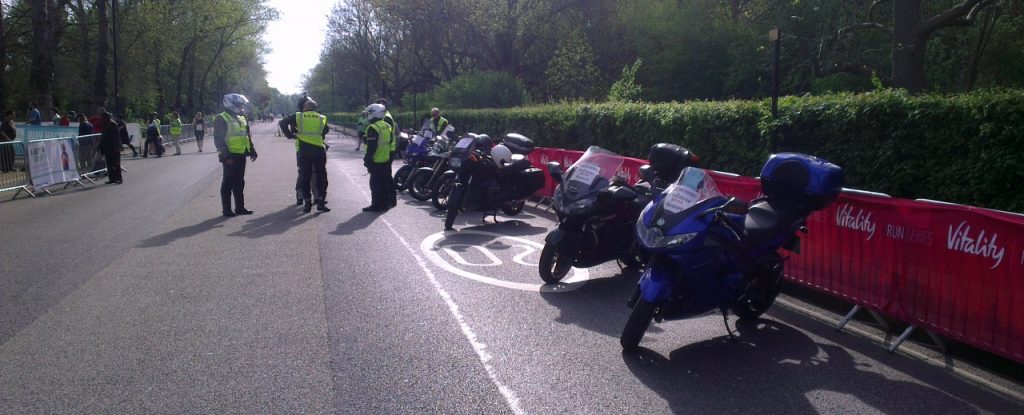 12,000 odd runners barely a hundred metres behind us.
Our role is to ride the race course in advance to ensure it is clear, the road closures are adhered to and route is generally safe for all the runners to come through. It was an early start, but lovely weather and warming up fast. Roads closed at 7am ready for the race start at 9am. We donned our high viz, took radios and trackers, and made some slow circuits of the course. Finally we rode out slowly in pairs just ahead of the race leaders with 12,000 odd runners barely a hundred metres behind us.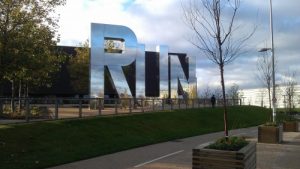 Lots of slow speed control, some polite warnings to public trying to leak onto the course and overall, a nice change to do something different and helpful. Also, a big congrats to the winner Mark Kibiwott, who managed 12.6 miles in 1hr 4mins, in the heat!
Seasoned London commuter, doing my best to stay rubber side down and never stop moving forward.