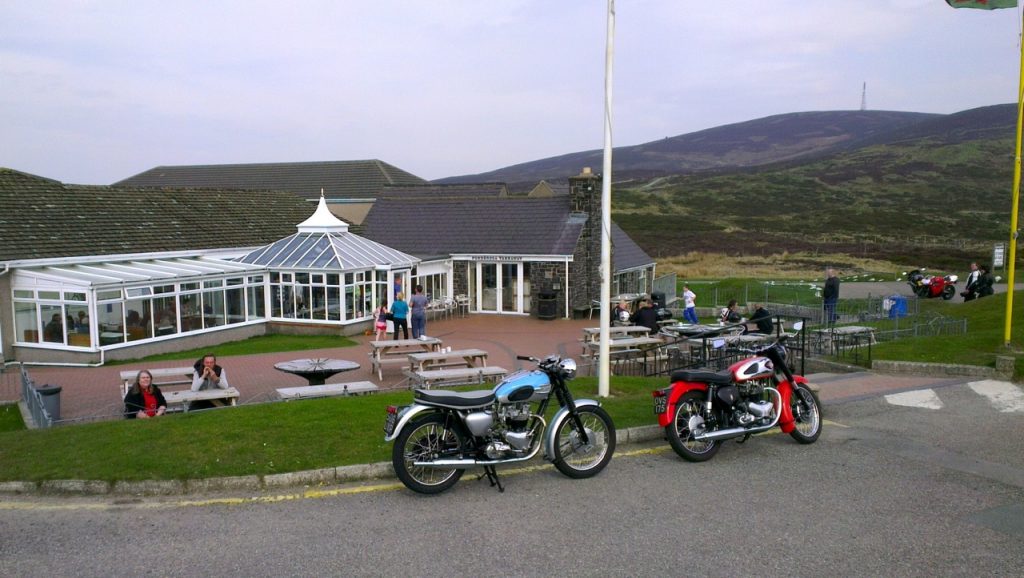 I made a quick visit to the Ponderosa Cafe near the Horseshoe Pass, just outside Llangollen in North Wales whilst in the area for a family holiday. Unfortunately I was not on the bike, but still great roads and stunning views whatever you ride or drive.
Good turn out of bikes (not just these two old Brit bikes in the photo!) and a change encounter with a London Biker friend too. Do pop by and ride the pass if you're nearby.
Seasoned London commuter, doing my best to stay rubber side down and never stop moving forward.