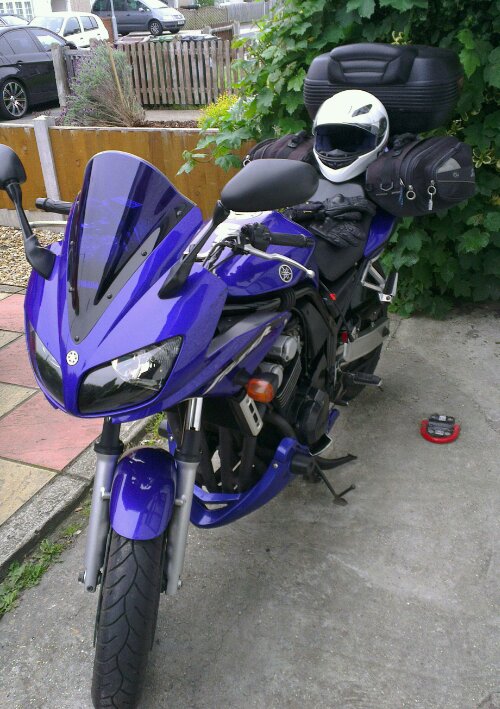 Bike cleaned, serviced and laden with luggage, ready for my trip up North this afternoon. Spending a few days in Shrewsbury, Shropshire with family. I'd rather travel light, however I have a funeral to attend so need to pack a suit and shoes.
My plan is to avoid the usual motorways (M25, M1, M6, M54), as although quicker will get very monotonous and tiresome very quickly. I am going to take a more cross country route on A roads, with some interesting scenery and bends. The route is roughly A41, A44, A458 and will take me across the top of the Cotswalds and through the Vale of Evesham.
Seasoned London commuter, doing my best to stay rubber side down and never stop moving forward.