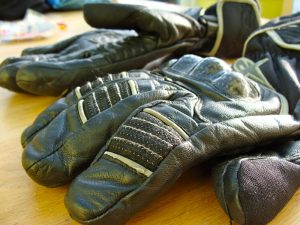 I picked these Jet Road Gore-Tex Alpinestars gloves up second-hand after being thoroughly disappointed with my Hein Gericke Pathan gloves. I opted for them based on their widespread regard on various motorcycle forums and due to their abundance on eBay cheap. As such, I found this pair in almost new condition for £30, a bargain considering they sell new for over £100.
The Alpinestars gloves are made from Gore-tex, so totally waterproof. On top of this is, there are sections of leather and a decent amount of knuckle protection. There are two Velcro straps per glove one around the wrist under a flap and one on the cuff. I found the cuff a bit on the short side and didn't go over my jacket very well, thus letting in a draft and water. My arms are quite long though. These gloves aren't however the latest iteration, later versions appear to resolve this with an extended storm cuff.
Winter Test of Jet Road Alpinestars Gloves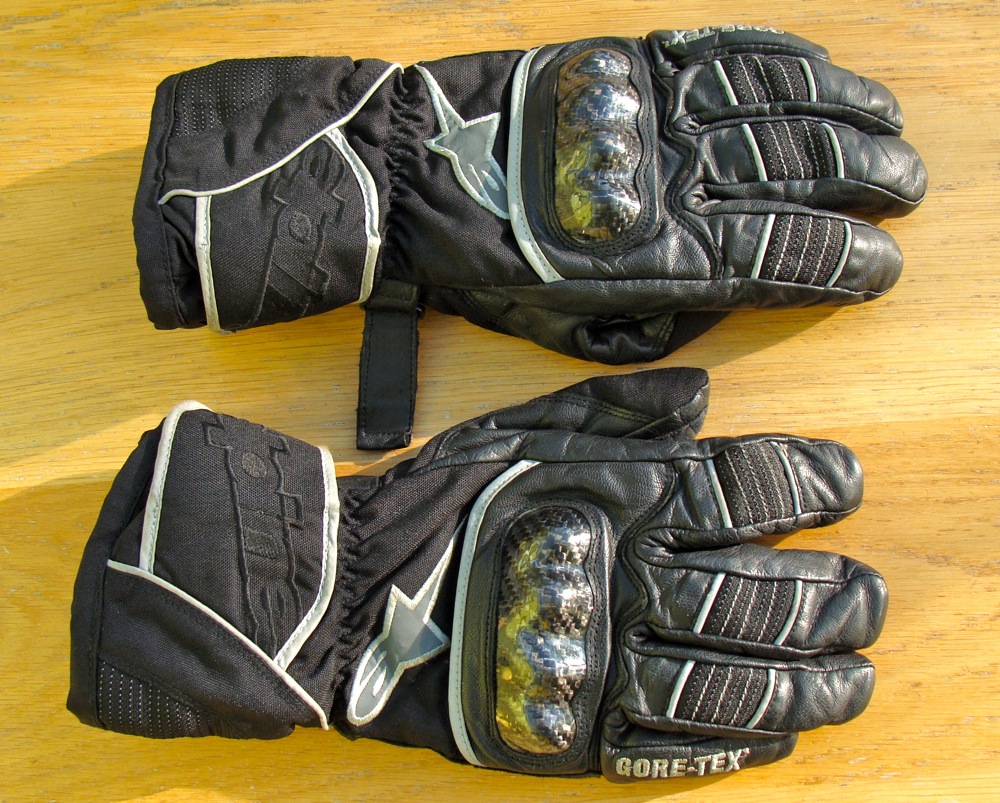 The Jet Road Alpinestars gloves are fairly padded, but when November arrived, I found them too cold. At this point, I switched to some Gerbing's heated gloves. However these had to be sent back last week due to a fault, so I reverted back to the Alpinestars gloves and gave them a proper winter test. With the temperature hovering around freezing, woolly gloves underneath and after just a couple miles through town my fingers were completely numb. On hitting the dual carriageway and getting some speed up, my hands were very cold and I was in a lot of pain. Not good. As such, I can't recommend these for winter.
In the wet, they hold up well, the Gore-tex really comes into its own. I did however have to keep fiddling with the cuffs to prevent any leaks.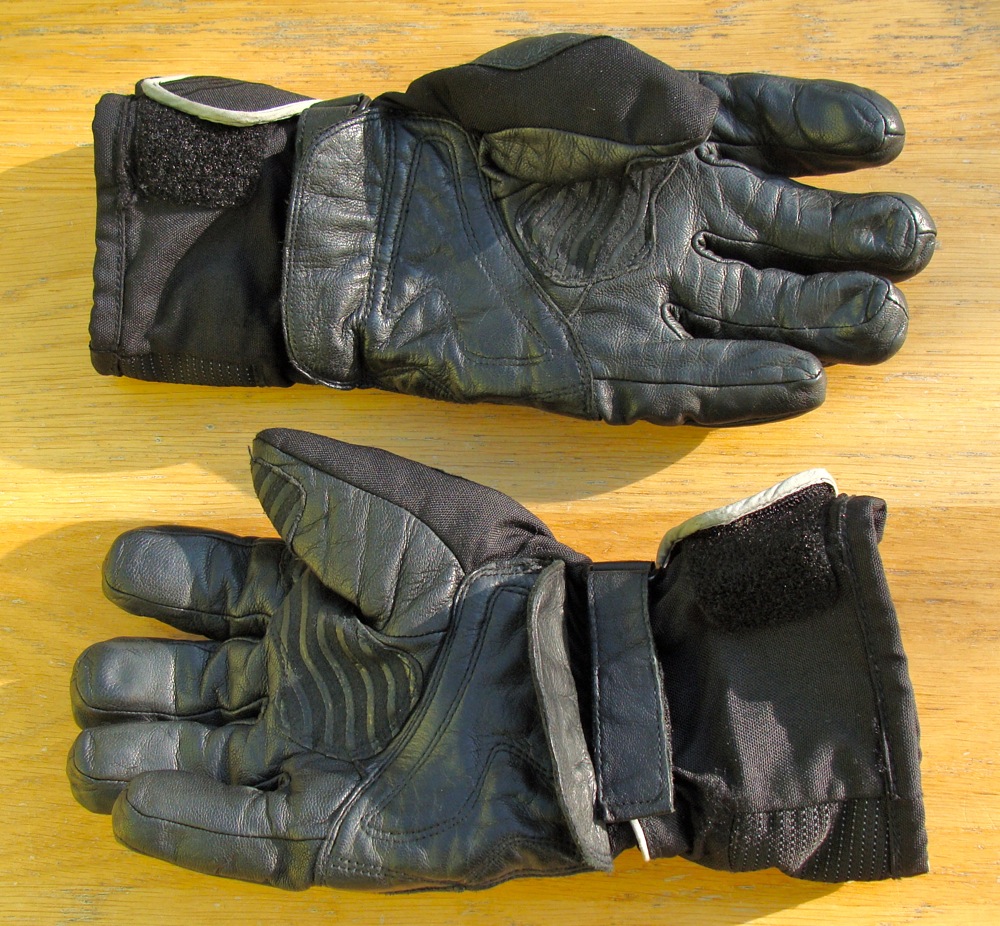 To sum up, for the second-hand price these Jet Road Alpinestars gloves are a bargain. They are leagues ahead of my old Hein Gericke gloves in terms of warmth and waterproofness. However, if you want to stick with them all winter, you'll need some heated grips, muffs or some serious faring to keep you warm. Just try to look out for the later version with a better cuff.
Rating 4/5
This version of the Alpinestars Jet Road gloves has been discontinued, but there is a newer updated Gore-Tex version available.
Buy the latest Alpinestars Jet Road V2 Gore-Tex Gloves from SportsBikeShop