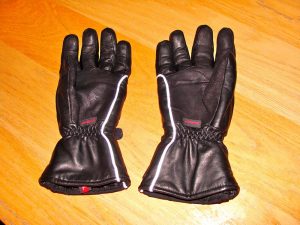 These were the first pair of gloves I bought, having picked them up in the lengthy summer sale at Hein Gericke, whilst I was still learning. As you know, Hein Gericke UK went into administration in July, but have since been rescued by the German arm of the company and so many of their shops still remain. In choosing these gloves, I was looking for a good all round glove, and had thought an all year round glove would be viable. Oh how wrong I was.
When starting out, there is so much kit to buy, it really mounts up. As such, I was on a bit of a tight budget and these gloves came in for about £45. The staff at Hein Gericke in Gants Hill were very helpful in explaining the different gloves, what was better in each and so forth. I tried on many pairs, trying to find a good fit, as I seem to have slim hands and long fingers. I opted for a large size, as the medium was long enough in the fingers. However this did mean I had to pull the strap tight to get them snug. This left a good deal of velcro strap flapping about, which often came loose. Protection wise, they aren't amazingly padded, some thicker panels over the knuckles, but the palms are actually quite thin, which is where you need it should you come off. I have first hand experience of this from my mountain biking days!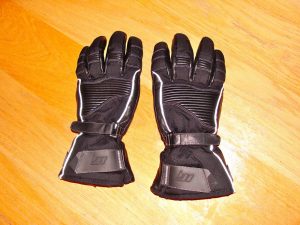 In the summer, they faired well, not being too hot, but then we weren't blessed with any scorching hot days this year. However when the weather started to turn cooler in this autumn, the lack of insulation really struck home. The biggest issue with these gloves is their complete lack of waterproofing. They claim to use Sheltex, Hein Gericke's cheaper version of Gore-tex, however it wasn't effective at all. Odd, as my Sheltex boots and jacket are fine in the wet. Half an hour in a rain storm, wiping your visor a few times and they're sodden, initially soaking in through seams in fingers, until they are completely saturated. Then follows cold hands, fingers and a right miserable experience.
Overall, I was very disappointed with these gloves. They weren't that cheap, they offer little palm protection and they offer little defence against the cold and wet. In the end, I cut my losses and sold them on ebay after just 3 months. Having replaced them with a £30 pair of second hand Alpinestar Gore-Tex gloves, that were much better in all regards.
Rating 1/5