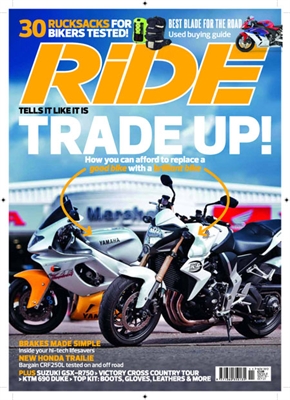 The first issue of my Ride magazine subscription arrived today. Excellent Christmas present from my wife. I had picked up the odd issue previously and found it a very good read, with loads of great articles. Not just reviews or new bikes I can't afford, but decent riding tips, maintenance info etc.
This month they have several pages dedicated to bike security to help prevent theft. The subscription also had a free gift, some Oxford heated grips, potentially very useful. Not sure I'll use them myself since I have heated gloves. However my wife is keen to get her own bike and fancies them for that… 🙂
Seasoned London commuter, doing my best to stay rubber side down and never stop moving forward.