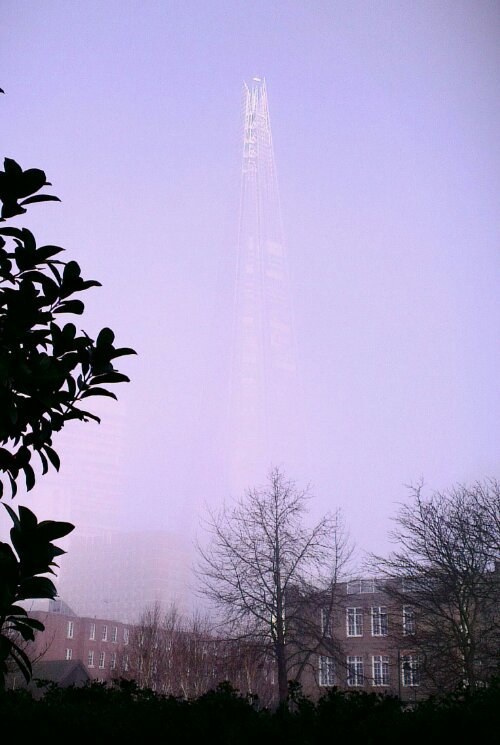 Distinctly frosty and foggy this morning. But once wrapped up warm, it was a good ride into work. So glad I've got my heated gloves and Pinlock visor. I do like riding into London on a foggy day, coming in past Canary Wharf, with just a sun blinding glint coming out of the fog where some skyscraper is hidden. The Shard (pictured) was particularly dazzling as it poked out above the fog, and just the top most floors visible and catching the sun.
This shot of the Shard was taken from just off Bermondsey Street.
Seasoned London commuter, doing my best to stay rubber side down and never stop moving forward.