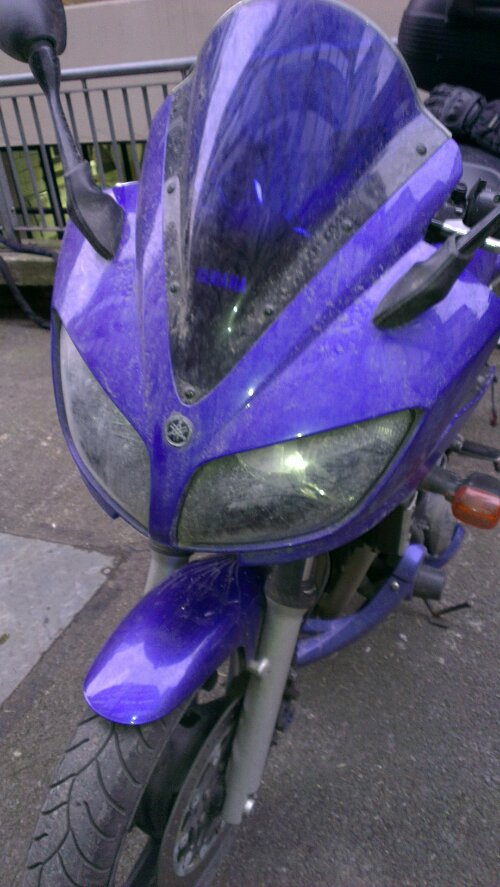 The roads are covered in salt at this time of year. Essential to ensure they remain ice free, but a nightmare for your bike. The salt aids waters ability to corrode metal, which is very bad news for your motorcycle. As you can see, my poor Fazer is covered. 🙁
The solution is regular cleaning to rinse off the salt. Use cold water (heat increases the rusting action too). A cold hose pipe is best, don't use a pressure washer, this will force water into places where it wouldn't normally get to and won't dry, causing more rust… A job for the weekend for sure.
I doused the bike in ACF50 back in November, which I'm very glad off. This should have covered everything in a protective film preventing rust and halting any existing corrosion. Ideally, reapply more ACF50 after each wash.