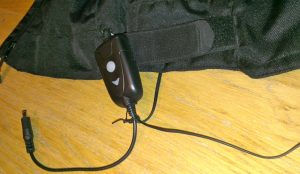 At last, my new Gerbings Junior Controller has arrived. After freezing my fingers off last week, this couldn't come sooner. After plugging it all in, everything was working again, definitely confirming it was the old controller/wiring that was at fault.
I'll be sending the old one back for replacement (as it has 3 year warranty), but this will keep me warm in the mean time. A spare will be useful, if I have problems again in the future.
Seasoned London commuter, doing my best to stay rubber side down and never stop moving forward.