Over the past few months of lockdown, I've been watching many motorcycle films to while away the time until I could get back out on my bike. Of course, we all love movies with bikes, and so here I have rounded up a number of iconic motorbikes on film. Some are films portraying motorcycle (counter) culture, and some are just excellent stylistic choices supporting other narratives. All highly memorable and movie motorcycles I'm sure we'd all like to ride.
Easy Rider (1969)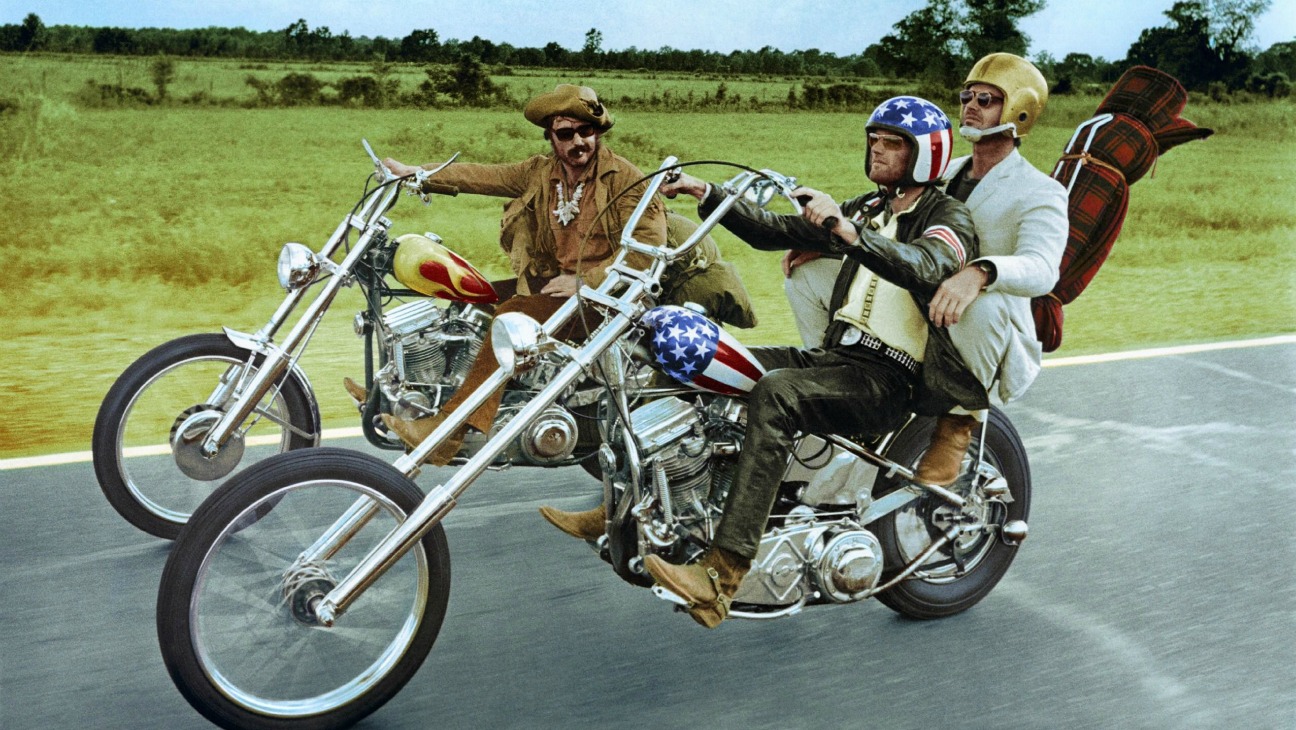 No list of bike films would be complete without Easy Rider and the story of Wyatt (Peter Fonda) and Billy (Dennis Hopper) checking out of mainstream society and undertaking a journey from LA to New Orleans Mardi Gras to discover America and themselves. They pick up Jack Nicholson en route for a drug-addled and tragic ride across middle America.
The custom choppers were built by Cliff Vaughs and Ben Hardy, from 1949, 1950 and 1952 Harley-Davidson Hydra-Glide ex-police bikes. Four bikes were built to provide backup in case some broke down or got trashed to avoid filming delays.