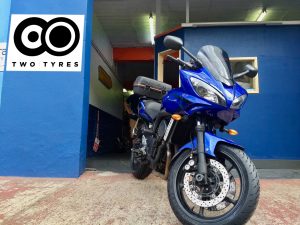 Looking for Motorcycle tyres in London? A new garage has just opened up which should definitely be on your list of places to check out. Two Tyres recently opened in August 2020 selling motorcycle tyres online or fitted at their bricks'n'mortar shop near Oval in South London. Formed by Ben Cope (original founder of the VisorDown website) along with Chris (one of the founders of FWR – another reputable shop for motorcycle tyres London) and Deano (another ex FWR mechanic). Between them, they have plenty of experience of the real world mechanical, customer service and shop running side, in conjunction with the online and marketing side.
I visited Two Tyres a couple of weeks after it opened to fit a fresh pair of Metzeler RoadTec 01 SE tyres on my Yamaha FZ6, check out their new facilities and grab a quick interview with Ben Cope.
Read on to find out more and blag yourself a discount code for Two Tyres.
Two Tyres – Motorcycle Tyres London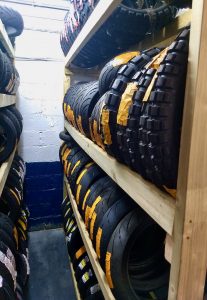 Two Tyres is located in the old Oval Motorcycle Centre (OMC) premises, where they have ramps to work on two bikes, storage to keep around 500 motorcycle tyres in stock and a waiting room to relax whilst your bike is being worked on. It's great to see a bike garage with a decent waiting room – no more standing around on the street waiting for work to be done. Although not completely finished at the time of my visit, Two Tyres will offer a comfy place to put your feet up, charge your devices, a desk to work at, a TV and mags to keep you entertained and refreshments. Something that's a definite advantage over many other bike garages in London.
Definitely saves the hassle of ringing up in office hours to find out if the tyres in the size you need are in stock.
Another key advantage Two Tyres offers is their high-quality website, clearly highlighting the years of experience Ben has in the online and digital marketing domain. As a biker, the site will show you bang up to date stock levels and prices of what's available, whereupon you can order motorcycle tyres online for delivery or head into the shop for fitting. Definitely saves the hassle of ringing up in office hours to find out if the tyres in the size you need are in stock.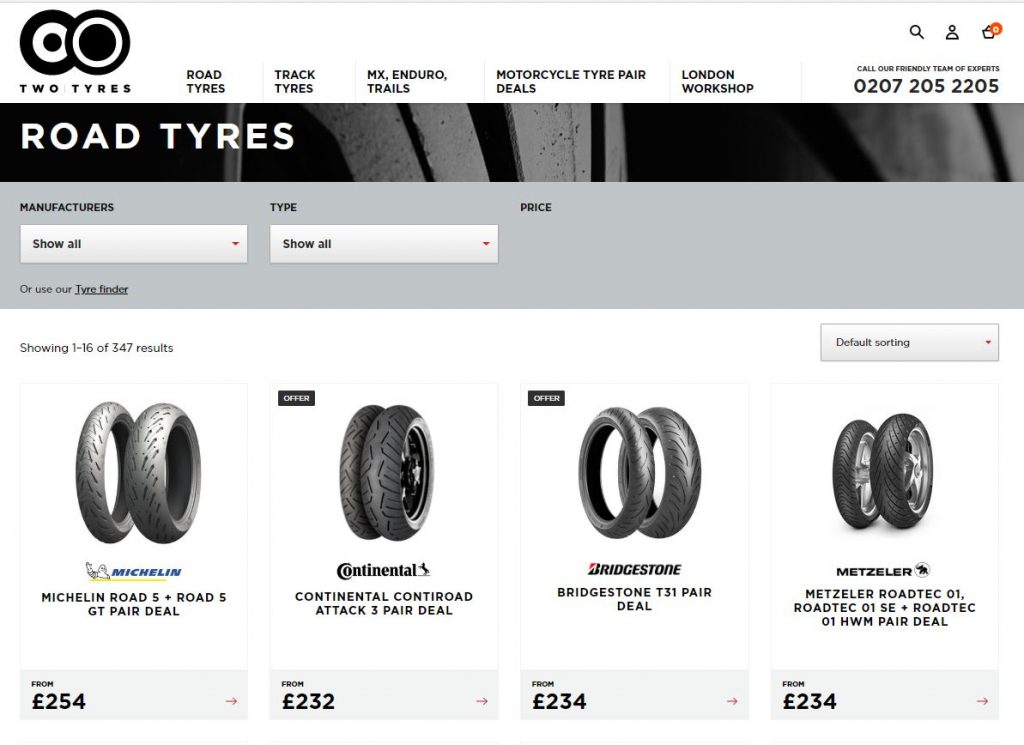 A third area Two Tyres are hoping to stand out on is customer service. Now, of course, walking in with a journalistic hat on, they're going to take good care of me (and they did). But I have had much work done on my bikes over past years at FWR which Chris previously joint managed and Deano worked at. Thus, I have every trust they will continue to deliver top-notch service in this new venture of theirs and provide some healthy competition to other shops doing motorcycle tyres London.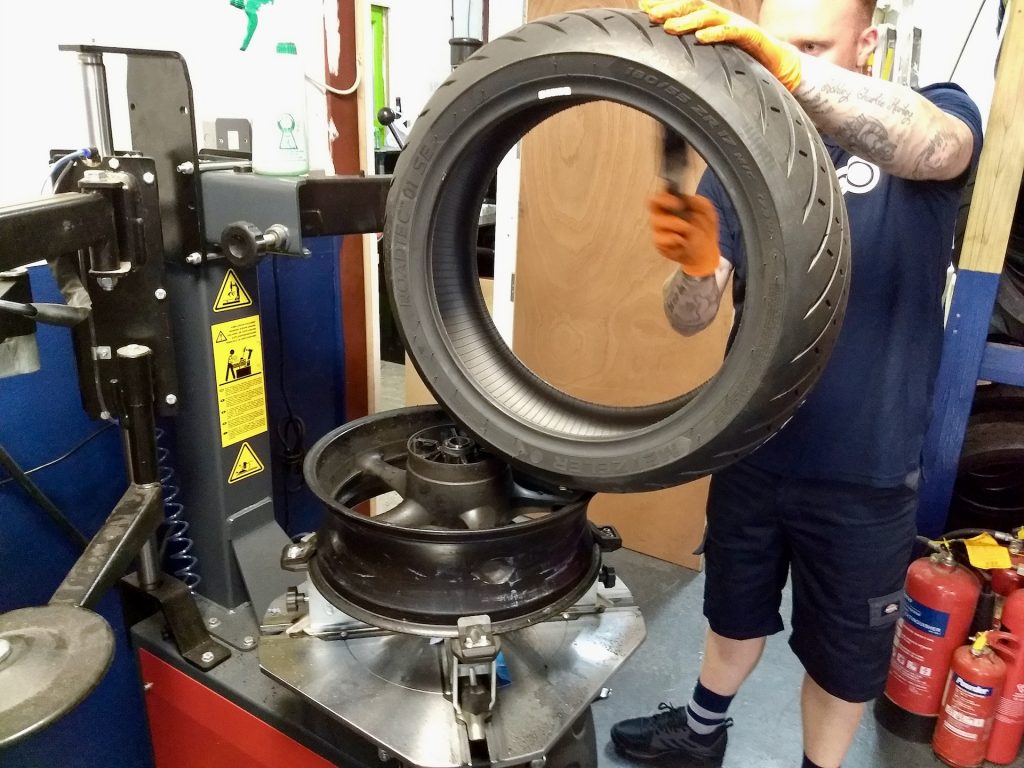 The excellent guys at Two Tyres have offered a handy discount code you can quote to blag yourself some cash off.
Discount code: BBA
This will blag you £10 off any order of motorcycle tyres online over £100; or quote the code in the shop to get £20 off motorcycle tyres fitted.
An Interview with Ben Cope from Two Tyres
BBA: Tell us about your history and the key highlights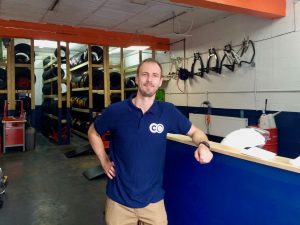 Ben: At the age of 17 I just wanted to chat with other bikers and learn about motorbike stuff. Motorcycle News (MCN) didn't have any forum, so I developed my own website and forum, put the MCN logo on it and wrote to MCN, explaining how it would be a great way to chat rather than wait each week for the paper. I just got a letter back with a takedown notice and threat they'd sue! It was a bit of a shock at 17, but I thought there was still something in it, so I set up Visor Down in 2000. Things got traction and then it went massive as you know.
I just got a letter back with a take down notice and threat they'd sue! – a bit of a shock at 17
I sold VisorDown to a media company in 2006, who I worked with until 2012. We bought Two Wheels Only magazine, which we turned into VisorDown print, however, we knew that the days were numbered for print and so it became the first online-only motorcycle magazine in the UK. I then left VisorDown to work with some other publishers and do other things. Now VisorDown is run by Crash who do things very differently and have ditched the forums, which I think is bizarre. Nonetheless, the VisorDown journey was great, I really enjoyed it.
BBA: How did Two Tyres start?
Ben: Recently I've been running a digital marketing agency called the Content Works, working with e-commerce and bricks and mortar companies, drive traffic to their websites and form a marketing plan. However, they would never quite do what I suggested, either cutting corners or didn't have the time. After seeing the mistakes they were making, I wanted to do for it myself with my own company, in the real world (not digital) to see if I could get it right. I just wanted a new challenge.
But the actual real-world stuff, managing stock etc. I've never done any of that. That's when Chris had left FWR and approached me with a website and we discussed whether to do solely online or start a shop. We came to the conclusion that I could drive traffic to the shop and we could probably offer better customer service than anyone else in London. By running an online site and shop, they'd work hand-in-hand, work much better than just one or other. After looking at the old OMC location, we thought it would be perfect, a smallish place you can fill and be flat out busy
BBA: How will you make Two Tyres stand out?
Ben: Customer service. We've got the waiting room, that'll be a great place to come and relax with a coffee machine and all those things. I think that differentiates us from most places. Sure you've got BMW Park Lane & Battersea down the road with a nicer showroom, but we will be easily £100 a pair of tyres cheaper than those guys. We've got a really good website that has all the stock, so if it's on the website, we've got it or can get it next day.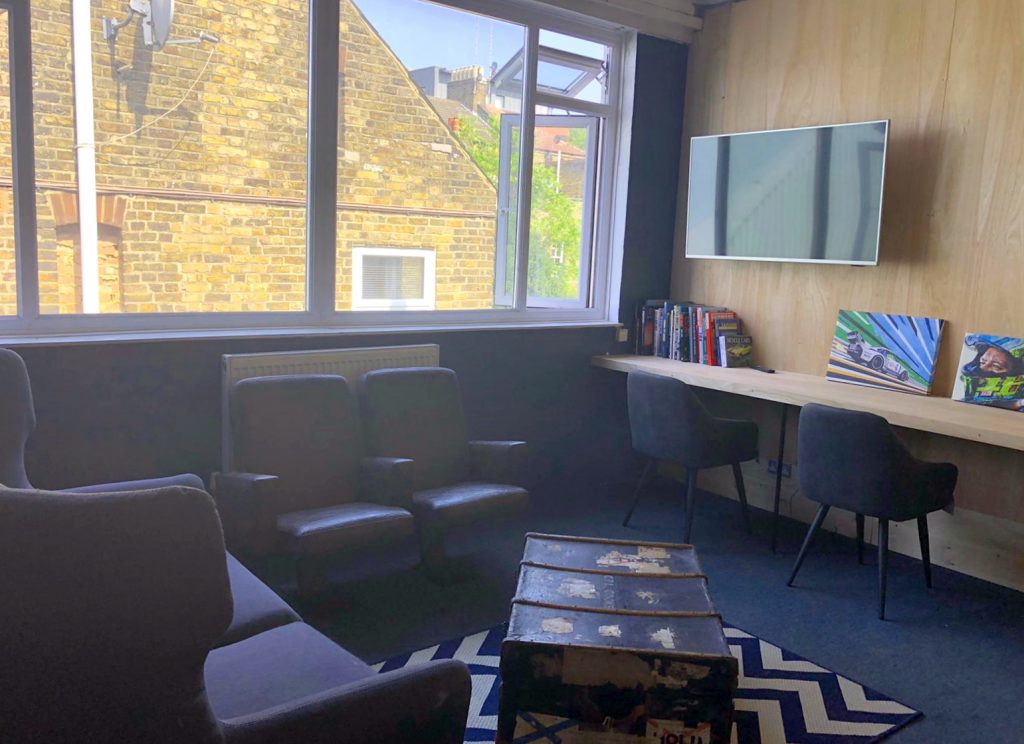 Our USP is ultimately our focus on doing tyres and other fast fit servicing so you will be able to get in, get the job done and get out. Reliably providing a good customer service experience every time.
BBA: How do you feel Corona Virus will affect your business?
Ben: My gut feeling is we'll go back to somewhere near where we were in 2021. Although a lot of people can work remotely, loads of people I've chatted to have said:
"it was great at the start and I'm more productive, but now my two year old is coming in wanting to play. Boundaries have been lost, at five o'clock you'd put work down and went home, but now we're still working later on."
So I think commuting will come back. I also think more people will get on onto bikes because of Corona. As soon as we've got that jab or whatever that is going to solve it, I think we'll pretty much get back to where we were. So I'm not thinking we're going to be the biggest sort of tyre shop, I don't think we will. I think there are some really good guys out there and they're very well established and will keep on doing really well. I think we'll find our niche, our market, the kind of people that will come.
–
Do check out Two Tyres, they look set to make a big impact on the London market with their refreshing new outlook and for motorcycle tyres online across the UK with their excellent website.
Grab yourself a discount at Two Tyres with this code:
Discount code: BBA
This will blag you £10 off any order of motorcycle tyres online over £100; or quote the code in the shop to get £20 off motorcycle tyres fitted.