Having fairly wide calves, I have found it difficult to find motorbike boots to fit, especially higher ones. Having had no luck on eBay purchasing cheap second-hand boots I bought these Furygan Jet Lady D3O shorty boots from the MCN London Motorcycle show back in February.
The Furygan Jet Lady boots are a comfortable ankle boot, and although they do not provide the protection of a full-length boot they are a good compromise, being both comfortable and having CE armour protection.  They feature a waterproof and breathable Sympatex liner and a flap that Velcros over the upper part of the laces to stop them from catching on the bike. I have worn them on long ride-outs and also off the bike, finding them comfortable and easy to walk in. They work well with textile trousers which sit just over the top of the boots. The boots are low enough that they also work with leather trousers.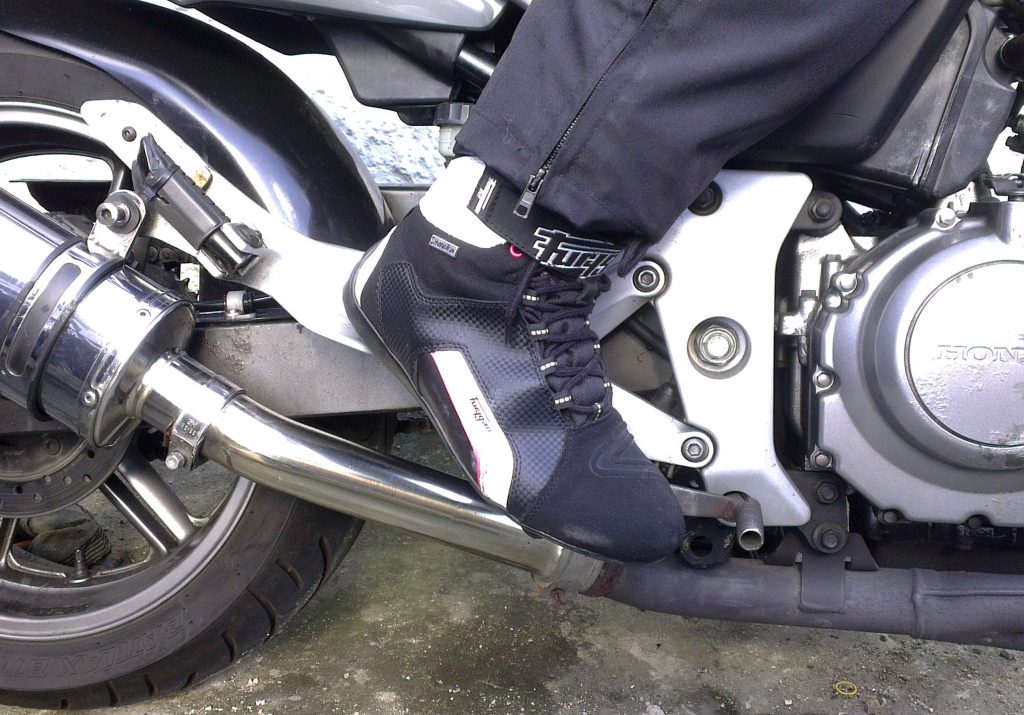 Having worn these boots for the last seven months in both pelting rain and hot sun, I have found them waterproof and breathable. Although these are not the cheapest boots on the market, I would not hesitate to recommend them to anyone who wants a comfortable and attractive alternative to full-length boots.
As a nice touch, the boots come with a choice of black or pink laces and the Furygan logo on the side is a nice extra touch. There's also a men's version of these Furygan Jet D3O Sympatex Boots, with no pink details.
Overall rating 4.5 / 5.