On my last visit to Oval Motorcycle Centre I ran into a photographer from Practical Sportsbikes magazine and ended up as an impromptu model for some shots. Well, they only put my ugly mug in print…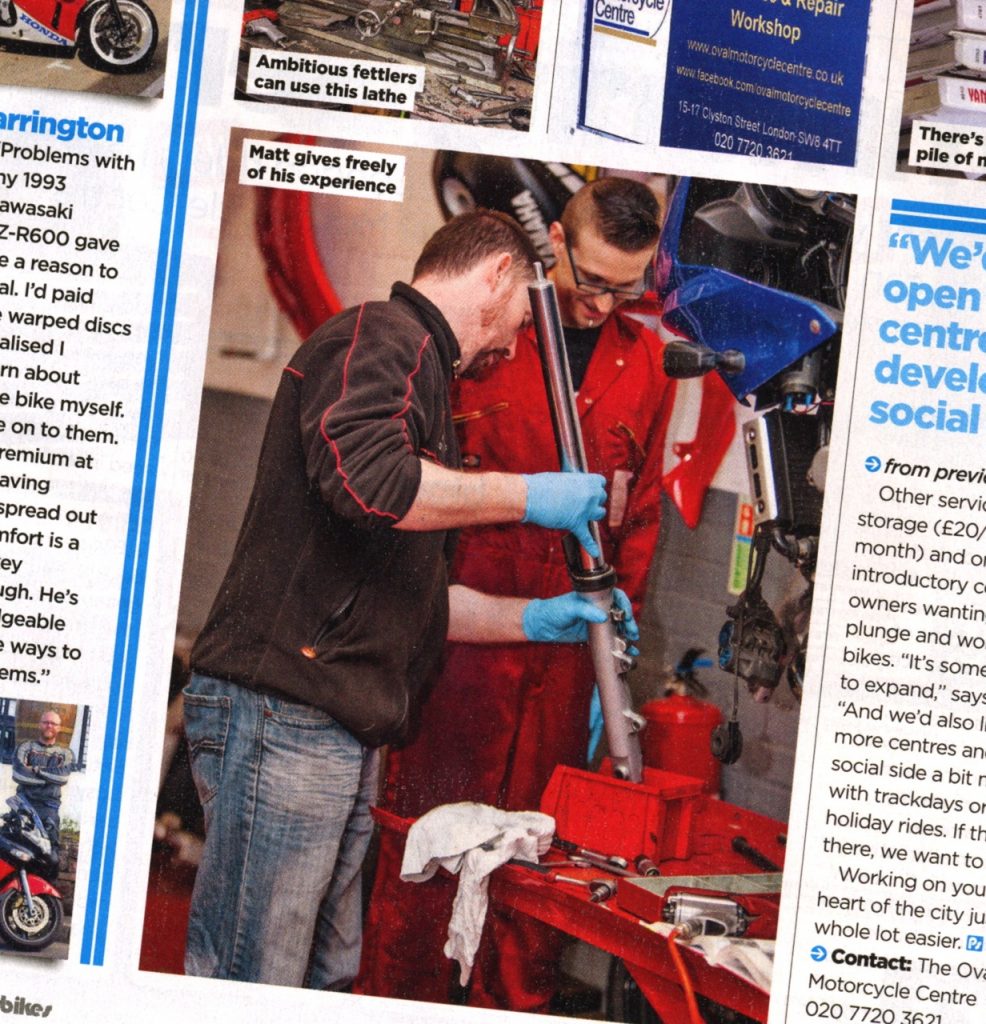 Here I am in a fetching red boiler suit (OMC supplied) being shown by onsite guru Matt how to sort out my forks.
Read the full article in the May edition of Practical Sportsbikes, or just pop down OMC and check your bike out.