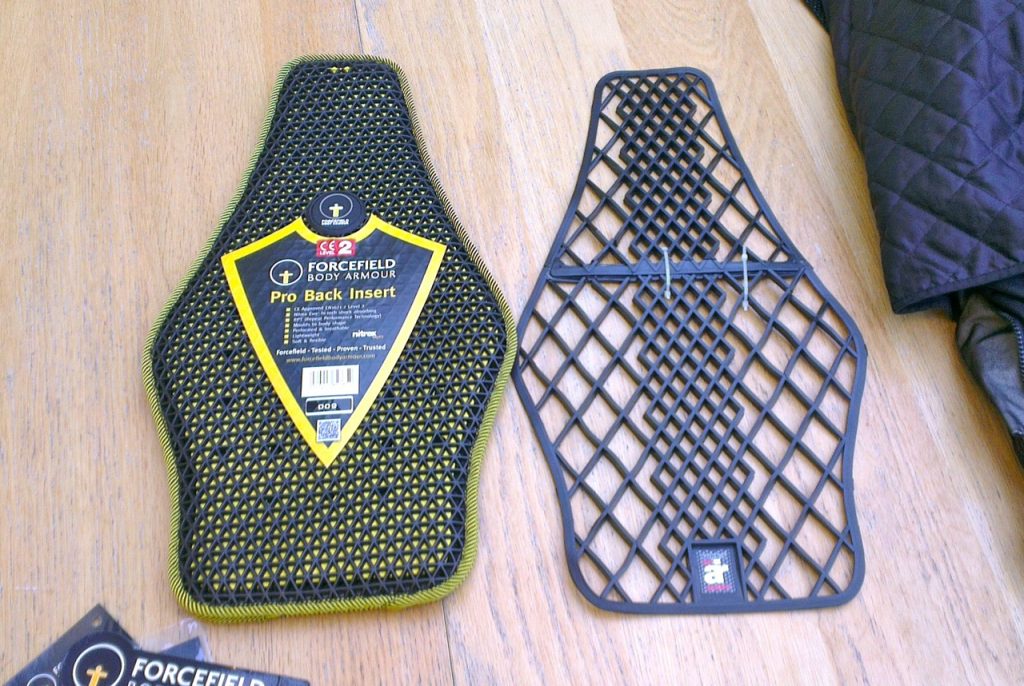 If like me, you have a Rukka jacket with a back armour insert that's worse for wear, then you'll be interested in this replacement from Forcefield. Well known for their quality armour products, Forcefield has a range of armour inserts in many different shapes for all manner of jackets. For Rukka back protector owners you need the 009 model, which as you can see above is a like-for-like replacement. Well, not completely, the 009 insert is slightly thicker than the original Rukka RVP insert and is CE Level 2 certified to afford greater protection.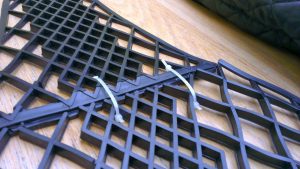 My original Rukka RVP armour came with a second-hand Rukka jacket and was in a poor state of repair. The mesh was broken and cracked all over, it had been previously glued in places and I had to resort to numerous cable ties to keep it in one piece. As such, a replacement was high up on my shopping list, and the Forcefield armour was only slightly more expensive. Along with a nice voucher from the Infinity Motorcycles mailing list, it only cost me £40 delivered – bargain!
Forcefield Back Protectors
The armour was straightforward to swap over via the zip-up pocket at the bottom of the jacket. However, the Forcefield armour was slightly thinker, it was a squeeze on the narrow zip, but with a wiggle and slight flex soon slotted in. The added chunkiness was certainly noticeable when wearing it, but not uncomfortable or overly heavy.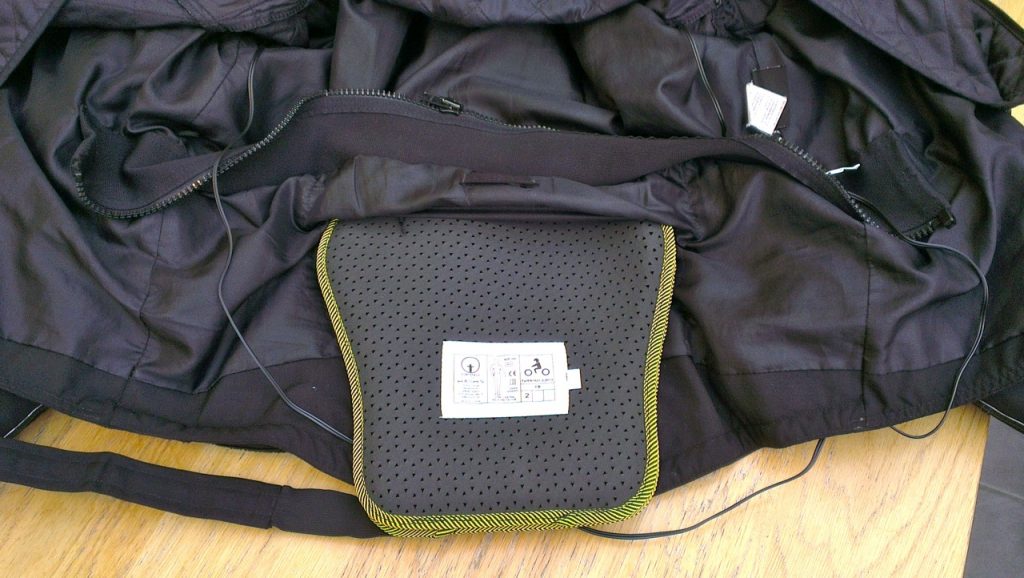 I have no plans to crash-test the armour, rather just rely on the Forcefield back protectors reputation and its CE Level 2 certification. Overall, I'm pleased with the purchase and having quality armour always there in your jacket is definitely reassuring.
5/5.