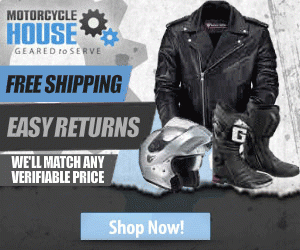 The top chaps at Motorcycle House have teamed up and we can offer you a 10% discount code to use at their store. Motorcycle House specialise in a huge selection of luggage bags by Viking Bags for cruiser bikes. They also have luggage for other bikes and a selection of clothing too.
Just enter the code BBIKER10 at the check out to get a discount.
Seasoned London commuter, doing my best to stay rubber side down and never stop moving forward.