A couple of months ago a 16 year old kid, also named Arthur, posted on London Bikers, requesting an escort for his upcoming school prom night. Not really needing much of an excuse for a ride out, a large group jumped at the opportunity with one prominent forum member offering a pillion seat on his swish Ducati Pangile 1199. Last night was Prom night and what a night it was.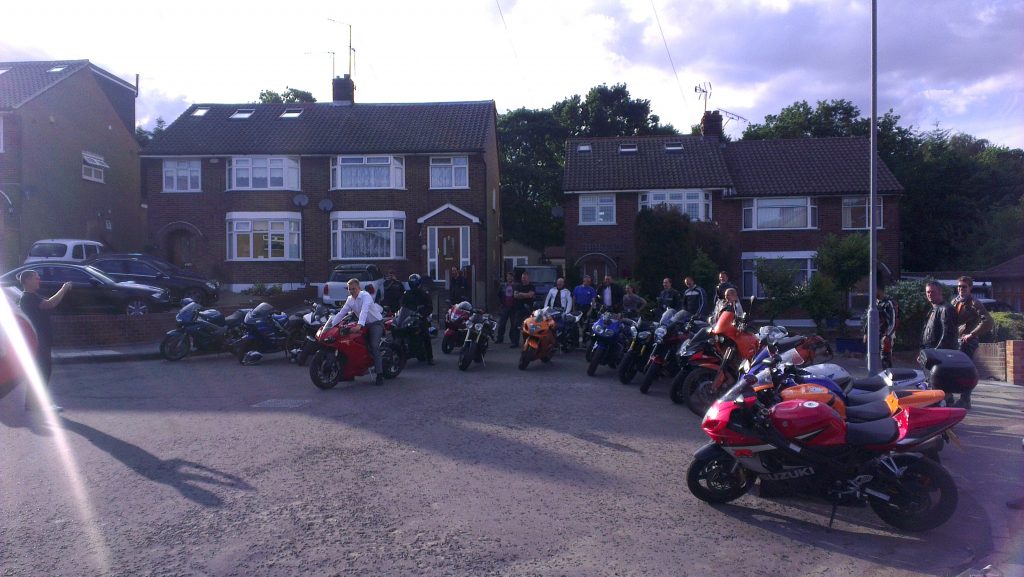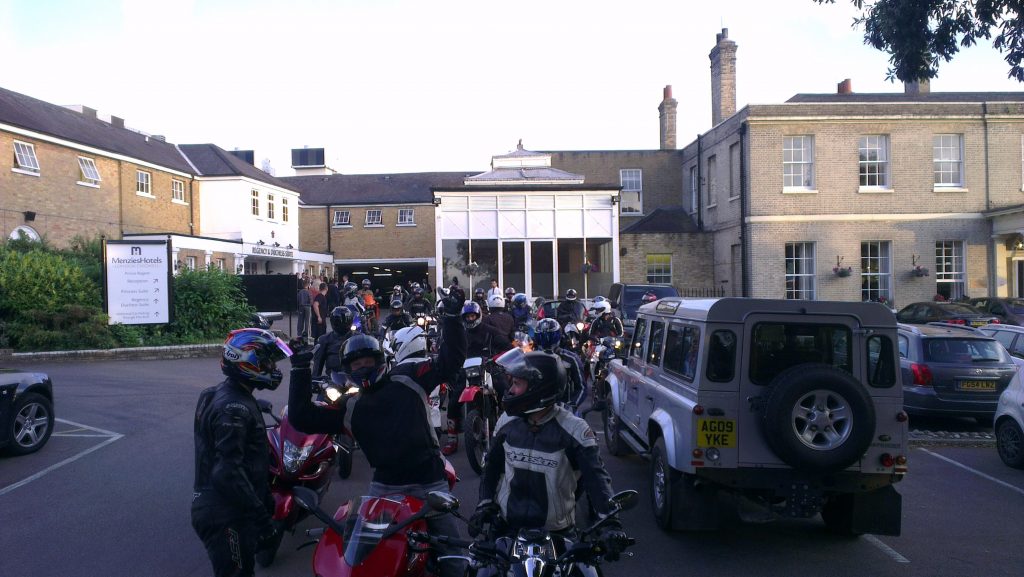 Around 30-40 bikers descended on Arthur's house, where his family fed us all tea and biscuits. We then set off for a brief ride out around Epping forest with a quick stop at the high Beach Tea Hut, before continuing to the hotel hosting the prom night, for our big entrance. We arrived in force, made loads of noise and had few burn outs all to the cheers of the Prom school kids. We definitely went down as one of the more memorable Prom arrivals.
We then returned to Borough Market for the weekly London Biker meet, then finished the night off with a pit stop at the Blackheath tea hut. I hear Arthur pulled a couple of girls at the Prom, so all in all, a great fun night to be had by all!
Update: Check out this video compilation of the Prom Night ride, thanks to Sam Bird: