Gerbing's have taken their XR12 heated gloves and revamped and improved them for 2013/2014. Now with a number of key differences and tweaks that greatly improve them. After recently sending my old gloves back for repair (again), I received this new iteration as my replacement.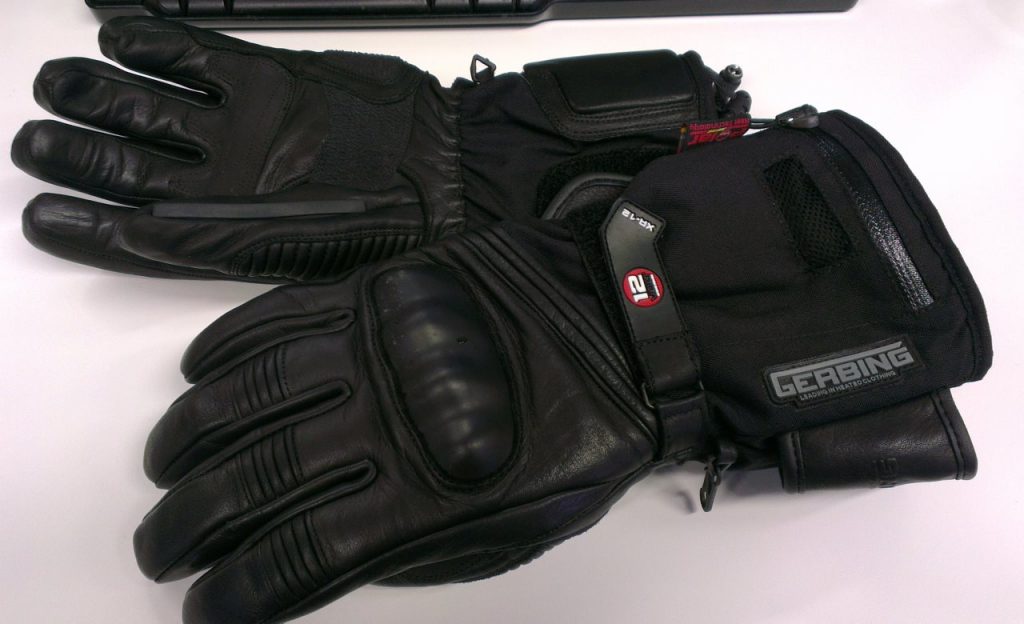 I've only been wearing them for about a week and it's still not super cold outside, so this won't be an in depth review. Here are the key differences:-
Wrist strap is now on the top of the glove and a big shorter. Good stuff, the strap was a bit too long and flappy previously.
A rubber visor wiper blade along the thumbs has been added. This works really well in the wet for clearing away the rain and spray from your visor.
Palms now have a grippy strip of material on them.
A draw string storm guard has been added to the cuff. Great for keeping out rain running down your arms. Always had issues with this, then the wet wicked through seam at the end of my jacket sleeves. However the draw strings are a pain to pull tight when gloved up and get in the way when tucking wiring into sleeves.
Hard protection on top of fingers now removed. Probably not a big deal, didn't add much in general use.
The gloves appear to have more internal padding, definitely snugger fitting and a little more restrictive on movement. A trade off between added warmth and freedom of movement. Still fit and still usable, but a definite change.
Controller will now remember last setting and select it when plugged in. Big thumb up, now no need to cycle through heating setting each time you plug in.
First impression are certainly very good, however time will tell regarding their reliability. I do hope they are more durable than last year's model, as when working, they are invaluable for riding in the winter.
Rating 5/5
Epilogue: Long term, this new version has held up much better. I've had no problems with the controller unit. However one glove did develop connection issues in Feb 2016 after two winters of daily use. Much longer than the prior models ever lasted. However, Gerbing's promptly swapped them under their lifetime electrical warranty!
Latest Prices: