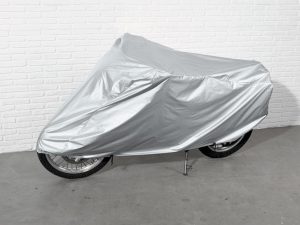 Quick heads up: Lidl are doing cheap motorcycle rain covers from the 3rd October this week. They look quite basic, but are dirt cheap at just £9. At a fifth of the price of an Oxford one and with a 3 year warranty, I'm sure you'll get your moneys worth. I'll certainly be grabbing a couple, so watch this space for a review.
Also this week, Lidl are doing base layers and cheap hi-vis waistcoats. Previous base layers from Lidl proved very effective last winter, so I can definitely recommend them. At just £2 for the hi-vis, I'm dubious as to how they will stand up to high speed riding. Still worth a quick look though.
Seasoned London commuter, doing my best to stay rubber side down and never stop moving forward.