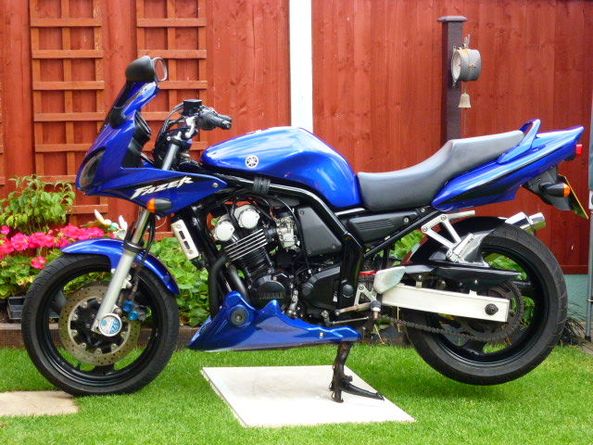 And there she is. Damned she's nice. I only hope I can keep her looking this sweet.
Found this on Gumtree, it was a little more than I initially wanted to spend, but it's great condition. Owned from new by a fair weather ride, who has kept it in a shed and only put 13K on the clock. I took a good friend along, whose been riding bikes for decades, to give it a once over and confirm there's nothing dodgy about it. He told me to buy it quick, otherwise he would!
Seasoned London commuter, doing my best to stay rubber side down and never stop moving forward.